| | | | |
| --- | --- | --- | --- |
| 's Blog | | | | |
A blog about art and shit.

A tribute to The Matches
I took into consideration their tagline: "A band as weird as you are." as I started painting this.

It's a combination of sponge painting, finger/hand/arm painting, thread-covered-in-black-paint painting, and smudging-paint-with-a-ruler painting and regular brush painting. It's been very fun. I've gotten black paint all over the wall behind my easel, and everything within splatter-range. Am I going to be in deep shit when my dad finds out? Yes. Do I care? ....yes. But oh well. I don't think I've ever had so much fun painting anything, ever.




I don't know if this is done or not. I like how simple it is, but I sort of feel like I could take it further? As a painting, I think it would be done. But as a tribute painting, I think I may need to add more. I wanted to get some of your favorite lyrics from any of the three Matches albums because I wanted to include some text but I couldn't make up my mind what I wanted to put. And how about Matches-related imagery? Any symbols/pictures that you strongly relate to The Matches? Help me out?
Tags: The Matches, Paintings, work-in-progress
I've been up for 36 hours.
Coffee and How I Met Your Mother and Kurt Vonnegut and sketchbooks and going for walks at 4AM. All of these things make me insanely happy.

I was sipping my pumpkin spice latte (oh how I've missed them!) and doodling, tucked away in one of the cozier corners of my local Starbucks. I was there for a few hours, listening to Through Being Cool - Saves the Day (so good.)

This isn't Saves the Day-related (unfortunately...hahah) but here's one of my more successful doodles.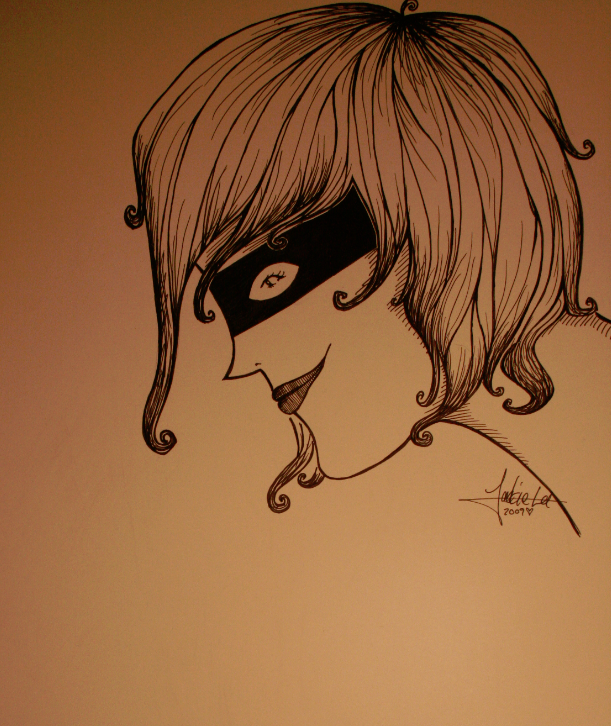 It's not very detailed because the only fine-liner I had was pretty thick. Ah well. I still like the vibe of it. I also love drawing hair.

Aannddd. I got my Fun vinyl, finally! It's so pretty!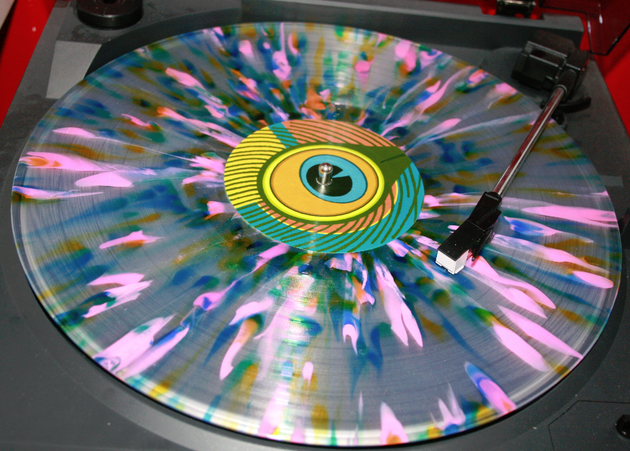 "I swear when I grow up, I won't just buy you a rose. I will buy the flower shop and you'll never be lonely."

Tags: ink drawings, starbucks, fun
Freakin' finally!
hurraaayyyyy!!!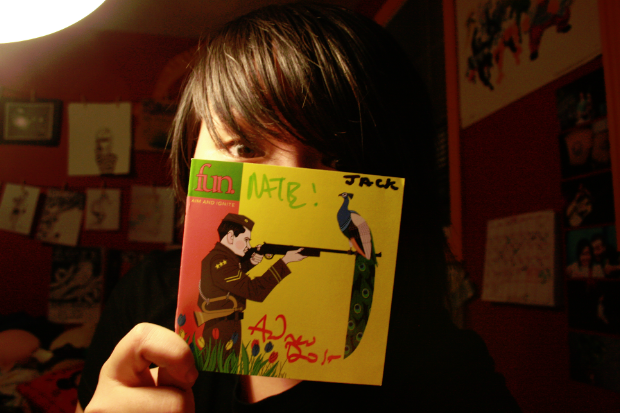 Free stickers!!!



...and now I'm just waiting on my vinyl.

In other news, THIS is probably going to be my next big art-related purchase. It's sort of pricey but it's a quality piece of equipment. I just wish my manager would give me more hours per week. At the rate I'm going right now, I probably won't have it until after Christmas, which sucks. *heavy sigh*
Tags:
fun
Tried to put a fire out but you used gasoline.
I don't know if I've ever mentioned it on here, but Brand New is my favorite band. Yep. They are. Think whatever you want, I still love them very dearly.

So, unless you've been sleeping for the past day or so, you've heard their newest offering, Daisy, has leaked. Yep. I'm not here to deconstruct anything, give you a track by track analysis, or go on and on and on about the album at all (I'll leave that to those who are talented at writing, ha.) But after listening to it more than 10 times, I can safely say that I'm more than satisfied with it.

But annyyywaayyyy, as I was laying on my bed last night, headphones on, Daisy pounding through my consciousness, I whipped this up...


"Trying to hold smoke."



Late night/early morning doodles for the win.

I love Brand New. haha. Okay, bye.
Tags: brand new, gasoline, ink drawings
Hapless Sapling!!!
If you have a few free minutes, it would be awesome if you could browse on over HERE and take a look at our stuff. Even if you're not into this sort of thing yourself, if you know anyone who is, it would be simply amazing if you could pass along that link.

Each stuffed animal on there is one of a kind (we probably couldn't make an exact replica even if we tried, hahah) We make our own patterns, hand cut the fabric, and sew it ourselves. A lot of the art has been taken down and sold, but I'll have more drawings up there, eventually.

Here's some of our stuff in case you're too lazy to click the link...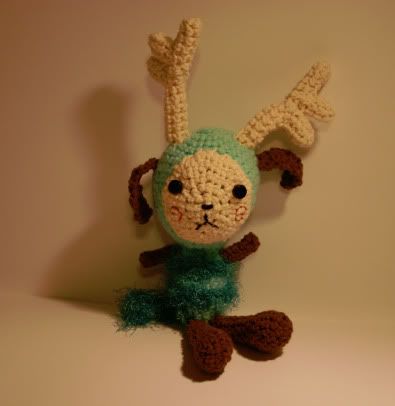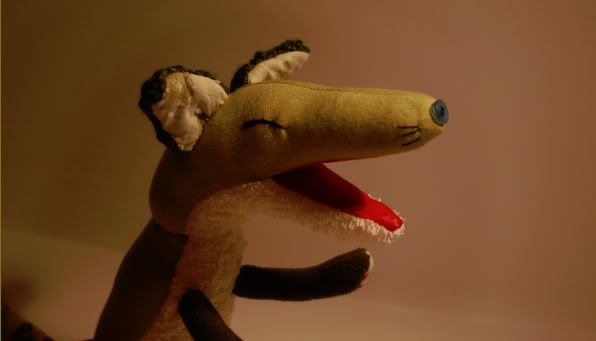 If you checked out the link, I love you. And if you didn't... I still love you, whatever. Thanks for reading this blog.
Tags:
hapless sapling
Sleeping At Last
Sleeping At Last's newest album, Storyboards, has been on heavy rotation on my itunes lately. It's pretty much the most beautiful album I've heard since As Tall As Lion's self-titled masterpiece. Needless to say, it's been inspiring me like crazy. There's something to fall in love with in every song.

I'm sure this won't be the only drawing that will be inspired by this album, but I chose "Chandeliers" for this particular one...

Into the tide,
Where the sun fills our eyes,
Only silhouettes
Will remain in the place
Where our rare bird of grace appeared.

In our pale imperfect light,
Our palms will stabilize,
And your brightness
Will close our heavy eyes,
And we'll dream with you.
We'll dream with you.




Obviously not finished yet. It's going to have a bunch of waves in the background and a sun surrounded by stars at the top. I just wanted to post this because I think her hair is really cute.

I bought two huuuge pieces of paper (one of which is being used for the drawing above) at the art store today. I also bought a buttload of new Pilot pens and a new brush pen. It's ridiculous how happy pen shopping makes me. I'm a huge nerd about it, too. I can talk to the art store employees about different brands of pens for hours. (wow, it's weird to actually say/type that out.)

Oh, and since I like to pretend that I'm a photographer, I ran around outside my house after a huge storm yesterday evening and here are some of those shots...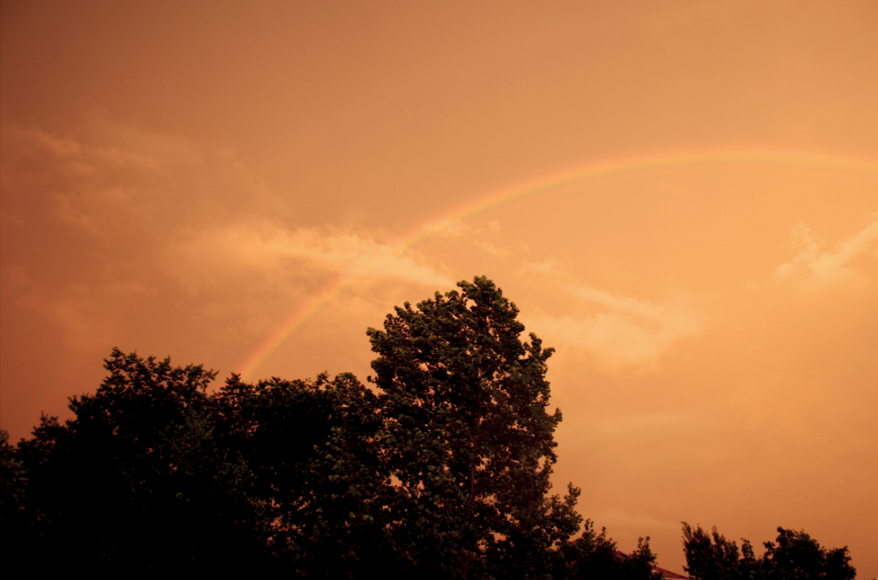 Tags: ink drawings, photography, sleeping at last
late night post!
An attempt to get teenagers in my town to listen to a few supercool unsigned bands...

(front and back)



We'll be passin' this shit out like crazy. (We'll be at TBS this Wednesday @ Kool Haus. Say hello?) Fun/awesome/cool things come from being bored and inspired on a lazy summer afternoon. I love dicking around in Adobe Illustrator. And I love drawing hands. hahah We plan on making more Volumes every so often, featuring bands that A) are awesome, B) are relatively small (what's the point in putting FOB on one of these, anyway?) and C) will let us use their songs.

Oh, and here's the complete teddy family. Me and my friend named them all, too. haha


Scrapz likes to party.

My next post will have new drawings. (:
Tags: the narrative, the jakes, dave smallen, promo crap, teddies
A few thoughts on the new ATAL album
Not nearly as pretty as the S/T and somewhat scatterbrained at times, but it is still the band I fell in love with back in '05. I love that Julio has stepped up to sing lead in a couple of the songs, too. Don't get me wrong, I love Dan's voice to death, but ever since Julio's background vocals in "Stab City", I had always wished that he would come out and sing more.

I have a feeling I need to let this soak in a little bit more. I love it, but I have a feeling I'll love it much more after a couple weeks.

Oh, and Greg Robson wrote a spiffy review for it as well. Read that here.

And once again, everyone and anyone that wants me to drawing/paint anything for them, PM me. It would really help me out. And then you'd get a spiffy drawing. We all win in the end, right? Yay fun! (Hey, here's a neat trick! To see all the previous requests I've completed, click here! wowcool, right?!)

But do you know what's not fun? How my dad never says one positive thing about anything I do. Ever. How discouraging/depressing. I won't bore you with any more of that. I'll live. haha.

Now go listen to the new ATAL. NOWWWWW.
Tags: as tall as lions, they rule, omg, so good
Deja Entendu
Holy crap, this took for-fucking-ever to finish. Stoked on how it turned out though. I'm painting has never been my strong point (I consider myself better with just a pen and a piece of paper), so I'm quite proud of it.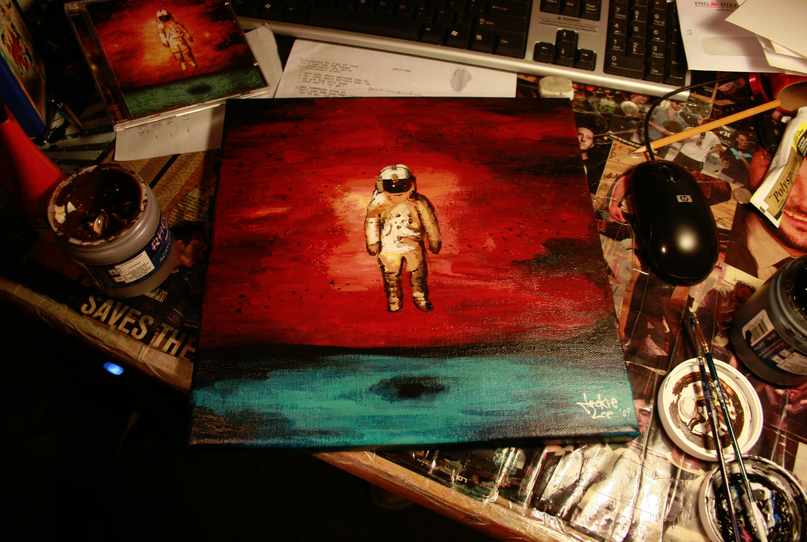 (Painted on a 12x12 canvas with acrylic paints)

This was a commissioned painting, so it's not for sale. Just so you know (:

I'm done my list of requests now, so if anyone wants me to draw/paint/whatever them anything, shoot me a PM.

Cool.

edit: I just thought I'd acknowledge the new Matches b-sides album. It rules. I paid my $20 before I heard a single song. I knew it would be worth it. They will always have a special place in my heart for being "the band as weird as [i] am". They will be terribly missed.
Tags: deja entendu, brand new, paintings, request
The Narrows - As Tall As Lions
I think I'm going to make my As Tall As Lions drawings a set of seven instead of three. On top of seeing them live earlier this week, the new songs have been seriously stuck in my head 24/7. I have so many weird visuals in my head, I feel like I'm going to explode. And speaking of new songs, they have ANOTHER new one up at their Purevolume page called The Narrows. And it rules.

I can't wait for the 18th. I'm thinking of buying the vinyl... I'm a sucker for gatefold packaging (is that lame?)

That's all. Go listen to ATAL.
Tags: as tall as lions, they rule