| | | | |
| --- | --- | --- | --- |
| 's Blog | | | | |
sargentlgfuad's Blog

My Favorites of 2013
FAVORITE ALBUMS

50. Fall Out Boy - Save Rock and Roll
49. Sombear - Love You In the Dark
48. Keaton Henson - Birthdays
47. The World Is a Beautiful Place & I am No Longer Afraid to Die - Whenever, If Ever
46. Veronica Falls - Waiting for Something to Happen
45. The Swellers - The Light Under Closed Doors
44. Kings of Leon - Mechanical Bull
43. The Limousines - Hush
42. Glasser - Interiors
41. Thao & the Get Down Stay Down - We The Common

40. Drake - Nothing Was the Same
39. Villagers - {Awayland}
38. Delorean - Apar
37. Camera Obscura - Desire Lines
36. Basia Bulat - Tall Tall Shadow
35. Surfer Blood - Pythons
34. Lady Gaga - ARTPOP
33. James Blake - Overgrown
32. Daughter - If You Leave
31. Toro Y Moi - Anything in Return

30. The Front Bottoms - Talon of the Hawk
29. Frightened Rabbit - Pedestrian Verse
28. Bring Me the Horizon - Sempiternal
27. Icona Pop - This Is… Icona Pop
26. Cage the Elephant - Melophobia
25. Janelle Monáe - Electric Lady
24. Foals - Holy Fire
23. Chvrches - The Bones of What We Know
22. Waxahatchee - Cerulean Salt
21. Kanye West - Yeezus

20. Sky Ferreira - Night Time, My Time
19. Portugal. The Man - Evil Friends
18. These New Puritans - Field of Reeds
17. Arcade Fire - Reflektor
16. A Great Big Pile of Leaves - You're Always on My Mind
15. Rhye - Woman
14. Defeater - Letters Home
13. Lady Lamb the Beekeeper - Ripely Pine
12. Justin Timberlake - The 20/20 Experience (Part 1)
11. Kurt Vile - Walkin' on a Pretty Daze






10. Vampire Weekend - Modern Vampires of the City [XL]
Releasing their third and arguably their best album of their career, Vampire Weekend have mastered the craft of recreation. For a band that got surprisingly huge very early into their years, it would've been incredibly easy for them to flop by now with people saying, "remember that band that had that one song." Vampire Weekend are still riding their wave to new and astonishing heights. Modern Vampires exposes Vampire Weekend's fears and desires whilst crafting groovy song structures and opens them up to an even grander future.




9. HRVRD - From the Bird's Cage [Equal Vision]
Within the post-hardcore genre, there tends to be an ongoing trend of having a powerful front man to take control of the songs and make them huge. Jesse Clasen, however, doesn't mind toning down the songs and letting his voice soothe rather than ignite. Throughout From the Bird's Cage there are moments that build up to an overwhelming climax, however Clasen eases you into it. From the Bird's Cage is, in one word, tender. It's also incredibly vivid and powerful without being mind-numbing. HRVRD truly shines and stands out from the chaotic mess of noise that plaques the post-hardcore scene.




8. Charli XCX - True Romance [Asylum / Atlantic]
From Gaga to Miley to Lorde, 2013's pop stars were all missing one thing: charisma. Charli XCX's debut, True Romance, is ridiculously catchy, ridiculously fun, and exactly what the pop world needed. Pop music should be fun, upbeat, and addictive. Listening to True Romance you get all of that, but you also get to know Charli and what she's all about. When I saw her earlier in the year in Cambridge at the "Sinclair," before she introduced her encore and last song of the evening, a cover song, she said, "I've been listening to this song a lot lately and I just love it, so I want to play it for you." That song was "I Want Candy," and it was fucking awesome.




7. Touché Amoré - Is Survived By [Deathwish]
Before listening to Is Survived By, I passed up Touché Amoré as another hardcore scream-o band that just makes noise. However, I was entirely caught off guard by the emotionality, the integrity, the bluntness, and the deep pain expressed by lead vocalist Jeremy Bolm. Bolm encompasses everything that heavy music should be. You should feel it. Bolm's lyrics are incredibly bold and heart-wrenching: "I'd be a liar if I said I was ready for this. / I have a past and a poison, that I can admit. / But this is what I need to bury the years of debris / to break the circle of the cycles and stop living vicariously / and start living for me." Touché Amoré have the most integrity of any hardcore band in years.




6. The Knife - Shaking the Habitual [Rabid]
After disappearing into oblivion, The Knife came back stronger, more mysterious, and more wiser than ever. No one makes a 97 minute long album containing a 19 minute song of ambient noise to go unnoticed and slip through the cracks. Shaking the Habitual instantly became the loudest album of the year, that will vibrate through the music world for years to come. I honestly don't think I'll ever stop hearing something new from this album. Shaking the Habitual is bone-thrilling. The Knife are true artists in all aspects of the word.




5. Phosphorescent - Muchacho [Dead Oceans]
"Some say love is a burning thing, and it makes a fiery ring / Oh, but I know love as a fading thing / Just as fickle as a feather in a stream," are the opening lyrics from "Song for Zula," and summarizes the entire album perfectly. With the obvious Johnny Cash nod, Matthew Houck allows his listeners to voyeuristically listen as he breaks down with incredible passion for his sixth studio album. Houck isn't afraid to be influenced by the changing world around him and he's able to use that to further his craft. He has incredible reflections throughout the album and has intense moments of humility. In Spanish, "muchacho" means young man, and for someone who's been in the music industry for fourteen years, Phosphorescent believes he still has room to grow. Muchacho reveals beautiful passion and heartbreak of a very mature and sincere muchacho.




4. The National - Trouble Will Find Me [4AD]
Trouble Will Find Me is the most fitting album title in years. The National's sixth studio album is extremely evocative, deep, but yet, oddly impersonal. Vocalist, Matt Berninger, is timid and frightened of the future, while he lives in his dark past. The album title is ominous and unsettling. Trouble Will Find Me balances between becoming almost too self-aware and completely cut-off at the same time. It's fragile and powerful.




3. Disclosure - Settle [PMR / Island]
We live in a world that is inescapable from EDM. Whether you're casually scanning the radio, at a club, or simply buying cough syrup from CVS, you are attacked my over-saturated sounds and excessive noises to numb you (and make you dance). Disclosure is the perfect medicine and cure for this insufferable headache in pop and dance music today. Disclosure know how to structure their intricate beats and grooves and do so incredibly effortlessly. Listening to Settle, I can't believe this album wasn't made sooner. It's about damn time, and the only pre-gaming and club music you'll need for years to come.




2. Savages - Silence Yourself [Matador / Pop Noire]
Savages are angry. Incredibly angry. Actually, not even angry. They're pissed off. And they're pissed off at you. For an album titled, "Silence Yourself," Savages are anything but. The way lead singer, Jehnny Beth, sings gritting through her teeth, makes any listener cringe and wince. Savages aren't afraid to amp up their bass, screech their guitars, and rip apart their drums, turning their songs into a whirlwind of incredibly passionate and thoughtful construction.Silence Yourself is sinister and doesn't hold back. Caution: If you listen to this album in your headphones while walking around in public, you may give someone some serious side-eye and not give a fuck.




1. Baths - Obsidian [Anticon]
Opening the album with these soft-spoken lyrics, "Birth was like a fat black tongue/ Dripping tar and dung and dye / Slowly into my shivering eyes," it's very obvious that Baths has gone down a much, much darker road since his 2010 debut, Cerulean. Obsidian exposes Will Wiesenfeld's mental state as he perplexes suicide, his loveless sex life, and, on a broader note, examining that empty hole inside yourself and how to fill it without still feeling hopeless and unfulfilled. As it was released at a time in my life where I lost a friend to suicide (a fellow Baths fan), I can't help but feel emotionally attached to Obsidian. Wiesenfeld exposes himself without holding back. I strongly believe that if my friend heard Obsidian before he committed, he could've, at the very least, seen that other people understand that deep pang and feelings of uselessness.




FAVORITE EPS

5. Screaming Females - Chalk Tape
4. Kate Boy - Northern Lights
3. Kitten - Like a Stranger
2. Desaparecidos - Anonymous/Left Is Right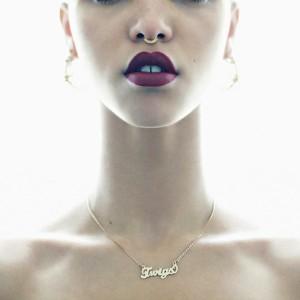 1. FKA Twigs - EP2





NOTEWORTHY ALBUMS

Bill Callahan - Dream River
Blue Sky Black Death - Glaciers
The Dear Hunter - Migrant
Eisley - Currents
Jimmy Eat World - Damage
The Joy Formidable - Wolf's Law
Kevin Devine - Bubblegum
Mikhael Paskalev - What's Life Without Losers
Pissed Jeans - Honeys
Ra Ra Riot - Beta Love
Saves the Day - Saves the Day
The Strokes - Comedown Machine
Weeknd - Kiss Land
Young Galaxy - Ultramarine





FAVORITE SONGS

20. Coheed & Cambria - Number City
19. Frightened Rabbit - Candlelit
18. Justin Timberlake - Mirrors
17. Keaton Henson - 10am Gare du Nord
16. Savages - Shut Up
15. The National - Sea of Love
14. Mikhael Paskalev - I Spy
13. FKA Twigs - Water Me
12. CEO - Whorehouse
11. Angel Haze - Same Love
10. Chvrches - The Mother We Share
9. Daughter - Get Lucky (Daft Punk Cover)
8. Daft Punk - Get Lucky
7. Foals - My Number
6. Disclosure - Latch (ft. Sam Smith)
5. Kanye West - New Slaves
4. Arcade Fire - Reflektor
3. Zola Jesus - Fall Back
2. The Knife - Full of Fire
1. Phosphorescent - Song for Zula





FAVORITE MUSIC VIDEOS

15. Chvrches - Gun (dir. Pen$acola)
14. The National - Sea of Love (dir. Sophia Peer)
13. These New Puritans - Fragment Two(dir. Daniel Askill)
12. Portugal. the Man - Evil Friends (dir. Michael Ragen)
11. Sky Ferreira - You're Not the One (dir. Grant Singer)
10. Toro y Moi - Say That (dir. HARRYS)
9. Disclosure - Voices (ft. Sasha Keable) (dir. W.I.Z.)
8. Mikhael Paskalev - I Spy (dir. André Chocron)
7. FKA Twigs - Water Me (dir. Jesse Kanda)
6. Yeah Yeah Yeahs - Despair (dir. Patrick Daughters)
5. Lily Allen - Hard Out Here (dir. Christopher Sweeney)
4. Phosphorescent - Song for Zula (dirs. Djuna Wahlrab and Matthew Houck)
3. The Knife - Full of Fire (dir. Marit Östberg)
2. Foals - Late Night (dir. NABIL)
1. Bonobo - Cirrus (dir. Cyriak)





FAVORITE CONCERTS

20. The Limousines (Church, Boston)
19. Jimmy Eat World (House of Blues, Boston)
18. Icona Pop (Paradise, Boston)
17. James Murphy DJ Set (Sinclair, Cambridge)
16. Savages (Middle East, Cambridge)
15. The Postal Service (Bank of America Pavilion, Boston)
14. Chvrches (Paradise, Boston)
13. mewithoutYou (Great Scott, Boston)
12. Villagers (Brighton Music Hall, Boston)
11. Screaming Females w/ Waxahatchee (Middle East, Cambridge)
10. Kevin Devine w/ Now, Now (Brighton Music Hall, Boston)
9. Frightened Rabbit (Paradise, Boston)
8. Foals w/ Surfer Blood (House of Blues, Boston)
7. Laura Jane Grace (Brighton Music Hall, Boston)
6. Portugal. the Man (House of Blues, Boston)
5. Fucked Up (Sinclair, Cambridge)
4. Crystal Castles (House of Blues, Boston)
3. Basia Bulat (Johnny D's, Somerville)
2. James Blake (House of Blues, Boston)
1. Fiona Apple & Blake Mills (Emerson Colonial Theater, Boston)
My Top Lists of 2012
Top 50 Albums

50. Justin Townes Earle - Nothing's Gonna Change The Way You Feel About Me Now
49. The Tallest Man on Earth - There's No Leaving Now
48. Shearwater - Animal Joy
47. Circa Survive - Violent Waves
46. Regina Spektor - What We Saw from the Cheap Seats
45. Bowerbirds - The Clearing
44. The xx - Coexist
43. Scissor Sisters - Magic Hour
42. How to Dress Well - Total Loss
41. Jenny Owen Youngs - An Unwavering Band of Light

40. Dr. Dog - Be the Void
39. Oberhofer - Time Capsules II
38. Motion City Soundtrack - Go
37. Screaming Females - Ugly
36. Sigur Ros - Valtari
35. Totally Enormous Extinct Dinosaurs - Trouble
34. Woods - Bend Beyond
33. Tame Impala - Lonerism
32. Gossip - A Joyful Noise
31. Grimes - Visions

30. Foxy Shazam - Church of Rock & Roll
29. Stars - The North
28. Metz - Metz
27. Good Old War - Come Back As Rain
26. Twin Shadow - Confess
25. Ariel Pink's Haunted Graffiti - Mature Themes
24. Xiu Xiu - Always
23. Marina & The Diamonds - Electra Heart
22. P.O.S - We Don't Even Live Here
21. Bat for Lashes - The Haunted Man

20. Wild Nothing - Nocturne
19. The Menzingers - On the Impossible Past
18. The Shins - Port of Morrow
17. Matthew Dear - Beams
16. Chairlift - Something
15. DIIV - Oshin
14. Every Time I Die - Ex-Lives
13. Silversun Pickups - Neck of the Woods
12. Frank Ocean - Channel Orange
11. Sharon Van Etten - Tramp




10. Crystal Castles - III

With Crystal Castles releasing their third installment from their hazy-retro realm of music, it is obvious that they know exactly what they are doing. III fits perfectly into their catalogue and even adds a new, comatosed layer. The one word I would use to describe this album is "dread." But in a positive way. Don't ask me how Crystal Castles accomplished this emotion throughout III, but they made me want to dance around and then feel really dreadful for doing so. In a beautifully harmful way.

(recommended listening: "Wrath of God")



9. Anaïs Mitchell - Young Man In America

The first thing I and most people notice when first listening to Young Man In America is Anaïs Mitchell's weeping vocals. She has a very natural ease to her voice and a level of sympathy behind her that when she sings "My mother gave a mighty shot/Opened her legs and let me out" it doesn't come off as ill-fitting. In [i]Young Man In America[/] Anaïs did exactly what I wanted more from her previous work, Hadestown. Here, she strips herself down and shows off her incredible storytelling abilities in a minimalistic way. Her stories are not only devastating in such a subtle way but deeply powerful.

(recommended listening: "Coming Down")



8. The Maccabees - Given to the Wild

The Maccabees may not be reinventing the wheel with Given to the Wild, but they're making that wheel spin and sound so damn good. Between intricate guitar work, grand harmonies, and impeccable drumming, The Maccabees created thirteen songs of pure joy. Not only is each song huge in its own way, but the entire album just feels like it's meant to be here and now and made to last.

(recommended listening: "Feel to Follow")



7. Now, Now - Threads

After a few years ago, when Now, Now changed their name from Now, Now Every Children, there was an uneasiness surrounding the new band as to if they could keep afloat after some line-up changes. After releasing their EP last year there was a pleasant glimmer of hope for the band. However, Threads is exactly what Now, Now needed to clear themselves from their past and keep their future and their present as bright as ever. Their soft-spoken harmonies are incredibly well mashed up against the distorted guitars and their ability to create a "new" sound is just what Now, Now and the very diluted pop-rock world needed.

(recommended listening: "Thread")



6. Dirty Projectors - Swing Lo Magellan

Although Swing Lo Magellan is a lot calmer than Bitte Orca, it still manages to be as witty, charming, and weird as ever. The thing I love the most about Dirty Projectors is that at the center of these beautiful harmonies and clever/odd lyrics is a very large beating heart. Swing Lo Magellan delivers something that the indie world has been missing for some time, and that is sincerity.

(recommended listening: "Dance for You")



5. mewithoutYou - Ten Stories

You know an album is wonderful when it not only makes you want to listen to it over and over again, but it makes you look deeper into the bands catalogue, looking through lyrics, deciphering the songs, etc. etc. With mewithoutYou's fifth album, Ten Stories, it is clear that they have managed to create an album that encompasses everything that the band stands for. Between the quirkiest lyrics the band has ever written and to the most intricate instrumental work of their career, Ten Stories stews up the tastiest collection of songs from a post-hardcore band in years.

(recommended listening: "February, 1878")



4. Fiona Apple - The Idler Wheel Is Wiser Than the Driver of the Screw and Whipping Cords Will Serve You More Than Ropes Will Ever Do

Although I've never gotten into Fiona Apple's previous albums before, The Idler Wheel... is one of the most gripping and straight-up coolest albums of the year. Fiona Apple lives in her head and pulls you right up in there with her. I've never been able to listen to just one song off of The Idler Wheel, because Fiona Apple is a drug herself - the creepiest, weirdest, and most eye-opening drug. I promise if you listen to Fiona you won't stop, but let yourself go along for the ride and you'll be so damn happy you did.

(recommended listening: "Left Alone")



3. Trust - TRST

If you love demented night clubs then you will love Trust. TRST packs a heavy dosage of synths, mumbling, and some hauntingly nasally vocals, but all while keeping a groovy beet. Not to mention their extreme detail to finding the perfect lyrics to chill you. Although death and dancing usually don't go together, Trust commits entirely to their sound throughout TRST and all you got to do is... well... trust in them.

(recommended listening: "Bulbform")



2. Perfume Genius - Put Ur Back N 2 It

Perfume Genius is doing incredible things for a person of not only his age but for the fact that he is able to write slow, piano driven music and keep a heavy interest in the current music scene is wonderful. With his album barely making 30 minutes, he is able to pack so much sorrow, guilt, shame, and love into a meager amount of notes and lyrics. His vocals are intense without him even needing to raise his voice. Perfume Genius is touching on incredibly painful experiences and he's not afraid of having you be there right with him.

(recommended listening: "Hood")



1. Cloud Nothings - Attack on Memory

Cloud Nothings are the most casual "rock the fuck out" bands around right now. Attack on Memory is the most well-rounded 8 song album I've ever heard. It starts out with the most ominous track, purging your soul out of you and then kicks it into high gear, where they have a nine minute track that will mess you up from just listening to it. Then they'll pick you back up with a head-bobbing & slight dancin' track. However, throughout Attack on Memory there is a consistency with the integrity behind the musicianship on this album and will make you wonder why no one has made this type of album yet. It's the most pertinent and vital album to come out in years, for the mere fact that these dudes can play their instruments incredibly well and will rock your face off in the process.

(recommended listening: "Stay Useless")



Top 5 EPs/Mixtapes

5. Le1f - Dark York (mixtape)
4. Gates - You Are All You Have Left to Fear EP
3. s/s/s - Beak & Claw EP
2. Azealia Banks - Fantasea (mixtape)
1. Azealia Banks - 1991 EP



Top 15 Songs

15. DIIV - "Doused"
14. Chairlift - "I Belong In Your Arms"
13. The Menzingers - "Gates"
12. Tame Impala - "Elephant"
11. Stars - "Hold on When You Get Love and Let Go When You Give It"
10. Scissor Sisters - "Shady Love"
9. Grimes - "Oblivion"
8. Sharon Van Etten - "Serpents"
7. Perfume Genius - "Take Me Home"
6. Trust - "Sulk"
5. First Aid Kit - "Emmylou"
4. Fiona Apple - "Every Single Night"
3. Bat for Lashes - "Laura"
2. Cloud Nothings - "Wasted Days"
1. Frank Ocean - "Bad Religion"



Top 5 Most Disappointing Albums

5. Minus the Bear - Infinity Overheard
4. Two Door Cinema Club - Beacon
3. The Gaslight Anthem - Handwritten
2. Anthony Green - Beautiful Things
1. fun. - Some Nights



Top Music Videos

10. Twin Shadow - "Five Seconds"
9. Mykki Blanco - "Haze. Boogie. Life."
8. Le1f - "Wut"
7. Sigur Rós - "Varúð"
6. Purity Ring - "Lofticries"
5. Killer Mike - "Reagan"
4. Perfume Genius - "Dark Parts"
3. Bjork - "Mutual Core"
2. Dan Deacon - "True Thrush"
1. Fiona Apple - "Every Single Night"



Top 10 Concerts

10. Silversun Pickups (Orpheum, Boston)
9. Circa Survive (House of Blues, Boston)
8. Jack's Mannequin (House of Blues, Boston)
7. mewithoutYou (Paradise, Boston)
6. Motion City Soundtrack (Paradise, Boston)
5. Perfume Genius (Johnny D's, Cambridge)
4. Portugal. The Man (House of Blues, Boston)
3. Crystal Castles (House of Blues, Boston)
2. Sufjan Stevens (Royale, Boston)
1. Taking Back Sunday (House of Blues, Boston)

My Favorite Albums of 2011
FAVORITE ALBUMS
50. Tristen - Charlatans at the Garden Gate
49. Manchester Orchestra - Simple Math
48. Mogwai - Hardcore Will Never Die, But You Will
47. The Swellers - Good for Me
46. Araabmuzik - Electronic Dream
45. Andrew Jackson Jihad - Knife Man
44. Feist - Metals
43. TV on the Radio - Nine Types of Light
42. Toro Y Moi - Underneath the Pine
41. SBTRKT - SBTRKT
40. Eisley - The Valley
39. Thrice - Major/Minor
38. Noah and the Whale - Last Night on the Earth
37. The Horrors - Skying
36. Polar Bear Club - Clash Battle Guilt Pride
35. WU LYF - Go Tell Fire to the Mountain
34. Childish Gambino - Camp
33. The Get Up Kids - There Are Rules
32. The Strokes - Angles
31. O'Death - Outside
30. Architecture in Helsinki - Moment Bends
29. The Decemberists - The King Is Dead
28. Frank Turner - England Keep My Bones
27. Lady Lamb the Beekeeper - Mammoth Swoon
26. Friendly Fires - Pala
25. La Dispute - Wildfire
24. Drake - Take Care
23. Defeater - Endless Days, Sleepless Nights
22. Givers - In Light
21. The Dear Hunter - The Color Spectrum
20. Cults - Cults
19. The Pains of Being Pure at Heart - Belong
18. The Weeknd - House of Balloons / Thursday / Echoes of Silence
17. St. Vincent - Strange Mercy
16. Kurt Vile - Smoke Ring for My Halo
15. Lady Gaga - Born This Way
14. Cage the Elephant - Thank You, Happy Birthday
13. Astronautalis - This Is Our Science
12. Thursday - No Devolucion
11. Adele - 21

10. The Dangerous Summer - War Paint



Two years ago, when The Dangerous Summer released one of my favorite albums... ever, I completely doubted the fact that they could make another album nearly as perfect. I was right. However, I had no idea that they would come so close. War Paint takes a slightly different approach than Reach for the Sun did, and it pays off. With arguably some of their best songs they've ever created ("Work in Progress", "War Paint"), The Dangerous Summer puts everything under a giant microscope, and inspects everything in relationships that has ever made you upset, confused, or depressed, and they don't shy away from bringing you along with them.

9. Tune-Yards - W H O K I L L



Although I never heard of Tune-Yards before this year, I'm glad I did. Lead singer, Merrill, brings forth a completely different feel to the music world. A feel free from shame or pain. W H O K I L L brings you back to your childhood and makes it okay to make a fool out of yourself in your room or at a concert. The playful attitude is apparent not only in Merrill's obnoxious vocals or phrases in songs like "Gangsta" or "Killa" but in her amazing talent in looping the most random sounds and creating a completely new sound. Her ability to remain playful and balance that out with really touching songs, such as "You Yes You" and "Doorstep" make Tune-Yards one of the most well-rounded bands in the industry today.

8. Portugal. The Man - In the Mountain In the Cloud



With Portugal. The Man's sixth album in five years, you'd think they'd run out of steam and ideas by now, but with arguably their best album to date, Portugal show no sign of slowing down. In the Mountain, In the Cloud is a tremendous, well-fined album that proves that Portugal know their best qualities and know how to show them off. Their immaculate song-writing is incredibly catchy. Every song on this album has been in my head after each listen. And each song sounds like it's it's own single, which bands usually tend to shy away from, but Portugal goes for it and made one of my favorite albums of this year.

7. Lykke Li - Wounded Rhymes



As I never heard of Lykke Li before this year, I was first taken aback by her vocals and odd arrangements. However, whether it be her upbeat and dancier songs to her slowed down, mellow-dramatic approach there is not much Lykke Li does bad at all. She's not afraid to be completely down on herself "Unrequited Love" or "Sadness Is a Blessing" or stand strong "Get Some" or "I Follow Rivers". There are so many sides to Lykke Li and so many sides to Wounded Rhymes but each side is as beautiful as the other.

6. Fucked Up - David Comes to Life



How do you make an 18 song, 1.2 hour long, concept album not become dull even once? I have no idea, but Fucked Up did it. As the self-proclaimed "fucked up" band, due to their complete opposite polarities as it comes to musical tastes, Fucked Up has crafted up a shit-storm of amazement. The raw, screaming vocals mixed with the more "poppy" drums and the melodic guitars, Fucked Up has found something never touched before. Not to mention one of the best lyrical albums this year, it takes a lot to make a punk album have so much heart in it.

5. Fleet Foxes - Helplessness Blues



Fleet Foxes also had a lot to live up to this year, after their incredible debut. However, shying away from strictly harmonies, Fleet Foxes focused on incorporating intricate string melodies and a soft ambient feel to their sound, creating a deeply touching album. The other-worldly sound is what separates Fleet Foxes from the other art-folk bands, because Fleet Foxes does it right. They aren't afraid to stick to generic pop structures but then branch off entirely and break out into guitar solos (i.e. "Sim Sala Bim"). The way the album flows makes me want to grow a beard, go live in the deep woods, and bring a banjo.

4. The Antlers - Burst Apart



Albums about sex is usually a risque topic and fall into the hands of awful musicians who all sing about the same thing. However, The Antlers take a completely different approach and discuss the shortcomings of a fallen lust and the truly empty feeling of loss after opening yourself up to someone else. From the high-pitched vocals that would make cats cry to the flawless lyrics of Burst Apart, The Antlers have crafted up something incredibly touching and intricate. The genuine feel to the album is so raw that it makes you fight against your own thoughts and ideas as The Antlers bare all in a gripping form.

3. Bon Iver - Bon Iver, Bon Iver



Bon Iver is a genius. Coming off of For Emma, Forever Ago, he knew he had a lot to overcome and outdo himself. Instead of keeping his same style, he completely took on a new task and mindset with Bon Iver, Bon Iver that someone could even argue it's flawlessness. Its proximity to the 80s is evident, but there's something rather soothing about the inspirations he draws. The eerie, truthful lyrics and the incredible range of his vocals creates a incredibly sincere album that no other artist could've pulled off.

2. Mansions - Dig Up the Dead



Pop Rock is Not Dead, and Mansions proves it. I'm even hesitant to give it a genre as Mansions is much better than any label it could be assigned. No other artist this year was able to match up such truth-telling lyrics set to a pop-esque vibe. As every other chorus on Dig Up the Dead feels like a substantial quote, it's hard to not be touched by Christopher Browder's incredibly raw and caring vocals. Every instrument, from the recording of the drums, to the driving guitars, to the softness of the bass, feels purposeful. If you aren't shouting along or tapping your feet or jumping up out of your seat when listening to Dig Up the Dead then music is not meant for you.

1. James Blake - James Blake



If you don't know who James Blake is or haven't listened to him yet, then stop reading this and do your heart a favor and go listen. There's no amount of words I can express as to the utter greatness of James Blake. It's raw, it's real, it's beautiful, it's deep, it's intricate, it's heavenly, it's music. A guy who just comes onto a scene of incredible musicianship and creates an entirely new sound that literately has no comparison to anything else deserves to be recognized. And then making the best album of the year on top of that!? There's nothing this man can do wrong, in my book.



FAVORITE EPs
5. Fences/Mansions SPLIT
4. Childish Gambino - EP
3. You, Me, and Everyone We Know - Things Are Really Weird Right Now
2. Innerpartysystem - Never Be Content
1. James Blake - Enough Thunder



NOTEWORTHY ALBUMS
Blink 182 - Neighborhoods
Bright Eyes - The People's Key
The Civil Wars - Barton Hollow
M83 - Hurry Up, We're Dreaming
Panic! at the Disco - Vices & Virtues
Jay Z & Kanye West - Watch the Throne
MuteMath - Old Soul
Laura Stevenson & the Cans - Sit Resist
The Sounds - Something to Die For
Justice - Audio, Video, Disco
The Woods - Sun & Shade
Emery - We Do What We Want
Atmosphere - Family Sign
Doomtree - No Kings
Wye Oak - Civilian
Dolorean - The Unfazed
Death Cab for Cutie - Codes & Keys
The Head and the Heart - The Head and the Heart
Hercules and Love Affair - Blue Songs
The Kills - Satellite
Surfer Blood - Tarot Classics EP
U.S. Royalty - MIRRORS
The World Is a Beautiful Place & I Am No Longer Afraid to Die / Deer Leap - SPLIT
Des Ark - Don't Rock the Boat, Sink the Fucker
Fireworks - Gospel
The Graduate - Every Other Time (B-Sides)
And You Will Know Us By The Trail of Dead - Tao of the Dead



FAVORITE SONGS
10. Toro Y Moi - Still Sound
9. Hercules & Love Affair - Painted Eyes
8. La Dispute - The Most Beautiful Bitter Fruit
7. M83 - Midnight City
6. Eisley - Ambulance
5. The Dangerous Summer - Work in Progress
4. Bon Iver - Holocene
3. Azealia Banks - 212
2. James Blake - The Wilhelm Scream
1. Adele - Someone Like You



FAVORITE CONCERTS
5. Underoath w/ Thursday & Animals as Leaders
4. Tune-Yards
3. Motion City Soundtrack w/ Jenny Owen Youngs
2. Manchester Orchestra w/ Cage the Elephant
1. James Blake w/ Chairlift
Best Albums of 2010
Top Albums
40. You, Me, And Everyone We Know - Some Things Don't Wash Out
39. MGMT - Congratulations
38. Neon Trees - Habits
37. Crime in Stereo - I Was Trying to Describe You to Someone Else
36. The Tallest Man on Earth - The Wild Hunt
35. Wild Orchid Children - The Wild Orchid Children Are Alexander Supertramp
34. Portugal. The Man - American Ghetto
33. The Radio Dept. - Clinging to a Scheme
32. The Gay Blades - Savages
31. Phosphorescent - Here's to Taking It Easy
30. Good Old War - Good Old War
29. Vampire Weekend - Contra
28. Justin Nozuka - You I Land Wind and Sea
27. Mumford & Sons - Sigh No More
26. The Dead Weather - Sea of Cowards
25. Sleigh Bells - Treats
24. Valencia - Dancing with a Ghost
23. LCD Soundsystem - This Is Happening
22. Frightened Rabbit - Winter of Mixed Drinks
21. letlive. - Fake History
20. Motion City Soundtrack - My Dinosaur Life
19. The Graduate - Only Every Time
18. Freelance Whales - Weathervanes
17. Bring Me the Horizon - There Is A Heaven. Believe Me I've Seen It. There Is A Hell. Let's Keep It A Secret.
16. Stars - The Five Ghosts
15. Fake Problems - Real Ghosts Caught on Tape
14. Joanna Newsom - Have One On Me
13. Arcade Fire - The Suburbs
12. Foals - Total Life Forever
11. Sufjan Stevens - Age of Adz
10. Titus Andronicus - The Monitor
9. Two Door Cinema Club - Tourist History
8. Local Natives - Gorilla Manor
7. Janelle Monae - The ArchAndroid
6. The Gaslight Anthem - American Slang
5. Tokyo Police Club - Champ
4. Steel Train - Steel Train
3. Foxy Shazam - Foxy Shazam
2. Crystal Castles - Crystal Castles (II)
1. Circa Survive - Blue Sky Noise


Noteworthy Albums
These New Puritans - Hidden
Robyn - Body Talk
Surfer Blood - Astrocoast
Analog Rebellion - Ancient Electrons
Yeasayer - Odd Blood
Ling Tosite Sigure - still a Sigure virgin?
The Morning Benders - Big Echo
jj - n°3
Bad Books - Bad Books
Band of Horses - Infinite Arms
The Morning Of - The Morning Of
Adam Haworth Stephens - We Live on Cliffs
The Forecast - The Forecast
Chiodos - Illuminaudio
She & Him - Volume Two
Fences - Fences
VersaEmerge - Fixed at Zero
Salem - King Night
From First to Last - Throne to the Wolves


Top EPs
10. Bjork/Dirty Projectors - Mount Wittenberg Orca
9. Lovedrug - +/-
8. Crystal Castles - Celestica
7. Alexisonfire - Dog's Blood
6. States - Line 'em Up
5. Kevin Devine - She Stayed as Steam
4. Now, Now Every Children - Neighbors
3. The Tallest Man on Earth - Sometimes the Blues is Just a Passing Bird
2. Circa Survive - Appendage
1. Sufjan Stevens - All Delighted People


Most Disappointing Albums
10. Gold Motel - Summer House
9. The Rocket Summer - Of Men and Angels
8. Lydia - Assailants
7. Underoath - Disambiguation
6. Interpol - Interpol
5. My Chemical Romance - Danger Days
4. Anberlin - Dark is the Way. Light is a Place.
3. Minus the Bear - OMNI
2. Jimmy Eat World - Invented
1. Coheed and Cambria - Year of the Black Rainbow


Best Songs
*Rolling in the Deep - Adele
10. The Diamond Church Street Choir - The Gaslight Anthem
9. Something Good Can Work - Two Door Cinema Club
8. The Loneliness and the Scream - Frightened Rabbit
7. In California - Joanna Newsom
6. Wasted Daylight - Stars
5. Dyed in the Wool - Circa Survive
4. Day 54 - letlive.
3. Empathy - Crystal Castles
2. Cold War - Janelle Monae
1. The Battle of Hampton Roads - Titus Andronicus


Best Lyrics
5. letlive.
4. Stars
3. Fake Problems
2. Steel Train
1. Titus Andronicus


Best Vocals
5. Sufjan Stevens
4. Janelle Monae
3. Anthony Green (Circa Survive)
2. Tyler Glenn (Neon Trees)
1. Eric Sean Nally (Foxy Shazam)


Best Concerts
5. Motion City Soundtrack w/ fun.
4. Circa Survive w/ Dredg and Animals As Leaders
3. Tegan & Sara w/ Steel Train
2. Coheed & Cambria w/ Circa Survive
1. Imogen Heap


Most Looking Forward to in 2011
Adele
Bayside
Bright Eyes
Death Cab for Cutie
Dredg
Eisley
Fleet Foxes
Panic! At the Disco
The Shins
The Strokes
Taking Back Sunday
Album Review: Foxy Shazam - Foxy Shazam
A few months back, me and my friend went to this new restaurant, Olympic Taverna, for dinner. We first had appetizers, which weren't that special. In all fairness, I barely even touched the appetizers, but our actual dinner afterwards was much more special and rewarding. Anyway, after eating dinner, my friend insisted on having dessert. With a menu of several basic desserts, she decided on the chocolate éclair cake. Since I was already full, I told her to count me out, but I didn't realize that it actually isn't even a cake (although it looks like one at first). Taking her first bite, my friend was taken aback by the sweetness of it and replied, "Bye bye symphony," as she passed it to me. My evil thoughts took over, which lead me to finish off the rest of it.

My first bite: I didn't know what to think. It took me off guard a bit, like a bomb going off in my mouth (in a good way). It was a little weird, but not in anyway I could pin-point. I mean the dessert isn't too different when you look at its ingredients: graham crackers, vanilla pudding, cool whip, fudge frosting, chocolate chips. It sounds pretty basic, but how it's mixed together is what delivers its unstoppable taste.

Starting from the bottom up, the graham crackers surely added a nice pickup to the dessert. They layer the dessert nicely. The vanilla pudding, packed on the second floor, also blends nicely with the crackers and holds them tightly together, but still enough movement so they aren't too rigid. However, after a few bites in, these tastes get too unnoticeable from one another. The pudding becomes too meshed with the cool whip, and in other bites, it just simply isn't there. Thankfully the mass amounts of cool-whip, that you can easily detect by just the smell of it, are strategically placed to capture the delightfulness of the crackers and pudding. These specific moments really help drive the dessert as a collective whole, without becoming too mundane.

With the top layer of chocolate fudge frosting being the most dominant and tasteful, it connects all the other flavors together and brings it to life. The fudge is what I tasted first with the dessert, and it's what captured my senses from the start. At the point when the bottom layers become indistinguishable, the frosting is there to scream out at you in an appetizing way that makes you want to stand up and praise, "Oh Lord!" To some, including my friend, the wanna-be angel frosting may be too sweet and over-the-top, but in a time when almost all frostings are pre-made, packaged, and mass-produced, they tend to become tasteless and dull. This frosting, being made directly from the restaurant's kitchen, however, is some of the purest fudge you can taste. Sprinkled about in the frosting are chocolate chips, which in most bites (if you can even notice them) don't taste like much at all. A few bites may have more chips and more crunch than others, but they aren't nearly as sweet as the delightful frosting.

Overall the dessert was simply delicious. Towards the end, when I was killin' it off, I had to pace myself. Even though it's a small dessert square, it's packed with so much in a seemingly sweet way that not everyone is going to fully appreciate it the first time. I even went back a few weeks ago to try it again, and it was as equally good, if not better than the first time. The chocolate éclair cake may at first seem like a typical dessert, but with enough cool whip, fudge frosting, and time (it has to sit for 12 hours before it can be served) it can warm its way into your heart, even if it is with an axe.
Best of 2009
Top 40 Albums
40. Dredg - The Pariah, The Parrot, The Delusion
39. Dance Gavin Dance - Happiness
38. Imogen Heap - Ellipse
37. Kevin Devine - Brother's Blood
36. Sea Wolf - White Water, White Bloom
35. Endless Hallway - Autonomy Games
34. Sherwood - QU
33. Anchor & Braille - Felt
32. Portugal. The Man - The Satanic Satanist
31. There for Tomorrow - A Little Faster
30. Thursday - Common Existence
29. Mutemath - Armistice
28. Set Your Goals - This Will Be the Death of Us
27. Brand New - Daisy
26. Regina Spektor - Far
25. Thrice - Beggars
24. Coconut Records - Davy
23. Say Anything - s/t
22. The Dead Weather - Horehound
21. Person L - The Positives
20. Lily Allen - It's Not Me, It's You
19. The Airborne Toxic Event - s/t
18. As Tall As Lions - You Can't Take It With You
17. The Sounds - Crossing the Rubicon
16. Emery - ...In Shallow Seas We Sail
15. Alexisonfire - Old Crows/Young Cardinals
14. So Many Dynamos - The Loud Wars
13. Closure in Moscow - First Temple
12. As Cities Burn - Hell or High Water
11. Paramore - brand new eyes
10. fun. - Aim & Ignite
9. Noah and the Whale - The First Days of Spring
8. Yeah Yeah Yeahs - It's Blitz
7. Phoenix - Wolfgang Amadeus Phoenix
6. Rx Bandits - Mandala
5. Tegan & Sara - Sainthood
4. Manchester Orchestra - Mean Everything to Nothing
3. P.O.S. - Never Better
2. The Dangerous Summer - Reach for the Sun
1. Silversun Pickups - Swoon

Top 7 EPs
7. The Rocket Summer - You Gotta Believe
6. Rookie of the Year - Since I Left Your World
5. VersaEmerge - s/t
4. Death Cab for Cutie - The Open Door
3. The Forecast - Alive for the First Time
2. Bon Iver - Blood Bank
1. Modest Mouse - No One's First and You're Next

Noteworthy Albums
The Dear Hunter - Act III: Love and Death
Broadway Calls - Good News, Bad Views
Monsters of Folk - s/t
AFI - Crash Love
Fake Problems - It's Great to Be Alive
The Horrors - Primary Colours
Bat for Lashes - Two Suns
The Almost - Monster, Monster
The Mars Volta - Octahedron
Julian Casablancas - Phrazes for the Young
Deas Vail - Birds & Cages
Settle - At Home We Are Tourists
The Audition - Self-Titled Album
Cartel - Cycles
The Used - Artwork
Saosin - In Search of Solid Ground
This Providence - Who Are You Now?
Billy Talent - Billy Talent III
A Day to Remember - Homesick
Silverstein - A Shipwreck in the Sand

Most Surprising
5. There for Tomorrow - A Little Faster
4. Person L - The Positives
3. Alexisonfire - Old Crows/Young Cardinals
2. Lily Allen - It's Not Me, It's You
1. P.O.S. - Never Better

Most Disappointing (But Still Good)
5. Billy Talent - III
4. The Sleeping - What It Takes
3. AFI - Crash Love
2. Conor Oberst & The Mystic Valley Band - Outer South
1. Muse - Resistance

Most Disappointing (Not Even Good)
5. Craig Owens - With Love EP
4. The Higher - It's Only Natural
3. Mayday Parade - Anywhere but Here
2. Taking Back Sunday - New Again
1. Cobra Starship - Hot Mess

Best Songs
*Minus the Bear - Into the Mirror
10. Fall Out Boy - "From Now On We Are Enemies"
9. Thrice - In Exile
8. fun. - Light a Roman Candle
7. Closure in Moscow - Sweet#hart
6. Imogen Heap - Canvas
5. P.O.S. - Never Better
4. Silversun Pickups - The Royal We
3. As Tall As Lions - In Case of Rapture
2. The Airborne Toxic Event - Wishing Well
1. Kevin Devine - Brother's Blood

Best Video
1. Animal Collective - My Girls

Best Lyrics
5. P.O.S.
4. So Many Dynamos
3. Kevin Devine
2. The Dangerous Summer
1. The Airborne Toxic Event

Best Vocals
5. Hailey Williams (Paramore)
4. Lily Allen
3. Dan Nigro (As Tall As Lions)
2. Dallas Green (Alexisonfire)
1. Gavin Hayes (Dredg)

Great Artists I Discovered This Year
Friendly Fires
Fleet Foxes
Good Old War
Regina Spektor

Worst Album of the Year That I Actually Listened To
The Red Jumpsuit Apparatus - The Lonely Road

Worst Acts of the Year
Owl City
Jeffree Star
30h!3/Brokencyde/Millionaires/Whatever new crunkXcore piece of shit is out now

Worst Break-Ups of the Year
Copeland
The Matches
As Cities Burn
My American Heart
Armor for Sleep

Most Craving for in 2010
Circa Survive
Bright Eyes
Motion City Soundtrack
Minus the Bear
Panic! at the Disco
Interpol
Vampire Weekend
Foals
MGMT
My Chemical Romance
Top Albums of '08
Top 30 Albums
30. Innerpartysystem - Innerpartysystem
29. Death Cab for Cutie - Narrow Stairs
28. The Cab - Whisper War
27. Portugal. The Man - Censored Colors
26. Vampire Weekend - Vampire Weekend
25. Foals - Antidotes
24. The Sound of Animals Fighting - The Ocean and the Sun
23. Amanda Palmer - Who Killed Amanda Palmer
22. MGMT - Oracular Spectacular
21. Damiera - Quiet Mouth, Loud Hands
20. The Hush Sound - Goodbye Blues
19. Dance Gavin Dance - Dance Gavin Dance
18. Lydia - Illuminate
17. Bayside - Shudder
16. Anthony Green - Avalon
15. The Matches - A Band in Hope
14. Bloc Party - Intimacy
13. Fall Out Boy - Folie a Deux
12. Fear Before - Fear Before
11. Conor Oberst - Conor Oberst
10. Jack's Mannequin - The Glass Passenger
9. PlayRadioPlay! - Texas
8. Valencia - We All Need a Reason to Believe
7. Forgive Durden - Razia's Shadow
6. The Audition - Champion
5. The Raconteurs - Consolers of the Lonely
4. Underoath - Lost in the Sound of Separation
3. Copeland - You Are My Sunshine
2. Panic at the Disco - Pretty. Odd.
1. The Mars Volta - The Bedlam in Goliath

Top 5 EPs
5. Straylight Run - Un Mas Dos
4. You, Me, and Everyone We Know - So Young, So Insane
3. Thursday - Thursday/Envy Split
2. Emery - While Broken Hearts Prevail
1. Brighten - Early Love

Noteworthy Albums
The Academy Is... - Fast Times at Barrington High
The Classic Crime - The Silver Cord
Crystal Castles - Crystal Castles
Dear & the Headlights - Drunk Like Bible Times
Foxy Shazam - Introducing Foxy Shazam
The Gaslight Anthem - The '59 Sound
Houston Calls - The End of An Error
Jaguar Love - Take Me to the Sea
The Maine - Can't Stop, Won't Stop
My Morning Jacket - Evil Urges
Tokyo Police Club - Elephant Shell
TV on the Radio - Dear Science,

Most Surprising (That I Never Thought I'd Like)
5. Hawthorne Heights - Fragile Future
4. The Maine - Can't Stop, Won't Stop
3. My Morning Jacket - Evil Urges
2. The Cab - Whisper War
1. The Raconteurs - Consolers of the Lonely

Most Disappointing (But I Still Enjoy)
5. Dear & the Headlights - Drunk Like Bible Times
4. Jonezetta - Cruel to Be Young
3. Anberlin - New Surrender
2. The Killers - Day & Age
1. Rise Against - Appeal to Reason

Most Disappointing (That I Will Not Listen To)
5. Escape the Fate - This War Is Ours
4. Cute Is What We Aim For - Rotation
3. I Am Ghost - (i don't even know what it was called)
2. Rookie of the Year - Sweet Attention
1. Gym Class Heroes - The Quilt

Most Craving for in '09
Panic at the Disco
AFI
As Tall As Lions
Manchester Orchestra
Chiodos
Circa Survive
Envy on the Coast
Drop Dead, Gorgeous
Say Anything
Silversun Pickups
Thursday