| | | | |
| --- | --- | --- | --- |
| 's Blog | | | | |
Exit4's Blog

New Exit4 Song - 'Cast Away' - For Free!
01/01/10 at
12:46 PM
by
Exit4
Wow, where to start?!?

2010 is going to be an amazing year for E4! We've got big plans and even bigger goals. We're working on new tunes, a new full length album, a big tour, quitting fast food, and we're all gonna try to make less 'your mom jokes' ;) .....We need to start this year off right. So to do that we recorded one of our new songs called 'Cast Away'. Its a song I wrote about feeling like your stranded in one place and not knowing just how to escape. No... it has nothing to do with Tom Hanks i assure you, but it means a lot to me and I it will for you too.

We filmed a little video update the other day while we were working on some songs so we could say hi. The video is below so give it a lookie and be sure to send us some messages so we can chat. We love talking and are always down to spend our time after practice hanging out at Wendy's with ya if your down!


Well get stoked.... I'm putting up the new song today... enjoy! ITS COMPLETELY FREE!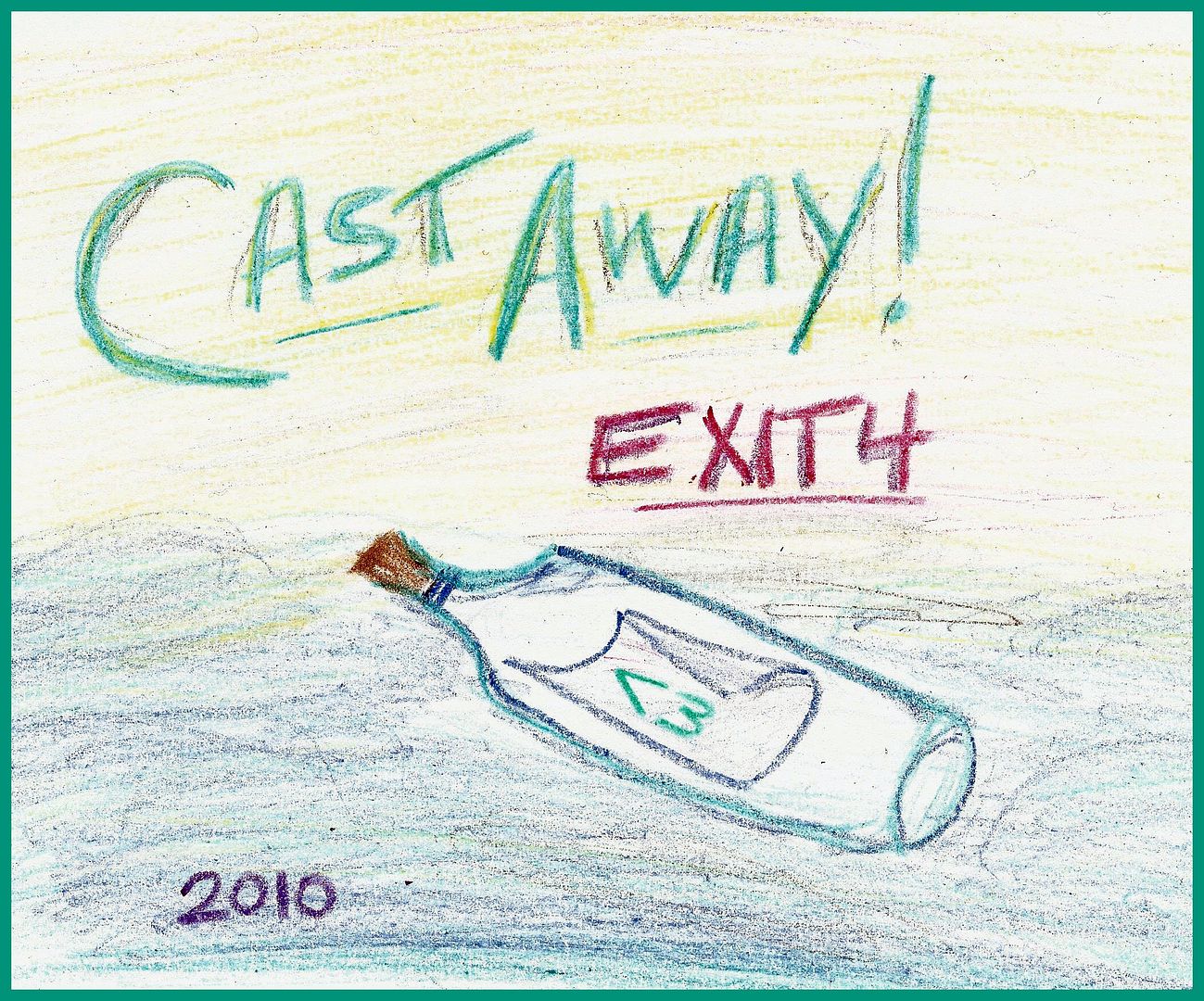 Oh yeah - my new year's resolution is to stop texting and driving.... what's yours?!?

Love ya!

Nick, Dameon, Steve, Brian
Tags: Exit4, Exit, 4, four, exitfour, exit, brian, fredericks, nick, saraceni, dameon
Exit4 back in the studio - TODAY!
11/22/09 at
07:21 AM
by
Exit4
Pre-production is done!

We're headed to the studio to lay down the tracks for our newest single called "Cast Away". We're so beyond stoked at this point cause its shaping up to be a life-changing - face-melting - mind-blowing track... even bigger. It doesn't even matter that its 9 AM and colder then a penguin skating on the shady side of an iceberg.... wait what?

So we got our buddies Chris Jay and Aaron Goldberg from the band Army of Freshmen out here producing and our long time friend Domenic Prinzivalli from M-Sound Studios in Philly (*check em out cough*) engineering and producing as well. This is gonna be the shit and I can't wait to play it for you all.

Time to wake up the boys grab some Dunkin and roll out! Watch our twitter for some pic updates and maybe even some vids ;)

And oh yeah - if you text anyone in E4 (especially me) and I don't respond its not cause I don't love you but - NO CELL PHONES IN THE STUDIO!

...and if you have Dameon's number - don't provoke him. You know he'll smuggle one in and get distracted!

Love,
Nick
Tags: Exit4, Exit, 4, four, exitfour, exit, brian, fredericks, nick, saraceni, dameon
BRIAN FREDERICKS JOINS NJ POWERPOP QUARTET - EXIT4!
09/16/09 at
12:32 PM
by
Exit4
BRIAN FREDERICKS JOINS NJ POWERPOP QUARTET - EXIT4!

Exit4 is very pleased to announce the addition of bassist Brian Fredericks to the bandís lineup. Fredericks comes after the departure of previous member Brian Engler to pursue other projects. Exit4 is now lining up a brand new independently released album set to come out in early 2010, and look for more tour dates to be announced shortly to add to their nearly 800 shows since forming.

To celebrate the addition of Brian Fredericks - all of the band's ringtones can be downloaded entirely for FREE!!

Be sure to stop by and leave some love for Brian! :)

http://www.myspace.com/exit4
http://www.exit4.net
http://www.twitter.com/exit4
Tags: Exit4, Exit, 4, four, exitfour, exit, brian, fredericks, nick, saraceni, dameon
Exit4 w/ The Scenic (Victory Records)
05/17/09 at
09:55 AM
by
Exit4
EXIT4 w/ THE SCENIC (Victory Records)
5/22/2009 6:00 PM at Hangar 84
20 South 6th Street, Vineland, New Jersey 08360
Cost: $12


GET TICKETS FROM US FOR ONLY $10 w/ FREE SHIPPING!
Hangar 84
20 South 6th Street
Vineland, New Jersey

Exit4 w/ The Scenic (Victory Records), Crash Boom Bang, The Other Car, Elisa Frederick, & Solar Session

Doors @ 6:00 PM

PAYPAL $10 PER EACH TICKET YOU WANT TO EXIT4LIVE@AOL.COM AND LET US KNOW WHERE YOU WANT THEM SENT!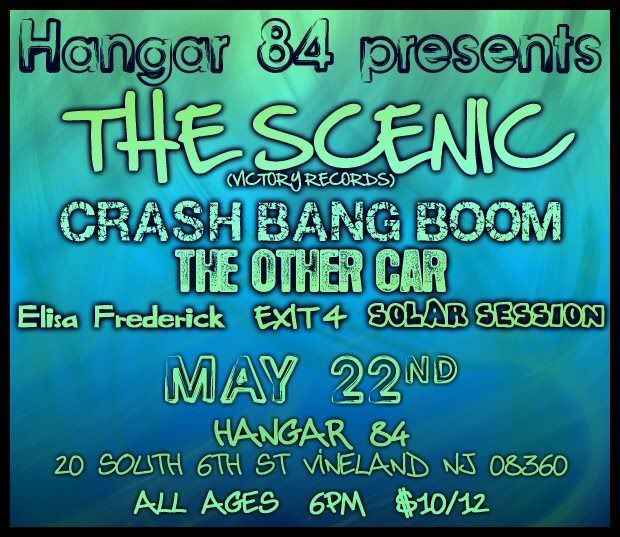 Tags: Exit, 4, Exit4, E4, Scenic, Crash, Boom, Bang, Crash Boom Bang, The, Rock, Pop
The softer side of Exit4
04/03/09 at
12:34 PM
by
Exit4
Exit4 released a new song off of the debut album "An Ordinary Tragedy" this song entitled Vital Signs is a softer more mellow song that almost didn't even make it to the album... give it a listen!
Exit4 Showcase in Cape May, NJ!
03/26/09 at
04:38 PM
by
Exit4
Hey lovely people,

So you may be wondering what its all about, we are gonna be in Cape May, NJ all weekend and here's whats up...

This is the second annual Cape May Singer Songwriter Festival. A conference for musicians with music showcases and performances at night Friday and Saturday.

Our buddy Chris from Army of Freshmen will be hosting a panel along with Aaron called the "Major Label Dilemma" on Saturday at 2:30 that's free and open to the public.

But anyway you can hear performances from all kinds of great artists even Brendan Brown from Wheatus, Phil Cody, and Chris Barron from the Spin Doctors.

If you're around Friday night you have to check out our friends Sarah Ashleigh and Delany Gibson who will be doing a free show.

Then Saturday night is our night where we will be taking the stage and rocking Cape May. COMPLETELY FREE!!!!!! SO COME PARTY WITH US DOWN THE SHORE!!!!


Check out myspace.com/sscapemay for more info and times and come on out!
See ya this weekend! Love - Nick<3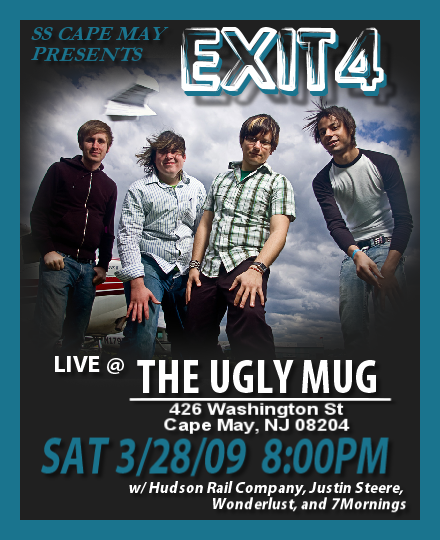 Tags: Exit4, E4, Exit, Four, Nick, Saraceni, Cape, May, NJ, Army, Freshmen, Wheatus
Debut Full Length Album OUT NOW!
01/31/09 at
08:49 PM
by
Exit4
Exit4 - "An Ordinary Tragedy"



"An Ordinary Tragedy" - The Debut Full Length
Release: May 24, 2008
Status: Available Everywhere - $7.99

1.) Just the Same Song
2.) Your Eyes
3.) A Time Like This
4.) When I Get There
5.) Vital Signs
6.) No Man's An Island
7.) Three Cheers
8.) Nobody's Business
9.) Feeling Vindictive
10.) Changing Channels

Recorded January 2008
Engineered and Mixed by Armand John Anthony www.armandjohnanthony.com.
Nova Studios - Ojai, CA & Rockin Ricks - Ventura, CA
Produced by Aaron Goldberg and Chris Jay of Army of Freshmen
Mastered by Paul Miner


Music Written by Nick Saraceni
Lyrics by Nick Saraceni and Chris Jay
Arranged by Nick Saraceni, Dameon Debose, Aaron Goldberg, and Chris Jay

Itunes: http://itunes.apple.com/WebObjects/M...12138&s=143441