| | | | |
| --- | --- | --- | --- |
| 's Blog | | | | |
Cloud Buster

(500) Days of Summer


The Format deserve a couple spots on the (500) Days of Summer soundtrack. Their pop melodies dealing with joyous sentimentality and crippling heartbreak are very much akin to the relationship shared by onscreen couple Tom and Summer. I hesitate to call (500) Days of Summer a romantic comedy, because that genre is generally predictable and crusted in cotton candy. This film is definitely funny - more so than Funny People - and there is heartfelt romance. But it's also creative and more honest than most romantic comedies care to be. Tracing the highs and lows of Tom and Summer's relationship, it's easy to sympathize (let's say empathize), to feel pieces of yourself projected. (500) Days of Summer is a sweet film, one of my favorites this year.

If you love love, you love being in love, and you don't care what it does to you, you need some Summer in your life.
Tags: (500) days of summer, movie
TMNT 25th Anniversary
I know I'm twenty-four years old, but that doesn't stop me from wanting some TMNT swag to celebrate the Turtles' 25th anniversary. Teenage Mutant Ninja Turtles was one of my favorite cartoons many years ago, and the first couple movies are pretty impressive, considering the absurd premise of talking, crime fighting turtles.

As my NES cartridge for Teenage Mutant Ninja Turtles shows, there was once a time when the Turtles all wore red bandannas. These guys look tough (except for Mikey, who looks silly):




I remember shopping with my mom when she bought my brother a set of the original action figures for his birthday. I had quite a collection myself:




I've been hooked on graphic novels this year, so of course I'd want to learn more about the mythos behind the shells:




Though it wasn't Halloween, I once paraded around in a Turtles costume when I was a young lad. Why not relive those glory days:




Cowabunga, dude.
Tags:
teenage mutant ninja turtles
Inglourious Basterds


A film starring Brad Pitt as the leader of a band of Nazi hunters should be amazing, but Inglourious Basterds is only okay. I expected Quentin Tarantino to really deliver with this one, to remind me why I love Reservoir Dogs and Pulp Fiction, but the film's just not at that level. Rather than hanging on every word of dialogue, I found myself waiting for the Basterds to show up again, because they're easily the most entertaining part of the movie. The film is long, it sort of drags, but at least Lieutenant Aldo Raine can be remembered alongside such greats as Jules Winnfield. This quote courtesy of Kirk Honeycutt sums things up pretty well:

"The film is by no means terrible -- its two hours and 32 minutes running time races by -- but those things we think of as being Tarantino-esque, the long stretches of wickedly funny dialogue, the humor in the violence and outsized characters strutting across the screen, are largely missing."

As it stands, District 9 was a better way to spend my $8.75, and I'm still looking forward to 9.
Tags: inglourious basterds, movie
Growing Into Men
Brand New press is rare, but when it surfaces, it's pretty damn interesting.

I believe that years from now, when I have a moment to reflect, I'll look back and think of Brand New as the band I grew up with. Unless I hate their new album, which is still a possibility. Hah.
Tags:
brand new
MP3: The Benjamins - "Dr. Frank Was Right"
As if I needed further proof that Drive-Thru Records was king of the scene back in the early half of the decade, The Art of Disappointment by the Benjamins has been my most played album this week. I don't listen to nearly as much pop punk as I used to, but I've been surprisingly delighted by these songs. If you like the sound of "Dr. Frank Was Right", I highly suggest picking up this blast from the past for only $4.99 from Drive-Thru's merch store.






I just want someone to be there on my birthday,
I just want someone to get real drunk with,
I just want someone who needs someone to need them,
'Cause I've got nothing left that I believe in.
Tags: mp3, recommendation, song, the benjamins
Song Spotlight: "Dog Problems"
The Format - "Dog Problems" (music video)

I usually don't mind picking up albums years late and finally discovering why they're almost unanimously loved by AP.net critics. But I really could've used Dog Problems back in 2006. Regardless, I spent the end of last month listening to Dog Problems when I should have been enamored by Aim & Ignite, and that's fine by me - gotta show respect to the classics. If you're somehow even later to the party than I was, you need to listen to the jaunty title track now.




Don't you dare speak for someone you don't know,
They'll feel it in the back of their throat.
We know I can't construct a poem,
'Cause words, like girls, get bored and run.
C'est la vie.
I say I've got so many better things.
I've got nothin'.
You should see me,
I smoke myself to sleep

And blame postmodern things I can't relate,
Like summer camp and coastal states.
Like alcohol and coffee beans,
Dance floors and magazines.
I think it's safe to say
I've only got myself to blame,
But boys in swooping haircuts are bringing me down,
Taking pictures of themselves, oh.

And so I walk the web in search of love,
But always seem to end up stuck.
I'm finding flaws in everyone.
I've reached the point where all I want
Is to sleep around in hopes that I will catch back up.
We are parallel lines,
We're runnin' in circles,
We're never meant to cross.

I'm at a loss, you were my tangerine,
My pussycat, my trampoline.
Now all's I gets are wincing cheeks,
And dog problems, I signed a lease
Thinking my heart belonged at 93rd and Park.
Instead I broke a girls heart
And flew back to Phoenix
To finish the year as it started.

Can you hear me?
Are you listening?
This is the sound of my heart breaking.
And I hope it's entertaining,
'Cause for me it's a bitch.
Was it worth it when you slept with him?
Did you get it all out of your system?

I am a man
Holding it all.
I could not breathe
Coming across.
I didn't know
I couldn't get up.

B is for believing you'd always be here for me.
E is for everything, even when we'd see it though.
C, C is for seeing through you, you are a fake.
Which brings me to A because because you always run away.

I never finish phrases I misspell,
Open arms are prison cells.
When I said, "I hate what I've become",
I lied, I hated who was.
So when you start to wonder 'bout the pain in my throat,
Then don't you ever, no never, ever, speak for someone you don't know.


Tags: lyrics, recommendation, song spotlight, the format
When .gifs Ruled the Earth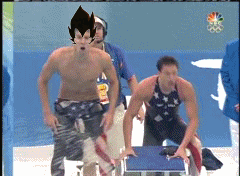 Tags:
.gif
The King of Kong: A Fistful of Quarters


After first watching the trailer for Kong of Kong: A Fistful of Quarters, I knew the documentary was something I had to see. A rivalry to determine the true champion of the arcade classic Donkey Kong may sound trivial, but it makes for a much more engaging film than you might expect. A big reason for this is who's involved in the competition - an all around good guy named Steve Wiebe and the reigning classic gaming king Billy Mitchell, a cocky type-A personality who bears a personality resemblance to Dwight Schrute. It took me a while to finally rent Kong of Kong, but I'm very glad I did. Even if you're not a big fan of video games, this documentary will pull you in. Netflix it or buy it if you haven't already.

"It's not even about Donkey Kong anymore."
Tags: king of kong, movie
AP.net 2.0
The new AbsolutePunk.net is lovely. Right now I still have a window open showing the old AP.net (can I call it "old" already?), and though I will remember it fondly, I'm glad we've moved onto wider and better things. Tomorrow night I need to write a couple blurbs, and tonight I need to sleep.
Tags:
absolutepunk.net business
Richard Matheson's I Am Legend


Given I'm a huge fan of Stephen King, I'm immensely surprised it took me this long to read some of Richard Matheson's work. King has referred to Matheson as the author who influenced him most as a writer, which makes complete sense after reading I Am Legend. This is great for me, because I think I found a new favorite author. The first few sentences of Matheson's novel easily hooked me:

"On those cloudy days, Robert Neville was never sure when sunset came, and sometimes they were in the streets before he could get back."

Intriguing, I know. I Am Legend is the story of Robert Neville, the last man on earth, who walks the streets by day while vampires assail his house by night. If you are a fan of the recent movie adaptation (an adaptation I do enjoy, even with its alterations to the source material), you really should read this story. At only about 170 pages, it's close to novella length, and the writing has plenty of suspenseful moments and plot twists to keep the reader interested in what happens next -- Stephen King definitely appreciates this writing style, and you will too.

Now I just have to read the graphic novel version that's patiently waiting in my bookshelf.
Tags: book, i am legend, richard matheson, stephen king
Ferris Bueller - "Twist and Shout"
If I had to pick my favorite scene in cinema history, this would probably be it. I love the unexpected song kicking in; I love Ferris Bueller's mirthful spirit and slacker lifestyle; I love the youthful exuberance shared by just about everyone in parade attendance (notwithstanding the young lad covering his ears); I love the singing, the dancing, the clapping, the Beatles, the cheering, the buildup of "ahhh's", everything. Well shake it shake it shake it baby now.




Ferris Bueller - "Twist and Shout"
Tags: awesome, favorite, ferris bueller's day off, movie
Transformers: Revenge of the Fallen


Optimus Prime is the only reason to watch Transformers: Revenge of the Fallen. Seeing him tear apart Decepticons using his impossible robot agility and sword-arms is pure nerd bliss. I wouldn't say the rest of the movie is trash, but a lot of it is. Really, the story has plot holes so big a semi truck could breeze through them. It is fun reviewing the Revenge of the Fallen experience though.
Tags: movie, transformers: revenge of the fallen
Food, Inc.


If Food, Inc. is playing in a theater near you, go watch it. The film answers questions regarding America's food production industry many of us wouldn't think to ask. It's enlightening, disturbing, and it will make you think - sure signs that a documentary has done its job.
Tags: food inc., movie