| | | | |
| --- | --- | --- | --- |
| 's Blog | | | | |
atticusfinch's Journal

15 Classics
15 Records I consider classics and will still listen to regularly:

Jimmy Eat World - Clarity
The Get Up Kids - Something To Write Home About
Copeland - Beneath Medicine Tree
Thrice - The Illusion Of Safety
Thursday - Full Collapse
Death Cab For Cutie - The Photo Album
The Starting Line - Say It Like You Mean It
Brand New - Deja Entendu
MxPx - Slowly Going The Way Of The Buffalo
New Found Glory - Sticks and Stones
Dashboard Confessional - The Places You Have Come To Fear The Most
Saves The Day - Stay What You Are
Further Seems Forever - The Moon Is Down
Against Me! - As The Eternal Cowboy
Blink 182 - Take Off Your Pants And Jacket

Sucks I can barely narrow it down to 15..there's sooo many others that I'd put on this list, too. Fall Out Boy's TTTYG, The Early November's The Room's Too Cold, and Rx Bandits' The Resignation to name a few.
This Year, To Save Me From Tears...
Last Christmas I gave you my heart
The very next day you gave it away
This year to save me from tears
I'll give it to someone special

The face of a lover with a fire in his heart
A man undercover but you tore me apart
Now I've found the real love, now I've found
You'll never fool me again.

Jimmy Eat World - Last Christmas

The worst part is I haven't found someone special since March 2007, when it all ended in shambles.

God knows I've tried.

And to add insult to injury, she may have fooled me again. I pray that I'm wrong.
I'm Still Not Ready To Forgive You...
After 18 months, I still find myself realizing that I can't trust her.

How many secrets does she have in her past that I still don't know about?

That tears me up inside.

Debate exposes doubt.

I want to not care.
Let My Pride Be What's Left Behind...
Manchester Orchestra is my favorite band.

I finally found their new EP/DVD at the local indie shop here this afternoon. GREAT documentary, and I felt proud that they used a fair amount of footage from Columbia, SC/New Brookland Tavern. I grew up going to shows there all the time. It was really cool to see that make the DVD.

Between this and the new Right Away, Great Captain, I'm going to be very happy over the next month or so before I get to see Manchester Orchestra on December 17th with Kevin Devine and All Get Out, which by the way, has a new EP out today that all of you should buy as it's awesome.

It's rare that I have pride in being from South Carolina, but between Band Of Horses, Stephen Colbert, and the new All Get Out EP, that may be just enough to make me want to have pride in being from that state.
Tags: manchester orchestra, right away great captain, south carolina, all get out, mmm
Let's Put A Smile On That Face...
So I have a project due in a week for my Photoshop project. Our job was to take a movie that was released before 1995 and recreate a poster that was relevant to the movie, while attempting to introduce it to a a new audience by giving it a more modern look/feel. The movie I chose was the 1989 version of Batman.

Here are a few early ideas I have. You guys get to help me choose what's working and what's failing.

Go!

1.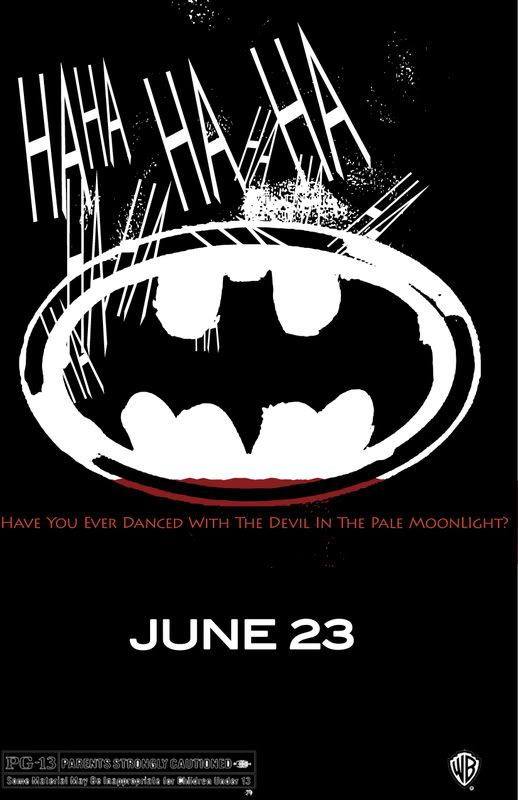 2.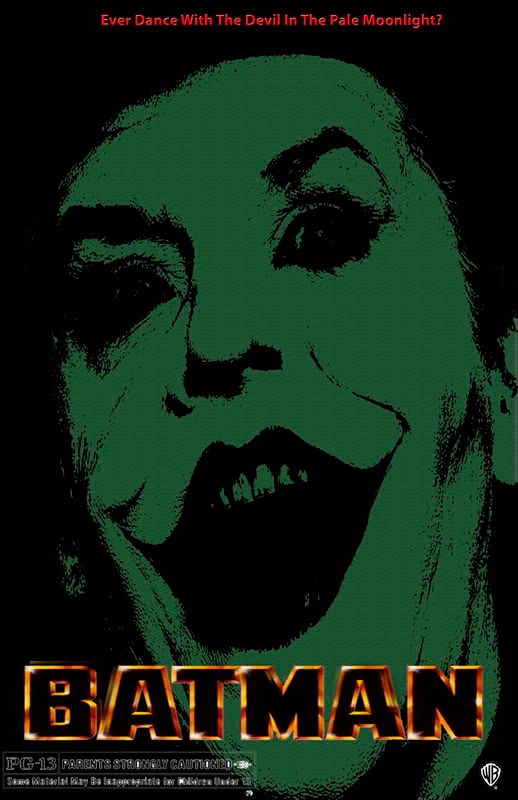 3.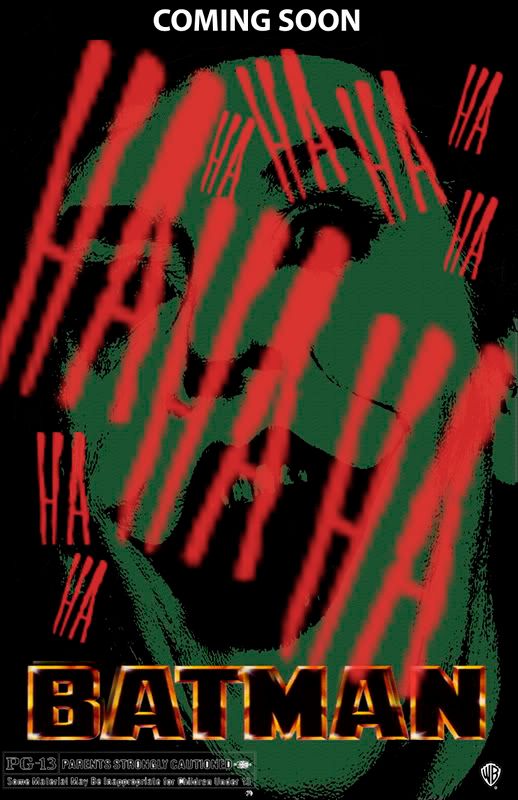 4.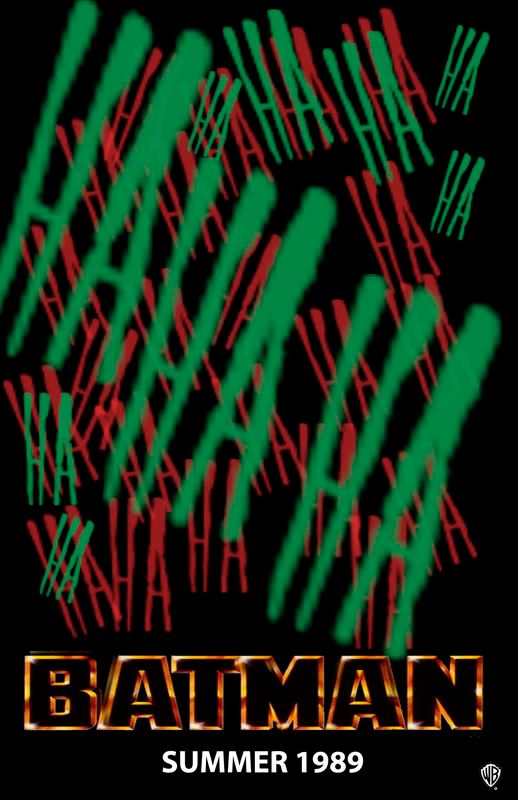 5.




6.




Personally, I like 1 and 3 the best, but let me know what you guys think.

Tags: batman, poster, photoshop, batman (just because)
Jobs, Baby, Jobs.
I went to the Obama rally today in Orlando. Really great time, and great speech from both Hillary and Barack.
There were well over 50,000 people at this rally. Something else, for sure.

Here are some photos from today's event.




the above photo was my favorite shot. It really says a whole lot without words, which is the whole point of a good photo.




Fun day with friends, and it was good to see Obama for the second time this year. The last time I saw him was in January, and I was fortunate enough to shake the man's hand. Living in Florida has it's advantages, but not being a resident, I had to vote absentee back home. I called the local voter's registration office today, and they're mailing me my ballot asap. I'm not going to lie, I've become very jaded again about Politics and the way things are over the past 9 months, but today's rally and message really brought me back to why I started to support Obama back in January to begin with. His plan is the best plan for everyone. We all benefit, and the guy's got everything I look for in a leader. Plus, with his new slogan "Jobs, Baby, Jobs" how can you NOT like the guy?

My vote's going to Barack Obama, and I feel proud being able to confidently say that after really not being sure about wether or not to vote at all.

So, thank you Obama for refreshing my faith in what you can bring to this country.
Tags: obama, hillary, rally, photos, politics
Money Doesn't Mean To Me What It Obviously Means To You..
As soon as I figured out that you wouldn't be there
As soon as I figured out that you didn't care
I try to do what's right, I try to keep an open mind
I try to do what's right, but your so unkind

You don't own me
They've abolished slavery
And I can't wait for the day when things
turn around
You don't own me,
They've abolished slavery
There's consequences for your actions
I know cause I'm paying for mine now

The piece of paper you have says that you
can get into my pocket
But you can't get inside my heart or my mind
Money doesn't mean to me what it obviously
means to you
Cause I would never steal from kids that don't
have a clue

Fuck the man. I hate my job these days. The man is bringing me down big time. I've put myself into a situation at work, and the only way out is to dig up. I realize it's a business, but it's one that I want nothing to do with anymore. Time to start looking for another job? Youbetcha.

*insert big corporation here* do you get the fucking joke?

Hell no.
Tags: work sucks (i know), mxpx, fuck the man
I'll Drink Those Thoughts Away...
A good man doesn't drink
And I've been drinking alone
So what does that make me?

My hands they always shake
And no one's calling my phone
So what does that make me?

And I know the kid with his guitar
So drunk and anxious
Has been done to death
So tell me what hasn't
I'll try it

Because I'm selfish enough to wanna get better
But I'm backwards enough not to take any steps to get there

And when you realize it's a pattern
And not a phase
It's what you've become and it's what you will say
That's ballgame

'Cause I don't got room in my life for anyone else
And I've driven away all the people that could help
And I still don't even know what I need to do to fix myself

There's a clamp around my chest
That tightens every time I lapse into
Another sorry story

About my miserable collapse
A bronze box I keep encased in glass
And dust off whenever I want pity

Because I've had to come to grips with scope and figure
How my problems stack up in a world this close to ruin
(Or maybe it's rapture)

Well, either way, I realize that my shit's about as small as it could be
But that makes me feel worse for even feeling this bad in the first place

'Cause there's a war starting soon, and all the flags'll be waving
And Daniel's 20-year-old friend will be ready, and willing, and waiting
He's a Marine and he told me

And that makes me sad
Really, really fucking sad
But at least he'll act

I'll just bite my tongue and then tell Daniel to wish him luck
And pray that he comes back
For his mother's sake, and then I'll drink those thoughts away
I've gotten good at that

And when you realize it's a pattern
And not a phase
It's what you've become and it's what you will stay
That's ballgame

Attention Females: You are a frustrating bunch of people. Stop playing games and be real for once please.
There seriously is nothing more frustrating than no communication. OMG. This kid is bummed and feels like crap. You win, universe.
I'm Still Breaking Old Habits...
I saw Matt Pryor and Kevin Devine tonight.

K Dev is the man. He played "Brooklyn Boy," "Lord, I Know We Don't Talk," "Stay" "Another Bag of Bones" and "Cotton Crush" to name a few. It was a super solid set from Kevin Devine. One of the most quality people I've every had the chance to meet.

Matt Pryor was great. Seeing and hearing him sing was taking me WAY back man. In fact, he even said the last time he was in Orlando was when they were on the Honda Civic Tour with Dashboard and Thrice, and coincidentally, was the last time I saw The Get Up Kids. So when he gave us 4 TGUK songs tonight, I was ecstatic.

We got "Overdue," "Out Of Reach," "Central Standard Time," and he closed the show with "I'll Catch You." We also got a few New Amsterdams songs including "Stay On The Phone" and he played several new songs from his solo record, including "Loralai," "Still, There's a Light," and "Confidence Man."

Here's a video of Matt Pryor playing one of my favorite GUK songs of all time, "I'll Catch You." I recorded this tonight at the show.



Below are some photos I took with my G9 at the show as well.




I love good music. Thanks for taking me back to the glory days tonight, Matt Pryor. You're the man.
Tags: matt pryor, kevin devine, the get up kids, good times
We Won't Stand For Hazy Eyes Anymore...
So sick, so sick of being tired.
And oh so tired of being sick.
We're both such magnifacent liars.
So crush me baby, I'm all ears.
So obviously desperate, so desperatly obvious.
I'll give in one more time and feed you stupid lines all about its basic...

We won't stand for hazy eyes anymore.
We won't stand for hazy eyes anymore.
We won't stand for hazy eyes anymore.
We won't stand for hazy eyes anymore.

So sick, so sick of being tired.
And oh so tired of being sick.
Willing and ready to prove the worst of everything you said about.
So obviously desperate, so desperatly obvious.
So good at setting bad examples.
Listen, trick, I've had all I can handle.

We won't stand for hazy eyes anymore.
We won't stand for hazy eyes anymore.
We won't stand for hazy eyes anymore.
We won't stand for hazy eyes anymore.

Think of all the fun you had.
(We won't stand for hazy eyes anymore)
The finest line divides a night well spent from a waste of time.
(We won't stand for)
Think of all the days you spent alone with just your T.V. set and I
(We won't stand for hazy eyes anymore)
I can barely smile
(We won't stand for)
[x2]

Let's go
He's smoked out in the back of the van
(We won't stand for hazy eyes anymore)
Says he's held up with holding on and on and on and on and on
He's smoked out in the back of the van
(We won't stand for hazy eyes anymore)
Says he's held up with holding on and on and on and on and on

This is what it's all about, kids. I miss the days when the scene stood for something. Something more than a cheap dance-pop song. Something that brought people together because of the MUSIC not the fashions.

This was the first Taking Back Sunday song I ever heard, and it was the first one I learned how to play on guitar.

Listening to this album takes me back. WAY back.

I want to bring back the good times.
Tags: taking back sunday, good old days, nostalgia
The Reign Of Kindo...
Needs to hop an an amazing tour this fall.

Holy moly the new cd is amazing.

Can't wait to pick this up when it's out.
I'm Not Afraid Of The Guns And Tanks...
So I saw The Colour Revolt tonight. Great show. This band never lets me down.

They played a fair amount of songs. Here's the set, in order:

ageless everytime
shovel to ground
a siren
naked and red
see it
our homes are graves
mattresses underwater
moses of the south
swamp
innocent and all
blood in your mouth

I took some cool photos, which can be accessed at my .Mac Web Gallery, but I've posted a handful of my favorite shots here in this entry.




These shots were taken in Downtown Orlando after the show.


Tags: the colour revolt, orlando, the social, photos
Those Who Are Dead Are Not Dead, They're Just Living In My Head...
Man this new Coldplay album is sick. There are some really great songs here.

"42", "Lovers In Japan", and the sweeping single "Viva La Vida" are standout tracks for me. I'm also really enjoying "Strawberry Swing." So nice to see this band back.

I will say this: The last 3 minutes or so of "Yes!" sound like an M83 clone. Which isn't a bad thing at all.

I've also really been enjoying the new Tilly and the Wall album.

So Father's Day is around the corner. I'm so glad I get to go home for that. I almost lost my Dad when I was 12 when he had a heart attack, but he's still around, and I'm so glad he is. I grew up watching Celtics and Packers games with him, and for that reason I have always loved the Celtics and Packers, and more specifically, watching them with my Dad. We're probably gonna go the Packers/Jags game this fall, because I've always wanted to see a Packers game with my dad. It's also going to be nice to watch a Celtics/Lakers game with him next week. That will be awesome.

Touching back onto the Celtics, tonight is history in the making. I am so glad the NBA has finally arrived back where it used to stand during the 90's when Jordan and the Bulls brought constant excitement in and around the League. Tonight is going to be a reminder of why I grew up loving the game.

In this day and age, I've grown to be a Suns fan, because I love the style of basketball that they play, but in my heart of hearts, I have always been and always will be a Celtics fan. It's been very frustrating the last few years to see them suck so bad, but to see them back in the Finals for the first time since 1987, against the LAKERS nonetheless, is music to my basketball ears. Tonight, my friends, is going to remind us all why the game is played.

I picked up Semi-Pro yesterday. Some of the special features are pretty funny, actually, and the imrov scenes are great. I haven't watched the Unrated version yet, but I get the feeling there's not much I'm missing out on.

Oh well. I still think it was Will Ferrell's best comedy since Talledega Nights.

I also saw Son of Rambow on Tuesday. I really enjoyed it. I give it a solid B. Worth 8 bucks.

On that note, I'm gonna go do some reading. I just bought The Killing Joke a few days ago, so I'm gonna crack that open and see if I can read it tonight.

Take it easy.
Tags: celtics, packers, father's day, movies, batman