| | | | |
| --- | --- | --- | --- |
| 's Blog | | | | |
TwelveTribes230's Blog

Albums Listened to August 2015
August (so far)

The Graduate - Only Every Time




Finger Eleven - Five Crooked Lines




Allen Stone - Radius




Dredg - Catch Without Arms




Eighteen Visions - Eighteen Visions




Shadows Fall - Fallout from the War




The Working Title - About-Face




Agent Fresco - Destrier




NEEDTOBREATHE - Rivers in the Wasteland




My Favorite Highway - How To Call A Bluff




Darkest Hour - Darkest Hour




Strung Out - transmission.alpha.delta




The Contortionist - Exoplanet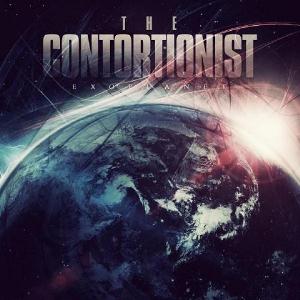 The Night Flight Orchestra - Skyline Whispers




Pink Floyd - The Dark Side of the Moon




Thank You Scientist - Maps of Non-Existent Places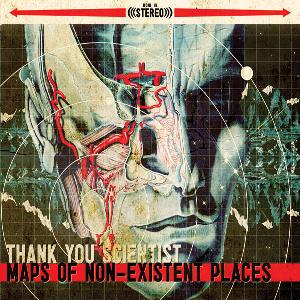 Emarosa - VS




Explosions In The Sky - All of a Sudden I Miss Everyone




Deftones - Koi No Yokan




Dead Letter Circus - Aesthesis




Filter - Anthems for the Damned




Shinedown - Leave a Whisper




Matisyahu - Akeda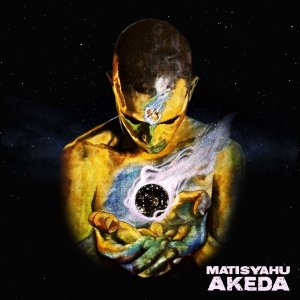 Royal Blood - Royal Blood




RX Bandits - Gemini, Her Majesty




Hidden Hospitals - Surface Tension




Ra - Black Sun




Bullet For My Valentine - Venom




Therefore I Am - The Sound of Human Lives




The Gaslight Anthem - Get Hurt



Tool - 10,000 Days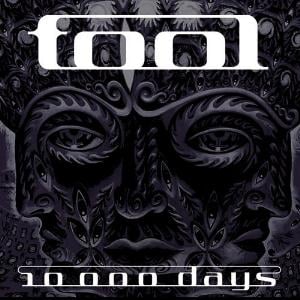 TesseracT - Altered State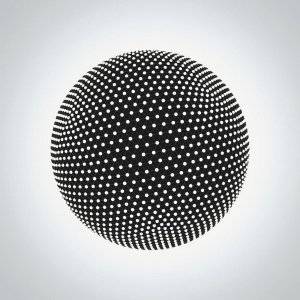 The Contortionist - Language




The Offspring - Conspiracy of One




We Are The Ocean - Ark




The Starting Line - Direction




Fireworks - Gospel




Young Guns - Ones and Zeros




Atlas Genius - When It Was Now




Rise Against - Appeal to Reason




The Daysleepers - The Soft Attack




Cave Painting - Midnight Love [EP]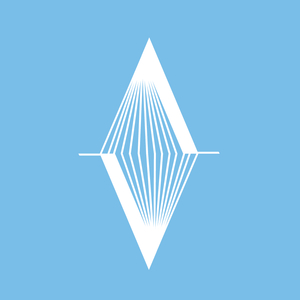 Kyte - Two Sparks, Two Stars




Mark Rose - Wonderful Trouble




Soilwork - The Ride Majestic




Atlas Genius - Inanimate Objects




10 Years - Division




Underoath - Define the Great Line




P.O.D. - The Fundamental Elements of Southtown




The Weeknd - Beauty Behind the Madness




Unearth - Watchers of Rule


July 2015 Albums
Listened in July 2015:

Highly Suspect - Mister Asylum




Years & Years - Communion




Miguel - Wildheart




The Weeknd - Echoes of Silence




Luke James - Luke James




Counterparts - Tragedy Will Find Us




It Prevails - Perdition




Our Last Night - Oak Island




Our Last Night - Younger Dreams




Northlane - Node




The Maine - American Candy




Panic! at the Disco - A Fever You Can't Sweat Out




Panic! at the Disco - Vices & Virtues




Panic! at the Disco - Too Weird to Live, Too Rare to Die!




Northern Faces - Northern Faces




Yes - Union




Tides of Man - Young and Courageous




SOHN - Tremors




Dave Matthews Band - Stand Up




August Burns Red - Found in Far Away Places




No Bragging Rights - The Concrete Flower




Carry the Fire - Dustin Kensrue




Last Lungs - Look at That Old Grizzly Bear




Foo Fighters - Sonic Highways




MUTEMATH - MUTEMATH




Damiera - Quiet Mouth Loud Hands




Foo Fighters - In Your Honor




Kiven - Kiven




Mew - + -




Early States - Powerlines


My Top 10 Metal album for 2013 so far
1. The Ocean - Pelagial




2. TesseracT - Altered State




3. Scale the Summit - The Migration




4. Soilwork - The Living Infinite




5. Killswitch Engage - Disarm the Descent




6. Bring Me the Horizon - Sempiternal




7. Dark Tranquillity - Construct




8. The Dillinger Escape Plan - One of Us Is the Killer




9. August Burns Red - Rescue & Restore




10. Mutiny Within - Synchronicity


Tags: metal, 2013
Best EP's (2012)
EPS:
1. Lowercase Noises - Passage – EP
Genre: Post-Rock / Ambient

2. Ben Howard - The Burgh Island EP
Genre: Folk / Indie Acoustic

3. Night Verses - Out of the Sky
Genre: Post-hardcore

4. I the Mighty - Karma Never Sleeps
Genre: Post-hardcore / Progressive

5. Sithu Aye – Isles
Genre: Technical Metal / Instrumental

6. Mouse on the Keys - Machinic Phylum
Genre: Jazz Fusion

7. Circle of Contempt - Entwine the Threads [EP]
Genre: Technical Metal

8. Carson Henley - 100 Hours
Genre: Soul / R n' B

9. Cinema Sleep - Make Your Way
Genre: Post-hardcore

10. The Echelon Effect – Field Recordings
Genre: Ambient / Post-rock
Tags: 2012 best, EP's,
Tops Albums for 2011
Top 50 Albums:

1 – The Dear Hunter – The Color Spectrum (The Complete Collection)
2 – Florence + the Machine - Ceremonials
3 – TesseracT - One
4 – The Weeknd - Echoes of Silence / House of Balloons / Thursday (in that order)
5 – Machine Head - Unto The Locust
6 – Uneven Structure - Februus
7 – Thursday - No Devoluciσn
8 – Moving Mountains - Waves
9 – Dessa - Castor, The Twin
10 – Transit - Listen & Forgive
11 – Textures - Dualism
12 – Times of Grace - Hymn Of A Broken Man
13 – Scale the Summit - The Collective
14 – Foo Fighters - Wasting Light
15 – Mastodon - The Hunter
16 – Oh, Sleeper - Children of Fire
17 – Portugal. The Man - In the Mountain In the Cloud
18 – Fireworks - Gospel
19 -- Polar Bear Club - Clash Battle Guilt Pride
20 – The Roots - Undun
21 – Thrice - Major/Minor
22 – Coldplay - Mylo Xyloto
23 – Fair to Midland - Arrows & Anchors
24 – Yellowcard - When You're Through Thinking Say Yes
25 – Dead Letter Circus - This Is the Warning (Re-Release in US)
26 – Doomtree – No Kings
27 - The Midway State – Paris or India
28 – City and Colour – Little Hell
29 – The Dangerous Summer - War Paint
30 - Cold War Kids - Mine Is Yours
31 – Hands – Give Me Rest
32 - The Black Keys - El Camino
33 - Blink-182 - Neighborhoods
34 – It Prevails - Stroma
35 - Jeniferever - Silesia
36 - Lydia - Paint it Golden
37 - The Human Abstract - Digital Veil
38 - Yes - Fly From Here
39 - MuteMath - Odd Soul
40 - The Wonder Years - Suburbia I've Given You All and Now I'm Nothing
41 - Sims - Bad Time Zoo
42 - Talib Kweli - Gutter Rainbows
43 - Evaline - Woven Material
44 - Megadeth - TH1RT3EN
45 - Friendly Fires - Pala
46 - Jack's Mannequin - People And Things
47 - Falling Up - Your Sparkling Death Cometh
48 - Blindside - With Shivering Hearts We Wait
49 - Revocation - Chaos of Forms
50 - Explosions in the Sky - Take Care, Take Care, Take Care

Best EP:

Lowercase Noises - Migratory Patterns

-- See my review of the album here:
http://www.absolutepunk.net/showthread.php?t=2470702

Runner up:

Cynic - Carbon-Based Anatomy
Tags: 2011, AOTY
Concerts I've been to
Thought it would be cool to keep an updated listed of the concerts I've been to here[/font][/b][FONT="]

Red = missed / green = dropped off show
06/31/2000 - Metallica / Korn / Kid Rock / Powerman 5000 / System of A Down - Foxboro, MA @ Foxboro Stadium
Summer 2004 - Sum 41 - Orlando, FL @ Hard Rock Cafe
05/30/2004 - [WBCN RIVER RAVE] The Offspring / Story of the year / New Found Glory / P.O.D. / Everlast - Mansfield, MA @ Tweeter Center
06/20/2006 - AFI / Dillinger Escape Plan / Nightmare Of You - Boston, MA @ The Avalon
11/24/2006 - Silverstein / Aiden / It Dies Today / He is Legend - Worcester, MA @ The Palladium
07/13/2007 - Asteria / ForeverInMotion / Carawae / Transit / City Escape (my brother old band) – Revere, MA @ Beachmont VFW
08/09/2007 – [Warped Tour] Killswitch engage / Maylene and the Sons of Disaster / All Time Low / Monty Are I / K-OS / A Static Lullaby Mansfield, MA @ Tweeter Center
01/11/2008 - City and Colour / William Whitmore - Cambridge, MA @ The Middle East
03/21/2008 - [Take Action Tour] The Bled / From First to Last / Everytime I Die / August Burns Red / The Human Abstract - Worcester, MA @ The Palladium
[/b][/font] [FONT="]4/20/2008 – Across Five Aprils / Secret Lives of the Freemasons / Red I Flight / Riendeau – Lowell, MA @ UMASS Lowell Vpac[/font]
[FONT="]12/6/2008 - In Flames / GOJIRA / 36 Crazy Fists /All That Remains - Worcester, MA @ Palladium [/font]
[FONT="]01/23/2009 - We are the In Crowd / Secret Secret Dino Club - New Bedford, MA @ Accu-Billiards[/font]
[FONT="]02/21/2009 - Sara Bareilles - Boston, MA @ The Paradise Rock Club
05/31/2009 - Young Love / Paper Route- Cambridge, MA @ Middle East Upstairs
06/27/2009 - Taking Back Sunday / Anberlin / Envy on the Coast - Boston, MA @ House Of Blues
07/13/2009 - The Audition / The Higher / Closure In Moscow / Runner Runner - Allston, MA @ Harper's Ferry
08/01/2009 - Dredg /As tall as lions / Rx bandits - Boston, MA @ The Paradise Club
11/05/2009 - Mayday Parade / The Academy Is... / Set Your Goals / The Secret Handshake / You Me At Six - Boston, MA @ House of Blues
11/18/2009 - Brand New / GlassJaw / Crime in Stereo - Boston, MA @ House of Blues
02/21/2010 - New Found Glory / Saves The Day / Hellogoodbye / Fireworks - Boston, MA @ House Of Blues)
04/12/2010 - A Day to Remember / Silverstein / August Burns Red / Enter Shikari - Boston, MA @ House Of Blues
[/font]06/25/2011 - The Bouncing Souls / Make Do and Mend / Iron Chic - Cambridge, MA @ The Middle East
09/09/2011 - Incubus / Young the Giant - Mansfield, MA @ Comcast Center
10/20/2011 - Ra Ra Riot - Boston, MA @ The Paradise Club
5/26/2012 - Thrice / Animals as Leaders / O'Brother - Boston, MA @ Royale Night Club
7/20/2012 - Refused/ OFF! - Boston, MA @ HOB
1/13/2013 - Underoath / .Mewithoutyou. / Stray From the Path / LetLive. @ HOB
5/25/2013 - Fun. / Marina and the Diamonds / Portugal. the Man / MS MR / Bad Rabbits (Boston Calling Fest - Day 1) @ City Hall Plaza
5/26/2013 - Young the Giant / Of Monster and Men / Ra Ra Riot (Boston Calling Fest - Day 2) @ City Hall Plaza
Upcoming:


[/font][/b]
Tags: shows, concerts, bands, live
Top 5 Post-Hardcore EPs (w/ mini commentary)
I don't normally blog much, but I just am really getting fed up with the current post-hardcore scene or any heavy scene out today and how generic and formulaic each band is. I used to and still do love post-hardcore. It is just disheartening to hear so many bands sound so similar to each other and slowly ruin this genre.

1. Funeral For A Friend - Seven Ways To Scream Your Name




I remember going into my local Newbury Comics and grabbing this CD. When I got home I put it into my computer and pressed play and then paused it and I remember thinking...shit I got the wrong CD. I really meant to buy "Casually Dressed & Deep In Conversation", but instead hastily grabbed the wrong CD, but I could not have been happier. The guitars have such a raw and hard sound to them which compliment the throaty screams that dominate these tracks. I love how the clean singing and screams blend and mesh into each other. One second could be a clean note that drastically changes at any second during the song. I also love how the guitars play off each other and create some really guitar intros to the songs.

2. Yesterdays Rising - When We Speak, We Breathe




I don't remember where I hear of Yesterdays Rising or this gem of an EP, but I am glad to have it in my possession. One thing I love about this E.P. is the way the first track grabs your attention immediately and pulls you in. Once the guitar sounds followed by the rapid pounding drums on "Our Lucid Dream" you instantly feel an urgency of power and raw heaviness. I just love how this E.P. can sound so heavy and not be filled with breakdowns or chugging guitars. It just contains a lot of passion in the screaming which transitions nicely to clean singing. This is one thing missing from post-hardcore today. A lot bands now have a singer and a screamer which only makes things sound even more formulaic and you cannot hear the singer's passion when he transitions from singing to screaming or vice versa. It's like it is only there out of necessity to fit in with the genre. I also love when Brandon screams over the softer melodic guitar parts and shows true vocal passion no matter what music is playing in the background.

3. Beloved (US) - The Running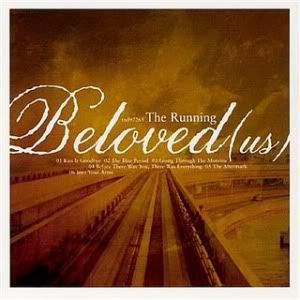 I remember going through my iTunes "Listeners Also Bought" section and finding Beloved(us)'s "Failure on" CD. After loving that CD, it was only natural to get this E.P. One thing I love most about this E.P. is the drum-work not to mention that the drummer provides the screams which is really cool. One thing to take notice is the great palcement of screams in each song. I like how the melodic parts are filled with the clean singing then once the song turns heavy the sceaming vocals come in. Its just really nice to hear a song sound so melodic and beautiful, then build up and turn completely heavy with breakdowns and screaming.

4. Hopesfall - No Wings to Speak Of




I am one of those people that actually really likes newer Hopesfall (post-The Satellite Years) and older Hopesfall. The vocals may have changed and screaming became less prevalent, but one thing remained throughout all of Hopesfall career and that was the ability to create atmosphere in each song. This band or E.P. does not need the use of synth or keyboards to create a certain at atmospheric quality. This definitely took time to get used to because I first started with A-Types and... well... there is barley any singing in this E.P. Once I got over that initail shock you then tend notice how the long screams stretch out with each guitar note which helps add to the atmospheric quality.

5. Secondsmile - I Am Not Romeo, You Are Not Juliet




This is another band I found in the iTunes "Listeners Also Bought" section. I remember listening to clips of their CD "Walk Into The Light And Reach For The Sky" which was a nice Math-Rock CD, but I went back into their discography and found this E.P. The first noticeable thing was the screaming which wasn't really prevalent on their later albums. Additionaly, the guitar work is stellar with fast guitar tapping and great melodic parts. Another great feature is their lyrics. At times this band reminds my of early Thursday. On songs like "This is Your Hometown, and It's Cutting You" it begins with a slow melodic guitars and the then screams repeating the lyrics "Clocks turning backward, boys dressed as men, replace the sky with a silhouette, the day I open my eyes." Also, I cannot help but notice a similar screaming style reminiscent of Funeral For A Friend's Seven Ways To Scream Your Name which makes me love this E.P. even more.
Tags: post-hardcore, E.P.
New Posters
Just purchased some awesome new posters for my room

The Black Keys (This will be hung over the bed)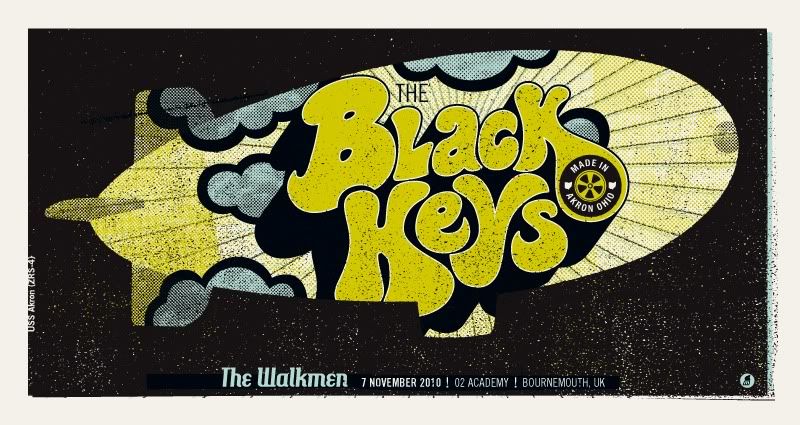 The rest of these will be scattered along my bedroom wall

Spoon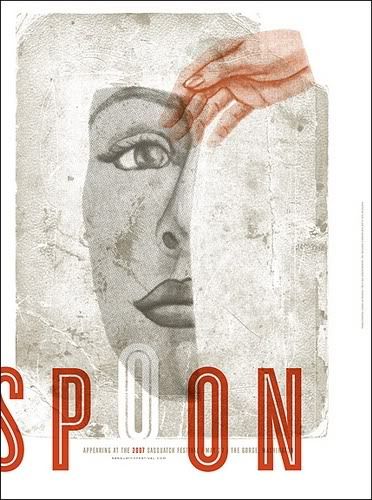 As Tall As Lions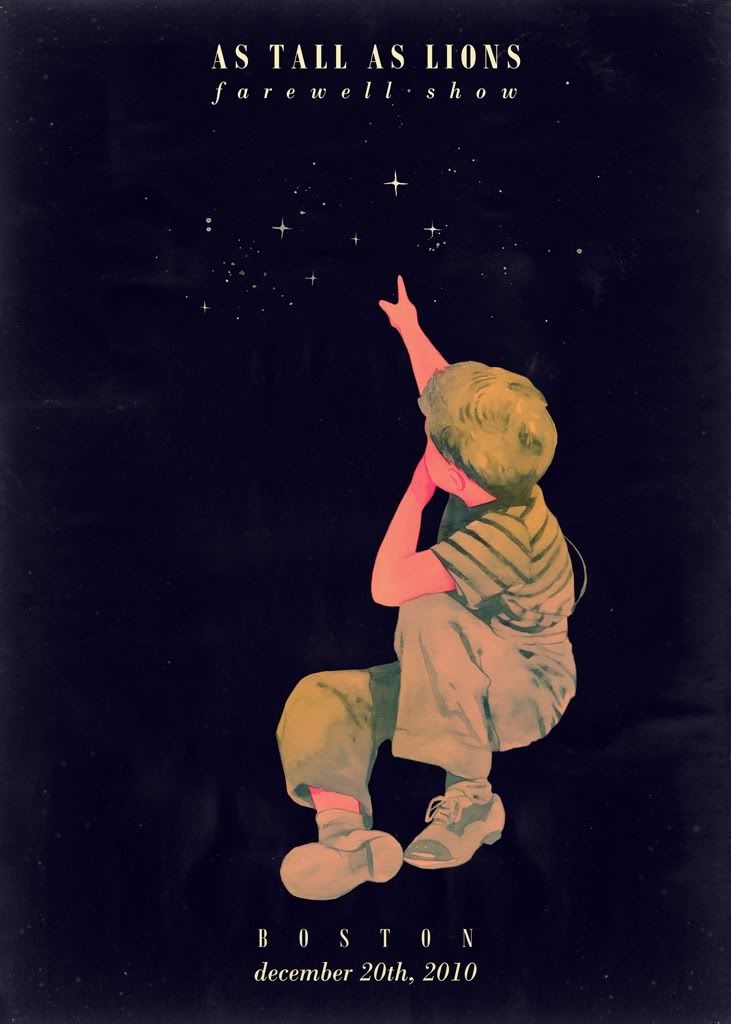 City and Colour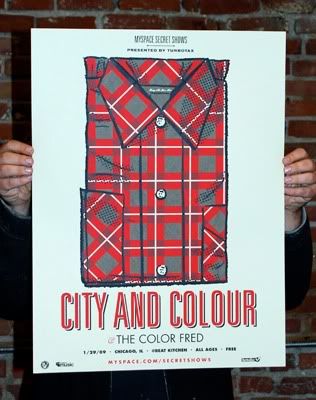 Thrice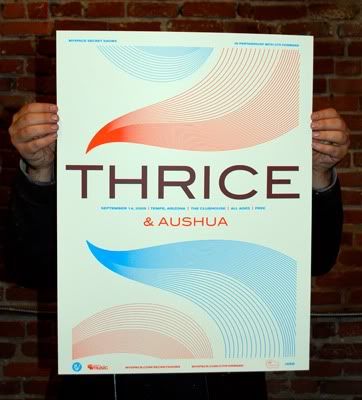 If anyone is interested both these websites have some other pretty cool posters

http://postercabaret.com/index.aspx

http://www.vahallastudios.com/store/group/posters/
Tags: posters, The Black Keys, Spoon, City and colour, Thrice, As tall as lions
Top Albums for 2010
Top 20:

1. Mumford & Sons - Sigh No More
2. The Black Keys - Brothers
3. PM Today - In Medias Res
4. Cee Lo Green - The Lady Killer
5. Deftones - Diamond Eyes
6. The Reign of Kindo - This Is What Happens
7. The Wonder Years - The Upsides
8. Dark Tranquillity - We Are The Void
9. As I Lay Dying - The Powerless Rise
10. God Is An Astronaut - Age Of The Fifth Sun
11. Ivoryline - Vessels
12. The Morning Of - The Way I Fell In
13. Underoath - Ψ (Disambiguation)
14. Letlive - Fake History
15. Andrew Belle - The Ladder
16. Man Overboard - Real Talk
17. The Bled - Heat Fetish
18. Neon Trees - Habits
19. Soilwork - The Panic Broadcast
20. Bruno Mars - Doo-Wops & Hooligans

---------------------------------------------------------------
Honorable mentions:

21. The Sword - Warp Riders
22. K-OS - Yes!
23. Norma Jean - Meridional
24. Ra Ra Riot - The Orchard
25. Circa Survive - Blue Sky Noise
26. The Roots - How I Got Over
27. Lowercase Noises - Carry Us All Away
28. Chiodos - Illuminaudio
29. The Republic of Wolves - Varuna
30. Dessa - A Badly Broken Code