| | | | |
| --- | --- | --- | --- |
| 's Blog | | | | |
HandsomeJake's Blog

Since last we met, 3 releases and a distro addition.
Seizure Man presents 2 albums that came out in December...

VISIT THE WEBSTORE

Our Sunday Affairs - Cave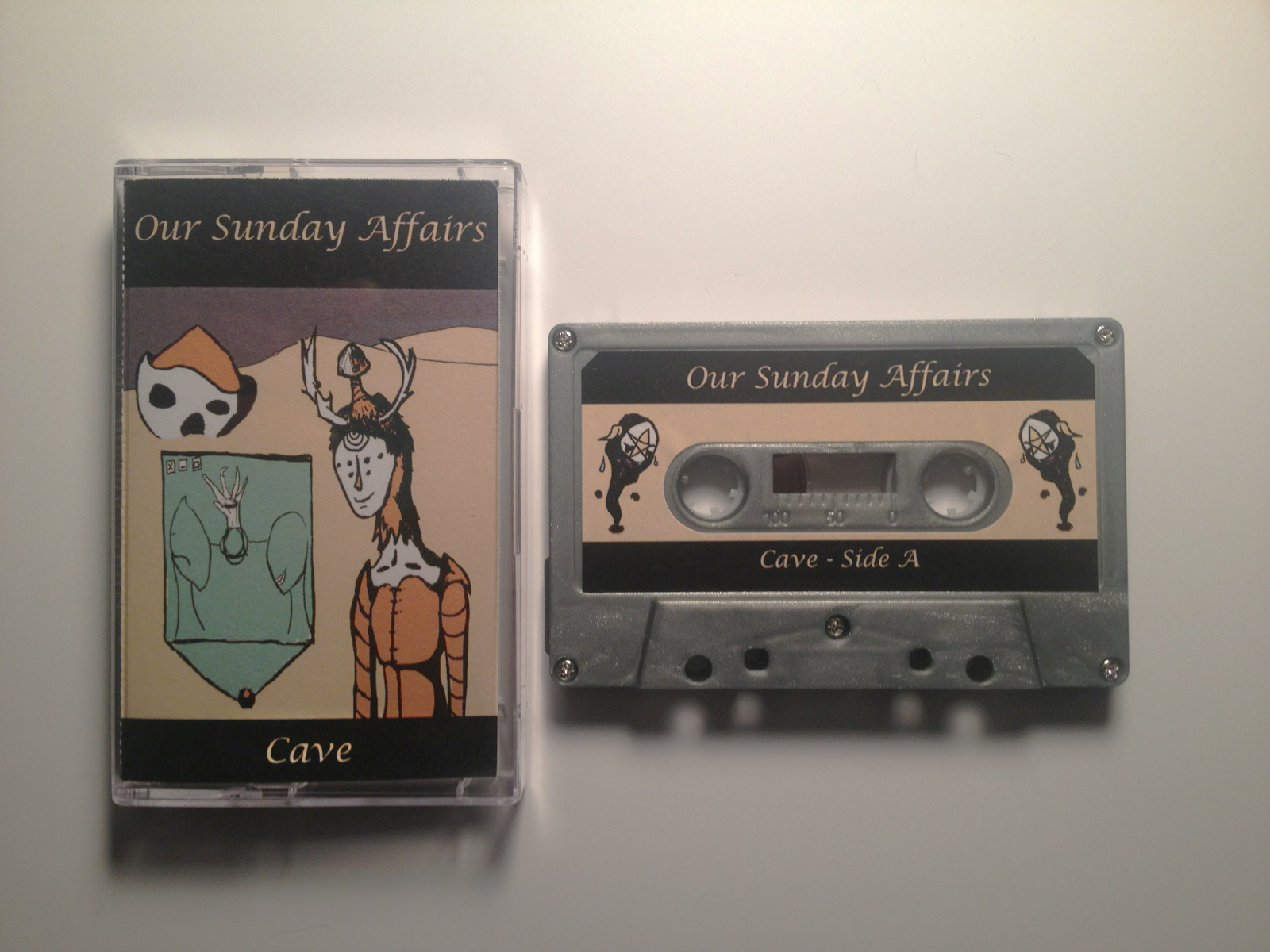 ]

Being Our Sunday Affairs' final album, the solemn sounds that inhabit this record are more than fitting-they're perfect. Experimenting with a spaced out song writing style, OSA narrates an apocalyptic tale starring everyone's new favorite protagonist, Cave.
A friend once told me, "Concept albums are kind of like themed birthday parties: unnecessary and usually embarrassing." I know for a fact, though, that this friend never went to a themed birthday party where everyone was dressed up like characters from Neon Genesis Evangelion.

Butterbirds -Sweet Little Honey Nothin'



Butterbirds plays reverb drenched, twinkly, and highly rhythmic alt-country tunes in the city of Pittsburgh. Dreamlike lyrics sung by consistent male/female harmonies narrate their folky jams beautifully, and pay tribute to song stylings ranging from honky-tonk jams to crooning ballads.

You're a friend, friend.


Crash City - S/T EP



Blending pop punk, indie, and rock and roll into a well polished song thatís also interesting is not easy, but these guys sure make it seem that way. Experimenting with odd time signatures, while retaining a vibe that can naturally handle a classic rock guitar solo (wah pedal and all) is nothing to be snubbed.

AND A DISTRO ADDITION!

Things Fall Apart/Light Black/Vowel/City of Ifa - 4-way Split Cassette



4 of the modern screamo's most talented bands are cram-packed into one intensely good cassette. Each band contributes two songs, and leaves you wanting more.

VISIT OUR WEBSTORE!
Tags: things fall apart, our sunday affairs, butterbirds, city of ifa, vowl, light black, tape
Unraveler - "I Will Ferment" and "A Worm in the Dirt" double
Seizure Man presents...

Unraveler - I Will Ferment & A Worm in the Dirt double EP cassette release




2 EPs for the price of one!

Unraveler is the solo acoustic project of Dakota Bahney. Sonically minimal and lyrically complex, Dakota weaves their personal experience into audial tapestries.

Eh, Iím getting wordy. Itís acoustic sad jams, yinz.

SM003

Edition of 50

Click here to purchase this at our webstore.

---

We also have 3 new tapes in our distro from graves. and Ken Burns.

graves. - We Could Stand Here. Silent and Still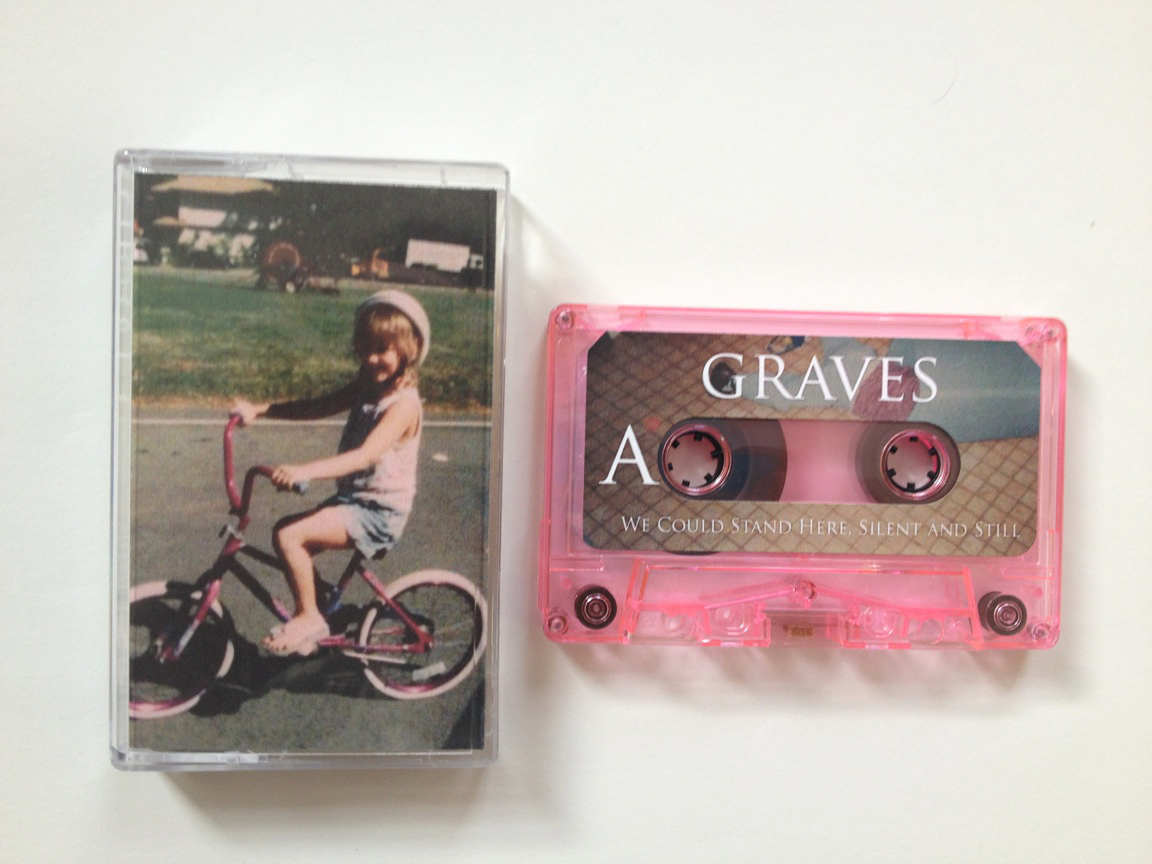 graves. - Two Months Here
Ken Burns - S/T EP
Tags: unraveler, ken burns, graves, cassettes, tapes, cassette, EP, punk, screamo, queer, punk, trans
Seizure Man is open for business (cassette tapes)
My new label Seizure Man just released 2 tapes, and has 2 more tapes in its distro section. You can listen to our releases on bandcamp.

Visit our webstore
RELEASES



DISTRO
Tags: edhochuli, ronnie, dobbs, gnarwhal, wounded, knee, air, hockey, cassette, tape, punk
Ronnie Dobbs releases "Everyone is Not Attractive" on cassette

Ronnie Dobbs has put its debut EP "Everyone is Not Attractive" on cassette via Seizure Man.

You can listen to the album on Bandcamp, as well.
Tags: ronnie, dobbs, indie, oobie, pittsburgh, pennsylvania, math rock, pop punk, emo, punk