| | | | |
| --- | --- | --- | --- |
| 's Blog | | | | |
You Never Heard of a Mind as Perverted as Mine

A More Belated EOTY List Than Usual
No excuses, now that it's not even January anymore. Ugh, here it is.

Best Dang Ol' Albums of 2014

30. The Copyrights - Report
29. Forever Came Calling - What Matters Most
28. D'Angelo & the Vanguard - Black Messiah
27. The Hold Steady - Teeth Dreams
26. Candy Hearts - All The Ways You Let Me Down
25. Bad Suns - Language and Perspective
24. From Indian Lakes - Absent Sounds
23. Rx Bandits - Gemini, Her Majesty
22. Code Orange - I Am King
21. Run The Jewels - Run The Jewels 2
20. Chromeo - White Women
19. Every Time I Die - From Parts Unknown
18. Tokyo Police Club - Forcefield
17. Damien Rice - My Favourite Faded Fantasy
16. The Hotelier - Home Like Noplace Is There
15. Vacationer - Relief
14. Hostage Calm - Die On Stage
13. The Menzingers - Rented World
12. Ryan Adams - Ryan Adams
11. Counting Crows - Somewhere Under Wonderland
10. Noah Gundersen - Ledges
9. The Menzingers - Rented World
8. Yellowcard Ė Lift a Sail
7. Andrew McMahon In The Wilderness - Andrew McMahon In The Wilderness
6. I Am The Avalanche - Wolverines
5. Flying Lotus - Youíre Dead!
4. Angel Olsen - Burn Your Fire For No Witness
3. Pianos Become the Teeth - Keep You
2. The War On Drugs - Lost In The Dream
1. Copeland - Ixora



When I saw Copeland four and half years ago, I had made peace with the fact that this was the last time I would see them again, or hear anything new from them. Iíd safely assume you know the rest: everyone already knows Iíve been proven wrong, and how great this is, and now we all the album that came from this glorious reunion. That new chapter for Copeland bears some of their finest work yet, and possibly their opus, if they donít blossom even more. Considering that I only had the album for six weeks before 2014 ended, and all the other top notch stuff I just listed here, I would have to get wonderfully lost in this album each time I listen to it. Frankly, Iíd make that case thatís whatís been happening. Also, Erase is an easy SOTY.



Near Misses

Against Me! - Transgender Dysphoria Blues
Augustana - Life Imitating Life
Bayside - Cult
Big K.R.I.T. - Cadillactica
Charlie Simpson - Long Road Home
Chumped - Teenage Retirement
Coldplay - Ghost Stories
Freddie Gibbs & Madlib - PiŮata
Future - Honest
The Holy Mess - Comfort in the Discord
J. Cole - 2014 Forest Hills Drive
Jack White - Lazaretto
Jason Mraz - Yes!
Junior Battles - Rally
Lagwagon - Hang
The Lawrence Arms - Metropole
The Madden Brothers - Greetings From California
Mary J. Blige - The London Sessions
Nothing - Guilty of Everything
Pallbearer - Foundations of Burden
PartyNextDoor Ė PartyNextDoor Two
PRhyme - PRhyme
Pup - Pup
The Roots - ÖAnd Then You Shoot Your Cousin
Such Gold - The New Sidewalk
Tigers Jaw - Charmer
U2 - Songs of Innocence
Wakey!Wakey! - Salvation
Weezer - Everything Will Be Alright In The End
YG - My Krazy Life

Best EPs of 2014

Allison Weiss - Remember When
Four Year Strong - Go Down In History
Hailey It Happens - Under the Brilliant Lights
Shad - Boarding Pass
Vince Staples - Hell Can Wait



No order, besides alphabetical. Vince Staples is the favorite out of these if you're curious however.



Most Disappointing Albums of 2014

5. Dikembe - Mediumship
4. The Gaslight Anthem Ė Get Hurt
3. Bleachers - Strange Desires
2. Anberlin - Lowborn
1. Foo Fighters - Sonic Highways

Biggest Pleasant Surprises of 2014

Damien Rice - My Favourite Faded Fantasy



An artist whose past albums I couldnít get into for whatever reason (Iím a robot, perhaps?) put out something that I adored most of. Maybe Iíll dig back into O and 9 sooner than laterÖ



Hunter Hayes - Storyline



Pretty much solely listed here because I donít totally hate this damn thing.



The Madden Brothers - Greetings From California



I've had my gripes with these twins, but this is a solid album and many people who arenít seeing it as such are only doing so because of their name. Yep.



Mary J. Blige - The London Sessions


Not fond of a ton of R&B (MJB, least of all), so I wouldnít have put money on being too fond of an artist I've never been able to vouch for. Otherwise, no real special reason for why it's listed here.



PRhyme - PRhyme



In terms of rap album in í14, there werenít a lot of high cards in the deck. But an album from Slaughterhouseís finest member linking up with Premo? Sold. Royce went over nine beats from one of hip-hopís best producers taking the to incredible heights.




In Defense Of...

Angels & Airwaves - The Dream Walker



Really bad timing for me to defend this album considering that, well you probably know. But yeah, this is their first good album since WDNTW. But thatís not enough for some of you, eh? Some things refuse to change.



Coldplay - Ghost Stories



To be fair, If I make a category like this each year, Coldplay would make the grade each time they put an album out. I mean, some people are STILL calling them lame/boring/U2-wannabees in the post-Coldplay era? Inbreds.



New Found Glory - Resurrection



Thereís a couple throwaways on here, but itís far from a bad one. Doesnít shake anything up, but if theyíre not gonna budge from their signature pop-punk, theyíre at least doing it decently right. Can't say I see that lasting too long, though.



Transit - Joyride



Eh, itís okay. Donít see it being scorned like it was if they didnít already make great, beloved albums like KTTY and L&F. Or if Joe Boynton (and producer Gary Cioffi) hadn't acted a fool on separate occasions.



U2 - Songs of Innocence



Oh man. The hate for this was embarrassing. For god's sake, people treated this album like it was LITERALLY FUCKING MALWARE. And itís not even bad U2 like Pop or R&H. I mean, if this is ďterrible even by latter day U2 standardsĒ, maybe the last fourteenish years of this band is a lot better than we were giving it credit for, no?



Best TV Shows of 2014



Allow me to clarify a couple things first.

- Yeah, I watch entirely too much television. Most of which is on primetime anyway. And a lot of other's are a mere eight episodes long or were marathonned. Save your judgment.
- Don't think that anything listed below, say, the #10 spot wasn't something I found to be completely great. This is a rather big list for TV, so anything as "low" as eight or fourteen is still no less than very good in my book.
-So, what? I can either have a life OR watch a lot of TV? One or the other? Can't do both? Got it.



1. Louie - Season 4
2. Hannibal - Season 2
3. Nathan For You - Season 2
4. Mad Men - Season 7A
5. Silicon Valley - Season 1
6. Homeland - Season 4
7. Brooklyn Nine-Nine - Season 1
8. Parks and Recreation - Season 6
9. Wilfred - Season 4
10. Community - Season 5
11. Orange Is The New Black - Season 2
12. South Park - Season 18
13. Girls - Season 3
14. Archer - Season 5
15. Rick & Morty - Season 1
16. Parenthood - Season 5
17. How I Met Your Mother - Season 9
18. New Girl - Season 3
19. Regular Show - Season 5
20. Modern Family - Season 5

To-Watch List

Adventure Time
Bobís Burgers
Empire
Fargo
House of Cards
Jane The Virgin
Rectify
Transparent
Veep
Whateverís on Comedy Central that hasnít been mentioned anywhere here.

Best Movies of 2014 That Aren't Boyhood

1. Whiplash
2. The Grand Budapest Hotel
3. Frank
4. Neighbors
5. Starred Up
6. Guardians of the Galaxy
7. Obvious Child
8. The Lego Movie
9. 22 Jump Street
10. Captain America: The Winter Soldier
11. Big Hero 6
12. The Interview
13. The Raid 2
14. Gone Girl
15. Top Five
16. Let's Be Cops
17. Listen Up Philip
18. Horrible Bosses 2
19. Joe
20. X-Men: Days of Future Past

Rather lame list, if we're being honest. Not that any of these movies are bad (though I'm sure a lot of you will think that #12 and #18 are), but just a rather generic Best Movies list with practically nothing setting it apart from the 134,035,729,721 ones just like it.

But for real, fuck being "controversial".

Most Anticipated Albums of 2015 (Most Likely Forgetting like 40 Others)

The 1975
Alabama Shakes
All Time Low - Future Hearts
Brandon Flowers
Blink-182
Butch Walker Ė Afraid of Ghosts
Chance The Rapper
Coldplay - A Head Full of Dreams
The Damnwells
Danny Brown
Dawes
Deftones
Drake Ė Views From The 6
Frank Ocean
Fun.
John Mayer
Kanye West
Kendrick Lamar
Make Do and Mend - Donít Be Long
Mew - +-
Miguel
Motion City Soundtrack
Nas
Noel Gallagherís High Flying Birds - Chasing Yesterday
Pusha-T - King Push
Radiohead
Regina Spektor
River City Extension - Deliverance
Title Fight - Hyperview
Vince Staples - Summertime

And that's it.
Yikes.
Thumbed through this old thing, and came across this entry. Think I remember being really, really happy I was on board. Damn.

Never say not a lot can change in a few years. Haha.
EOTY List 2013: Now Worth 40% Less of the Wait!
Yeah, once again, I took my time here on what is now a cliched, played out, self-indulgent, overdone end of the year list. No excuses, no huge intro, here it is, 3-4 weeks after everyone else's: all the gushing overviews under the guise of great writeups! Well, some of it's good, right?

Top 30 Albums

30. Arctic Monkeys - AM
29. City & Colour - The Hurry & The Harm
28. The Republic of Wolves - No Matter How Narrow
27. Less Than Jake - See The Light
26. Saves The Day - Saves The Day
25. Sara Bareilles - The Blessed Unrest
24. Pusha T - My Name Is My Name
23. John Legend - Love In The Future
22. Iron Chic - The Constant One
21. Balance & Composure - The Things We Think We're Missing

20. The Head & The Heart - Letís Be Still
19. The Swellers - The Light Under Closed Doors
18. The 1975 - The 1975
17. Civil Wars - Civil Wars
16. The National - Trouble Will Find Me
15. Fall Out Boy - Save Rock & Roll
14. Off With Their Heads - Home
13. Alkaline Trio - My Shame Is True
12. Red City Radio - Titles
11. Laura Stevenson - Wheel

10. A Wilhelm Scream - Partycrasher




So, Iím not only a bit of a latecomer to this album, but a huge one to A Wilhelm Scream. Regardless, this album is relentlessly awesome and makes me mad I didnít click with Ruiner or Career Suicide sooner. Way too much fun is had with Partycrasher.

9. Josh Ritter - The Beast in Its Tracks




Hereís a record I wish more people were talking about, as Iíve seen very little praise after a couple of months after it was released. Few albums this I heard year were as emotionally naked as The Beast in Its Tracks. In light of numerous ups and downs in the past few years (mostly his first marriage crumbling down), Josh Ritter released a captivating listen that both expresses and evokes a myriad of emotions he contended with and never looked back. Joy To You Baby on its own makes this album a Top 10 candidate.

8. Kevin Devine & The Goddamn Band - Bubblegum




Frankly, I predicted Iíd prefer Bulldozer more after hearing For Eugene, as well as more details about that album that seemed to be more up my alley. While that albumís no slouch (great, even), Bubblegum took the cake, if just for that itís probably the most piercing thing heís put out. The unbridled energy throughout these songs proved pivotal in making this his second best, behind Brotherís Blood. Sure, putting out great albums full of heartfelt candor pretty much comes easy to Kevin Devine, but itís still incredible Bubblegum manages to come close to being his best work in a catalog thatís stellar as it was. And bold prediction: this will become my favorite thing Jesse Lacey has his name attached to.

7. The Flatliners - Dead Language




Like AWS, The Flatliners are another punk band Iím still technically a novice to, but whose latest effort I still managed to fully embrace. At any rate, after a couple of spins, Dead Language just wouldnít let go and soon became a mainstay for the past few months. It isnít normal for a punk album to get me listening multiple times a day during some of the more freezing weather, but The Flatliners made it look easy with this one.

6. Moving Mountains - Moving Mountains




MovMouís self-titled is fascinatingly delicate effort that still contains plenty of flourishes and atmospheres that take its songs to breathtaking levels. In fact, itís more than likely their best moment, as others have concluded. Nevertheless, if the band is truly ending it after this album (are they really? Itís not just a hiatus?), then they at least bowed out at their pinnacle. Just sucks that I didnít see them when they were in Allston last November.

5. John Mayer Ė Paradise Valley




If pretty much any and all of John Mayerís other contemporaries put out an album of this caliber, it wouldíve been their magnum opus. But since itís his name on it, itís the worst thing heís put out since 2001. While Paradise Valley may not be his crown jewel, itís still a gem all its own. With little to no hesitation off the fumes of 2012ís Born & Raised, Johnís still taking further steps from what was his comfort zone, yet he couldnít sound any more at home in this folkier setting. Hell, even a duet with Katy Perry canít break the spell this album has on me.

4. Night Beds Ė Country Sleep




I was unsure of this album at first, even when it evidently leaked well before it was supposed to drop. Many comparisons Ė and references to influences Ė were made to bands I canít get into at all, mostly My Morning Jacket. But I got over that in April-ish, and even then, it was a bit of a slow burn. But I became totally enamored with it after a while, pretty much feeling everything Iíve heard. Something I kinda wish more artists would do nowadays to the extent Winston Yellen has.

3. Justin Timberlake - The 20/20 Experience




Isnít it great when one of your favorite records of the year is also its bestseller? Like Adele two years prior, the year 2013 was basically synonymous with Justin Timberlake, and itís entirely thanks to this ambitious record. With the majority of the albumís 10 songs being clocking over as many as seven or eight minutes, itís incredible that the only minute wasted was the one JT isnít singing. A career highlight for one of pop musicís most respected artists, this is the kind of engrossing album that elicits others saying (albeit wildly inaccurately) ďThis is what popular music SHOULD be.Ē Also, screw the Grammys for denying him a nominee for Album of the Year when his last two records were up for those same honors.

2. Jimmy Eat World - Damage




Damage could very well be the greatest Jimmy Eat World album since, well, the greatest Jimmy Eat World album, Futures. Given how Invented was my AOTY last time they released an album, and more people coming out the woodwork calling Chase This Light their favorite after several years, I get how this is a bold claim. But Iím not fazed, seeing as I accept that theyíre not making a ton of glossy rockers anymore. The rawer, subtler, and more restrained feel of Damage gives rise to some of most wistful and core-cutting lyrics Jim Adkins has written. JEW continue to grow on this album, and thereís gotta be plenty of listeners understandably feeling like theyíre growing alongside them, too.

1. Dawes - Stories Donít End




If any album is gonna take the number one spot from a potential Top 3 album from one of my favorite bands of all eternity, then you know itís gonna be excellent. Got into Dawes a year before last fall, yet as much as I loved their first two records, I donít think I played a single track from either since my first spin of this. You know people say they always find something new to love about an album? Well, in that regard, Stories Donít End lives up to its name as I keep taking a multitude of great things from it every time I listen to even one song, whether itís playing the album in full or hearing Just Beneath the Surface reprise on (ahem) Parenthood. Speaking of which, the nearest thing I have to a problem with the album is that Side Effects is a weird song to end on, yet it segues seamlessly into the JBTS reprise that it barely matters. Otherwise, itís a completely enrapturing record.


Honorable Mentions

AFI - Burials
Aaron Sprinkle - Water & Guns
Arcade Fire - Reflektor
Banquets - Banquets
Big Sean - Hall of Fame
Billie Joe Armstrong & Norah Jones - Foreverly
Broadway Calls - Comfort/Distraction
Cartel - Collider
Childish Gambino - Because the Internet
Daft Punk - Random Access Memories
Drake - Nothing Was the Same
Eisley - Currents
Hanson - Anthem
How to Destroy Angels - Welcome Oblivion
Iron & Wine - Ghost on Ghost
Janelle Monae - The Electric Lady
J. Cole - Born Sinner
Justin Timberlake - The 20/20 Experience Pt. 2 of 2
Kanye West - Yeezus
Kevin Devine - Bulldozer
Mayer Hawthorne - Where Does This Door Go?
Nine Inch Nails - Hesitation Marks
Paramore - Paramore
Panic! at the Disco - Too Weird To Live, Too Rare To Die!
Pearl Jam - Lightning Bolt
Queens Of The Stone Age - Like Clockwork
The Reign of Kindo - Play With Fire
Rival Schools - Found
She & Him - Volume 3
The Wonder Years - The Greatest Generation


Really, thereís a good chance that a number of the albums listed here are overall objectively better albums than the bulk of what made my Top 30. Thatís kind of what sucks about there being so much music with a limited amount of time to hear everything you want. You might not be able to hear all these great albums out that were released in 2013 (or any year), and you definitely wonít manage to spend all the time you need to thoroughly take in everything in ALL of these records by yearís end. Your fucking EOTY lists are ruining music!

Best EPs of 2013

10. Cary Brothers Ė Let Me Be
9. Fall Out Boy Ė PAX AM Days
8. Iron Chic Ė Spooky Action
7. Sleeping At Last Ė Atlas: Darkness
6. Dads Ė Pretty Good
5. Infinity Crush Ė When Weíre Snow
4. Title Fight Ė Spring Songs
3. Butch Walker Ė Peachtree Battle
2. Andrew McMahon Ė The Pop Underground
1. Shane Henderson and the Future Perfect Ė Control

Most Disappointing Albums of 2013

5. Kings of Leon Ė Mechanical Bull
4. Phoenix Ė Bankrupt!
3. Polar Bear Club Ė Death Chorus
2. Wale Ė The Gifted
1. Conditions Ė Full of War

To be honest, about 75% of why I'm let down with these five albums specifically has to do with how great their predecessors are. Death Chorus and The Gifted are the only two I even dislike.

In Defense of...

2. Jay-Z Ė Magna CartaÖ Holy Grail
1. Eminem Ė The Marshall Mathers LP 2

I wouldnít go quite as far as to establish either of these as ďgreatĒ, but both got a helluva lot more shit than they deserve. Iíll start with Jay: While this is easily, EASILY one of his weaker albums, I still find some minor segments in plenty of tracks that I like. While heís pretty ehh on the mic here and there with only a few bright spots, the beats here are crazy good. I virtually had half a mind to buy an instrumental version of MCHG were they being sold. Also, even at its worst, I never feel like anythingís a legitimate chore to listen to, like SOME of his post-retirement material. Iíd likely take the worst songs on here over On to the Next One or Reminder ten times out of ten.

Eminem arguably has it worse because, really, did MMLP2 have a decent chance at being judged fairly? Dude also misfires with this album, but the way Iíve seen people talk about it, youíd think this was the shittiest rap album they've heard in years (opposite reaction to what I've seen others have, however long it lasted, when Recovery dropped). Thereís about half a dozen songs that, while they donít make MMLP2 worth the price of admission, are enough to save it from the depths of utter horseshit. Or it would, if the rest of the album was complete trash. Aside from Berzerk, thereís only a couple songs Iíd rationally say are painfully bad, the other throwaways are bland, or underwhelming, or just lacks some of the right pieces to make everything work.

MMLP2 isnít the strongest album, but I donít in good faith buy that anyone whoís well-versed in the genre went into this album with an open mind, only to thoroughly despise the whole thing and concede that itís a failed abortion pretty much from front to back. Play Bad Guy or Headlights (yeah, two best songs, no care) and if you tell me either of those songs are terrible, you can check your ears at the door.

My Top 10 of 2012
10. Stars - The North
9. Murder By Death - Bitter Drink, Bitter Moon
8. The Rocketboys - Build Anyway
7. Alabama Shakes - Boys & Girls
6. The Menzingers - On The Impossible Past
5. Nas - Life is Good
4. Nada Surf - The Stars Are Indifferent to Astronomy
3. Title Fight - Shed
2. Yellowcard - Southern Air
1. John Mayer - Born & Raised

2012 list slipped by me, so I figure what the hell. No energy to re-rate anything here, but I do know that John Mayer would stay right at the top. Still one of the best albums I heard in years.

Best Live Album

New Found Glory Ė Kill It Live

I get why some people arenít into live albums, as they arenít really ďexperiencingĒ (yeah, I hate that wording, too) the show with it. But god damn if NFG donít give you the next best thing with Kill It Live. And as an extra treat, the three bonus studio tracks are all great, so I got more new songs I loved from this than I did from Radiosurgery. Funny how that works.

Best Band of 2013

Boston Red Sox

Most Anticipated Albums of 2014

All Time Low
Anberlin
Banner Pilot
Bayside Ė Cult
Blink-182
Candy Hearts
Charlie Simpson
Chromeo Ė White Women
Coldplay
Common
The Damnwells
Death Cab For Cutie
Every Time I Die
Foo Fighters
Fake Problems
fun.
The Gaslight Anthem
The Hold Steady - Teeth Dreams
I Am The Avalanche - Wolverines
Kanye West
Make Do and Mend
The Menzingers
The Morning Of
Motion City Soundtrack
Nas
New Found Glory
Pianos Become The Teeth
Pusha-T/Clipse
Schoolboy Q - Oxymoron
The Sidekicks
U2
Yellowcard

Social Networking

Twitter/FB

Self explanatory. Also, if you're already following me or friends with me on facebook, I just made it a little easier to rid me from your life, so have at it, if you so desire.




Yeah, that should do it.
Tags:
I suck!
Poking My Head Out
Surprised (well, not quite) with how little I've posted on AP or even used the site in comparison to a couple years back. Has life really gotten that much better? Hahaha.

Looks like not many others still blog on here, either. Oh.
Tags:
blog-worthy?
Fuck, I love this show.
And its insanely detail-oriented fans. Well, when they're not dry-humping the ground Harmon walks on.


Tags:
Community
Mid-Year list 2012, because, sure, why not?
Top 10:

1. John Mayer - Born & Raised
2. The Menzingers - On the Impossible Past
3. Nada Surf - The Stars are Indifferent to Astronomy
4. The Rocketboys - Build Anyway
5. River City Extension - Don't Let the Sun Go Down on Your Anger
6. Motion City Soundtrack - Go (fuck the hate this got)
7. Regina Spektor - What We Saw From the Cheap Seats
8. fun. - Some Nights (yeah, me too)
9. Keane - Strangeland
10. The All-American Rejects - Kids in the Street

HM:

Bruce Springsteen - Wrecking Ball
Craig Finn - Clear Heart Full Eyes
Every Time I Die - Ex-Lives
Foxy Shazam - The Church of Rock & Roll
mewithoutYou - Ten Stories

Still to Come:

Anberlin - Vital
Anchor & Braille - The Quiet Life
Band of Horses - TBA
Big Boi - Vicious Lies & Dangerous Rumors
Circa Survive - Violent Waves
Conditions - TBA
Deftones - TBA
Frank Ocean - Channel Orange
The Gaslight Anthem - Handwritten
Green Day - °Uno!
Green Day - °Dos!
Nas - Life is Good
The Reign of Kindo - TBA
Titus Andronicus - TBA
Yellowcard - Southern Air

...amongst numerous others.


Common Sense Right Here
Copied from someone else's facebook status.



Quote:

Only saying and/or thinking good things about someone after their death is a NORMAL HEALTHY RESPONSE. It's actually a tool our brains use to keep us from feeling guilty about something we had no power over. We need that. Every time a celebrity dies some of you care and some of you don't. That's fine, but some of you feel the need to bash the people who do care. Stop it. Sometimes people need to mourn even if they didn't know someone. Judging people in mourning is ugly. If you don't understand, post an unrelated meme or statement about how your day went. Right now I think it's Mufasa explaining your hometown region or college campus to Simba.


So, yeah. You should probably think of that next time you want to give someone else shit for "bandwagoning" on paying respect to someone (a celebrity, namely) who died.
My EOTY List For 2011... During 2012. Whoops!
Sorry this took me a moment more than the rest of you. Finals, friends, family, yeah yeah no excuse. Guess I should post this anyway so that it'll have been for something, haha. I mean, this has to be the only time my blog goes even somewhat in depth. Hope everybody has a fantastic 2012. Oh, and you're more than welcome to friend or follow me. I'm not that fascinating, but... go nuts!

Officially getting the EOTY list over with in T-Minus... NOW!

Let's Pretend This Isn't Unnecessarily Long: The Top 50 of 2011

50. Weaver at the Loom - Before Then, Was Now
49. All Get Out - The Season
48. Chuck Ragan - Covering Ground
47. Radiohead - The King of Limbs
46. This Love - At War
45. The Wonder Years - Suburbia I've Given You All And Now I'm Nothing
44. Thursday - No Devolucion
43. Deas Vail - Deas Vail
42. Dan Andriano in the Emergency Room - Hurricane Season
41. Florence & The Machine - Ceremonials

40. Wale - Ambition
39. The Horrible Crowes - Elsie
38. The Decemberists - The King is Dead
37. Mark Rose - Wonderful Trouble
36. Augustana - Augustana
35. Jonathan Jones - Community Group
34. Terius Nash - 1977
33. R.E.M. - Collapse Into Now
32. Marianas Trench - Ever After
31. Laura Stevenson & The Cans - Sit Resist

30. J. Cole - Cole World: The Sideline Story
29. Title Fight - Shed
28. I Am the Avalanche - Avalanche United
27. Candy Hearts - Everything's Amazing & Nobody's Happy
26. Kevin Devine - Between the Concrete & Clouds
25. Ryan Adams - Ashes & Fire
24. Bomb the Music Industry! - Vacation
23. Thrice - Major/Minor
22. The Civil Wars - Barton Hollow
21. Red City Radio - The Dangers of Standing Still

20. Jack's Mannequin - People & Things
19. Drake - Take Care
18. Banner Pilot - Heart Beats Pacific
17. Charlie Simpson - Young Pilgrim
16. Death Cab For Cutie - Codes & Keys
15. Bayside - Killing Time
14. Moving Mountains - Waves
13. Polar Bear Club - Clash Battle Guilt Pride
12. Transit - Listen and Forgive
11. Yellowcard - When You're Through Thinking, Say Yes

10. Iron & Wine - Kiss Each Other Clean


9. Coldplay - Mylo Xyloto

8. Eisley - The Valley
7. blink-182 - Neighborhoods
6. The Damnwells - No One Listens to the Band Anymore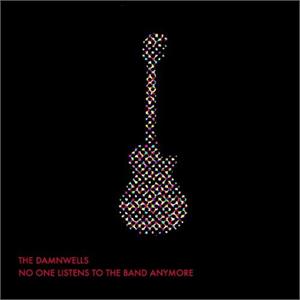 5. Pianos Become the Teeth - The Lack Long After


4. Noel Gallagher's High Flying Birds - Noel Gallagher's High Flying Birds
3. Saves The Day - Daybreak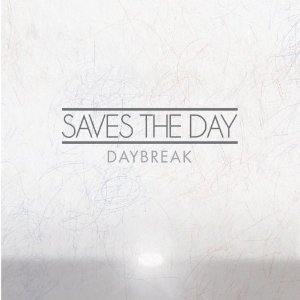 2. Foo Fighters - Wasting Light
1. City & Colour - Little Hell






Honorable Mentions : They Were Close. Maybe TOO Close

Adele - 21
Angels & Airwaves - Love Part II
Architecture in Helsinki - Moment Bends
Butch Walker and the Black Widows - The Spade
Childish Gambino - Camp
Cold War Kids - Mine is Yours
Common - The Dreamer/The Believer
The Dangerous Summer - War Paint
Destroy Rebuild Until God Shows - D.R.U.G.S.
Drive-By Truckers - Go-Go Boots
Face to Face - Laugh Now, Laugh Later
Fountains of Wayne - Sky Full of Holes
Frank Turner - England, Keep My Bones
Funeral for a Friend - Welcome Home Armageddon
Gavin DeGraw - Sweeter
The Get Up Kids - There Are Rules
Hailey, It Happens - Aurora
The Hotel Year - It Never Goes Out
Incubus - If Not Now, When?
Jeremy Larson - They Reappear
Joyce Manor - Joyce Manor
Kendrick Lamar - Section.80
Living With Lions - Holy Shit
Man Overboard - Man Overboard
Manchester Orchestra - Simple Math
Maniac - Mania
MUTEMATH - Odd Soul
O'Brother - Garden Window
Okkervil River - I Am Very Far
Owen - Ghost Town
Patrick Stump - Soul Punk
The Pains of Being Pure at Heart - Belong
Raekwon - Shaolin vs. Wu-Tang
Red Hot Chili Peppers - I'm With You
The Roots - Undun
Royce Da 5'9" - Success is Certain
Sleeping With Sirens - Let's Cheers to This
The Sounds - Something to Die For
Spraynard - Funtitled
States - Room to Run
The Strokes - Angles
The Swellers - Good For Me
Talib Kweli - Gutter Rainbows
Theophilus London - Timez Are Weird These Days
This is Hell - Black Mass
This Time Next Year - Drop Out of Life
The Throne - Watch the Throne
The Vaccines - What Did You Expect From The Vaccines
We Were Promised Jetpacks - In the Pit of the Stomach
William Fitzsimmons - Gold in the Shadow



Small Packages (I'm Above the Obvious Double Entendre Here): Top 10 EP's of 2011

10. Broadway Calls - Toxic Kids
9. Ghost Thrower - Get Miserable
8. Theophilus London - Lovers Holiday
7. Daytrader - Last Days of Rome
6. Less Than Jake - Greetings From Less Than Jake
5. Cartel - In Stereo
4. Sleeping At Last - Yearbook Series
3. Childish Gambino - EP
2. Gallows - Death is Birth
1. The Republic of Wolves - Cartographer



Favorite Songs of 2011: The Top Traxxx

Augustana - Shot in the Dark
Bad Meets Evil - Welcome 2 Hell
Bayside - The Wrong Way
blink-182 - Kaleidoscope
Bomb the Music Industry! - Can't Complain
Charlie Simpson - Parachutes
Childish Gambino - Freaks and Geeks
City and Colour - Grand Optimist
Coldplay - Us Against the World
Common - Gold
The Damnwells - She Goes Around
Dan Adriano in the Emergency Room - It's Gonna Rain All Day
Death Cab For Cutie - Unobstructed Views
The Decemberists - Dear Avery
Drake - Marvin's Room
Eisley - Smarter
Florence and the Machine - All This and Heaven Too
Foo Fighters - Walk
Four Year Strong - Heaven Wasn't Built to Hold Me
Gallows - Mondo Chaos
The Horrible Crowes - Ladykiller
I Am the Avalanche - Dead Friends
Iron and Wine - Godless Brother in Love
J. Cole - Lost Ones
Jack's Mannequin - People, Running
Kevin Devine - 11-17
Laura Stevenson and The Cans - Peachy
Manchester Orchestra - Virgin
Marianas Trench - Desperate Measures
Moving Mountains - Tired Tiger
Nas - Nasty
Noel Gallagher's High Flying Birds - If I Had a Gun...
O'Brother - Lay Down
Panic! at the Disco feat. fun. - C'mon
Pianos Become the Teeth - Liquid Courage
Polar Bear Club - Bottled Wind
Radiohead - Codex
Red City Radio - Two For Flinching
The Republic of Wolves - The Dead Men Stood Together
The Roots feat. Big K.R.I.I & Dice Raw - Make My
Ryan Adams - Lucky Now
Saves the Day - Undress Me
Simple Plan - Loser of the Year
The Sounds - Won't Let Them Tear Us Apart
The Swellers - Nothing More to Me
Thrice - Words in the Water
Title Fight - 27
Transit - All Your Heart
The Wonder Years - You Made Me Want to Be a Saint
Yellowcard - See Me Smile



Son, I Am Disappoint: The Biggest Letdowns of 2011

10. Cobra Skulls - Agitations



9. Lydia - Paint it Golden



8. Set Your Goals - Burning at Both Ends



7. Explosions in the Sky - Take Care, Take Care, Take Care



6. MUTEMATH - Odd Soul



5. Arctic Monkeys - Suck it and See



4. Simple Plan - Get Your Heart On!



3. Butch Walker and the Black Widows - The Spade



2. Panic! at the Disco - Vices & Virtues



1. New Found Glory - Radiosurgery



You Dun Goofed: Worst Albums of 2011

10. Unwritten Law - Swan
9. Battles - Gloss Drop
8. NeverShoutNever - Time Travel
7. Beady Eye - Different Gear, Still Speeding
6. Rise Against - Endgame
5. Kelly Clarkson - Stronger
4. Stay - American Cherry Bomb
3. Owl City - All Things Bright & Beautiful
2. Mayday Parade - Mayday Parade
1. A Skylit Drive - Identity on Fire

Heart-Wrenching Breakups

10. Silverchair
9. InnerPartySystem
8. R.E.M.
7. Rilo Kiley
6. The Graduate
5. Rx Bandits
4. Thursday
3. Alexisonfire
2. The White Stripes
1. Valencia

Honorable Mentions:

1. You, Me & Everyone We Know. They might as well be broken up. Ben Liebsch, go fuck yourself.

Best Shows of 2011: Live From WhoSaidThat?'s Blog

10. Panic! at the Disco w/ Foxy Shazam & fun. - House of Blues, May 22
9. The Damnwells w/ Apex Manor & Harper Blynn - T.T. the Bear's, March 23
8. The National w/ Yo La Tengo & Wye Oak - Bank of America Pavillion, September 9
7. Deftones w/ Dillinger Escape Plan - House of Blues, May 9
6. Thrice w/ La Dispute, Moving Mountains & O'Brother - The Royale, October 18
5. City & Colour w/ Hacienda - House of Blues, December 2
4. Saves the Day & Bayside w/ Transit & I Am the Avalance - The Royale, October 8
3. The Throne - TD Banknorth Garden, November 21
2. Jimmy Eat World w/ Civil Twilight - The Palladium, June 3
1. blink-182 w/ My Chemical Romance and Manchester Orchestra - Comcast Center - August 9

Honorable Mentions:

Fake Problems w/ Murder By Death - The Middle East (Downstairs), March 5
Rise Against w/ Bad Religion & Four Year Strong - House of Blues, April 30
Valencia w/ Conditions & NGHBRS - Brighton Music Hall, August 6

Best Music Videos of 2011

10. Yellowcard - Hang You Up


9. New Found Glory - Radiosurgery


8. Lupe Fiasco feat. Skylar Grey - Words I Never Said


7. Thursday - Magnets in a Metal Heart


6. Chromeo - When the Night Falls


5. Coldplay - Paradise


4. blink-182 - Up All Night


3. Good Charlotte - Last Night


2. Foo Fighters - Walk


1. The Throne - Otis


Best Unofficial (read: fanmade. Ugh.) Music Video:



Band of the Year

The Boston Bruins

Best TV Shows of 2011: Hereby Declared a Chelsea and Whitney Free Zone

10a. The Big Bang Theory - Season Four




No doubt some of you guys may hate me after leaving this on the list. But it's because of some of the flaws and a couple too many filler episodes of this season that it's ranked even this low. On the other hand, this season threw me in for some nice surprises as well. For every ounce of love I had lost for Raj (that dude can only go so long without a psychiatrist for his issues speaking to women), I saw myself enjoying Howard of all people by the gallon. I eventually learned to tolerate - and appreciate - Sheldon's deadpan ladyfriend Amy Farrah Fowler, whom everyone feared was going to be the shark-jumper of the show. Really, the only recurring shitty cliche that TBBT has is that is keeps bringing me back once I swear they're losing it.

Favorite episode: The Zarnecki Incursion

10b. Greek - Season Four (Or Chapter Six)




Here is where we say farewell to Cyprus-Rhodes University, as well as ABC Family's only good original show. Greek was always a charming and often very funny college drama that never managed to take itself too seriously or insult its audience's intelligence, which is a known rarity within its subgenre. It's unfortunate that the final season couldn't be extended past ten episodes, but they managed to wrap the final season up in a way that I had doubted that they could've accomplished, give the circumstances. The series finale in particular was one that had grabbed at my heart strings. I'm definitely grateful this show existed. But you know damn well what they say about all good things.

Favorite episode: Legacy.

9. Wilfred - Season One




Initially, I wasn't too hopeful for this show. I never saw the original Australian version (does/did that air in the states anywhere?), and I can't say I ever followed Elijah Wood closely enough to form a valid opinion of him. But I had no trouble believing him as Ryan, a distraught man with a blatant void in his life, as well as the comic foil to the titular dog/man in a dog costume. One thing I especially love that I'm sure most others have touched on already is the dark aspects of the show, and how they complimented the writing and humor. One more gem for FX. Also... BUBBLES!

Favorite episode: Pride

8. Modern Family - Season Two




While it doesn't top the first season, it still great television. The characters have arguably always been the true strength of Modern Family, and it's no different this time. Personally, I love how every character is not only highly entertaining in their own right, but each has his or her own sweetness at their respective cores, yet never falls in danger of being too saccharine. Phil in particular never fails to amuse me with his goofball ways. Besides, if you ain't white, you ain't right.

Favorite episode: The Musical Man

7. 30 Rock - Season Five




Another 23 episodes worth of reasons to be grateful for the existence of Tina Fey. Rarely any less than great from start to finish, which is what the season needed to be following it's merely decent predecessor. For me, the only setback that really marred 30 Rock this season was the absence of Tracy in most of the later episodes. Yet the rest of the cast managed to deliver with ease. Also, Avery Jessup has got to be the most I've enjoyed Elizabeth Banks in ages. Stoked that the wait for the next season is nearly over.

Favorite episode: Double-Edged Sword

6. It's Always Sunny in Philadelphia - Season Seven




After a moderately disappointing sixth season, IASIP returns with not a weak episode to be found. Obviously, Fat Mac was the big change everyone was talking about, but it was the Reynolds siblings that shined the most throughout in my opinion. For the most part, some of the only times IASIP has faltered this year is due to excessive ambition (Frank's Brother is evidence of this), so it's nice to see the writers playing to their strengths. As a result, it gave us some of the show's most hysterical and batshit crazy moments in the Jersey Shore ep. Following the hijinks of these five horrible people from Philly always makes for a guaranteed three months of hilarity.

Favorite Episode: The Gang Goes to the Jersey Shore

5. Homeland - Season One




Say hello the best new show of '11. While I'm not as well-versed in thrillers like these as I could be, I still got addicted to this gripping drama from the pilot. By and large some of the best momentum, writing and acting on TV, along with very real concerns as far as national security goes. There is not a trace of justice if this show, Danes, or Lewis loses any awards to any other drama series that isn't Breaking Bad or Bryan Cranston. It's that good.

Favorite episode: Representative Brody.

4. Parks and Recreation - Season Three




Between solely this season and the one before it, as well as what I've seen of the fourth season thus far, I don't have issues saying that this is one of the more endearing and sharply written sitcoms in some time (I'm making a lot of "Best ______ since _____" type of remarks on this list, aren't I? Well, here's one more). Everything from Leslie and Ben's budding relation ship to Tom's string of get-rich-quick schemes to Pawnee's Harvest Festival being resurrected should leave me entertained years after this all aired. Looks like these gems will only continue. Awesome sauce.

Favorite episode: Road Trip

3. Community - Season Two.




Thank God for Dan Harmon. There have been so many episodes here that left me smiling ear to ear through the entire ride. Character development was at an all time high this season, which constituted plenty of surprisingly moving confessional scenes from some of the cast members. Apart from Aerodynamics in Gender (which will probably go down as Community's only less-than-stellar episode), this entire season is more than worth your time, your viewership, and, if you're willing to catch up, your money. It bums me out that this show's constantly getting the short end of the stick. It being pulled appears to be merely the first of several stages leading to its cancellation. Don't. Let. This. Happen.

Favorite episode: Paradigms of Human Memory.

2. How I Met Your Mother - Season Six




Admittedly, this is another bias pick, but this was no short of greatness on its own merits. Here is the season that got everybody to finally shut up about "WHEN WE GETTING TO THE MOTHER? HEY, IS SHE THE MOTHER? NO WAIT, IS SHE THE MOTHER?" That alone is reason enough as to why this buries the previous two. All jokes aside, Carter Bays and Craig Thomas aimed right for the heart this year. The two best examples are obviously Marshall contending with the loss of his father and Barney finally getting to know his. What's more is that the show is still completely hilarious. Like, if I'm only laughing my ass off six or seven times, it's a disappointment (The Exploding Meatball Sub, anyone?). Going through these episodes a great reminder of why this is my favorite sitcom.

Favorite episode: Last Words

1. Breaking Bad - Season Four




Yeah, I made it kind of obvious at the end of the Homeland blurb that this would be at number one, like with practically everyone else making these same lists. But I'm not sorry, because this is as incredible as it gets. Every one of the last six or so episodes left me on the edge of my seat. No joke, you're gonna need every pair of hands you can get to count the "Holy shit" moments this season has. And yes, I'm completely on board with Gus Fring pretty much being the most awesome villain on TV. Regardless of how I cliched I sound, it amazes me that Vince Gilligan manages to find more and more ways to make each season of Breaking Bad superior to one before. Good thing that there's only one more left to close out the series, because ultimately, the one and only way Breaking Bad could outdo itself AGAIN after this is if there's one more season.

Favorite episode: Face Off

Honorable Mentions

American Dad - Season Six
Chuck - Season Four
Family Guy - Season Nine
One Tree Hill - Season Eight
South Park - Season Fifteen

Shows I Need to Watch

Archer
Boardwalk Empire
Children's Hospital
Eastbound & Down
Happy Endings
Louie
Luther
Parenthood
Portlandia
Workaholics

Shows I Need to Catch Up On

The League
Mad Men
Treme

Best Movies of 2011

10. Moneyball
9. Horrible Bosses
8. Midnight in Paris
7. Hugo
6. Super 8
5. 50/50
4. Bridesmaids
3. Harry Potter and the Deathly Hallows Pt. II
2. Drive
1. Source Code

Honorable Mentions:

30 Seconds or Less
Cedar Rapids
Crazy Stupid Love
Everything Must Go
The Hangover 2
Paul
Rango
A Very Harold & Kumar 3-D Christmas
X-Men: The First Class
Win Win

Most Anticipated Albums of 2012

Anberlin
The Audition
Big Boi
Boys Like Girls
Bruce Springsteen
Circa Survive
Craig Finn - Clear Heart Full Eyes
Conditions
Converge
The Early November
Every Time I Die
Foxy Shazam - The Church of Rock & Roll
fun. - Some Nights
The Gaslight Anthem
Gatsby's American Dream
Good Old War - Come Back as Rain
Hit the Lights - Invicta
The Hold Steady
Jason Mraz
Jimmy Eat World
John Legend
John Mayer - Born and Raised
Keane
The Killers
Lucero - Women & Work
Ludacris - Ludaversal
The Menzingers
Motion City Soundtrack
Muse
Nada Surf - Stars Are Indifferent to Astronomy
Nas - Life is Good
The National
Neon Trees - Picture Show
Paramore
Pearl Jam
Phoenix
Regina Spektor - What We Saw From the Cheap Seats
The Reign of Kindo
Relient K
Rick Ross - God Forgives, I Don't
The Rocketboys
Say Anything - Anarchy, My Dear
Sherwood
Sleigh Bells - Reign of Terror
Story of the Year
T.I. - Trouble Man
Titus Andronicus
U2
We Shot the Moon
Yellowcard
A List of Thoughts. Literally.
1. I think Homeland has potential to be up there with some of my favorite shows currently. Really sucks that I don't get Showtime and have to resort to the internet, but catching up so far has been a blast. You won't find a single better drama at the moment that isn't about meth in any way.
2. I tried to enjoy The New Girl. Found very few redeeming qualities about it. Ehh, not my cup.
3. I'm really happy that the MBTA seem to finally (
FINALLY
!) be doing something with regards to their whole fare evasion epidemic. It's a fucking slap in my face to settle into a nearby seat only to notice like half a dozen of these freeloading cocksuckers skid on through the back and middle doors. On top of everything, it's simply a sad excuse to save two dollars, if even that. Having said that, I wish the MBTA wouldn't act like that's the main reason they're apparently in debt. If so, practically everyone who goes on would have to be evading. After this and the apparent fare hike, there's no excuse.
4. The other day morbid curiosity got the best of me for 33 minutes and I ended up playing that new Never Shout Never album. While I pretty much hated it, I wouldn't go as far as to say it was terrible, just nothing worthy of commendation. There might be some who'll dig it if they don't allow the fact that it's NSN cloud their judgment. Here's to the guy making more progress. Really, dude's improving.
5. Long after you're (read: I'm) a dumbass 13-year-old, it's still incredibly painful to have people stare at you (me!) after you (I!) attempt to say something funny. Not just stare, but have this wide-eyed look as though you had just done
this
. It just makes me want to wake up any fucking second now...
6. Is it weird that I enjoy Hurricane Season more than any of Alkaline Trio's last three albums? Wishful thinking wants me to say no.
7. What are everyone's most anticipated albums for 2012? Mine is either John Mayer's Born and Raised or Jimmy Eat World's next one, assuming they drop one this year.
Am I the only one NOT sick of this?
Probably.



I would honestly attribute it to the fact that it's a legitimately great song. That's what I think. As long as it doesn't suck, I won't be bothered by how "overplayed" it might be (Love The Way You live, every American Idol single, etc.). Again, is anyone else like that?
Tags:
Adele