| | | | |
| --- | --- | --- | --- |
| 's Blog | | | | |
Is All Time Low Big?
Well, given what I saw yesterday...I'd say so.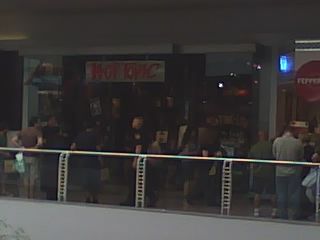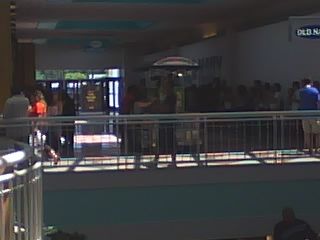 On their current tour with Cartel and We the Kings, the band made a stop in my hometown for a show. In a addition to playing a show, the band held an autograph session for all of their fans who pre-ordered their new record Nothing Personal at Hot Topic. My younger brother pre-ordered the record while I did not, therefore, I did not gain access. That said, I did get a chance to meet the band at the 2007 Warped Tour(Hipster ATL fan alert). If you needed proof to gain a grasp on how big this band is at the moment, all you needed to do was be here. There were at least 200 kids waiting in line(though some of the girls decided to do more than just wait, *wink, wink*).

My only comment on this whole event is how this band is viewed by their [female] fans. I remember watching the accompanying DVD to the re-issue of Underoath's They're Only Chasing Safety and how the band and their crew stressed how they just like to be treated as just a groups of "dudes". They don't wish to be revered as gods or, in this case, symbols of teenage lust. If you could only see the girls who walked out of the store in tears or fanning themselves off as if they had just met [insert whichever actor/celebrity is popular with girls these days]. Or even the girls who lost it because they touched Alex Gaskarth's hair(that actually happened). It's borderline ridiculous. It's this sort of reaction that I can't stand, they're just a bunch of guys who make music and they only wanted to be treated as such. The band would gladly tell any fan that. I hate to say it, but it's these kinds of fans who are ruining these bands by turning them into faux-celebrities. This needs to stop now.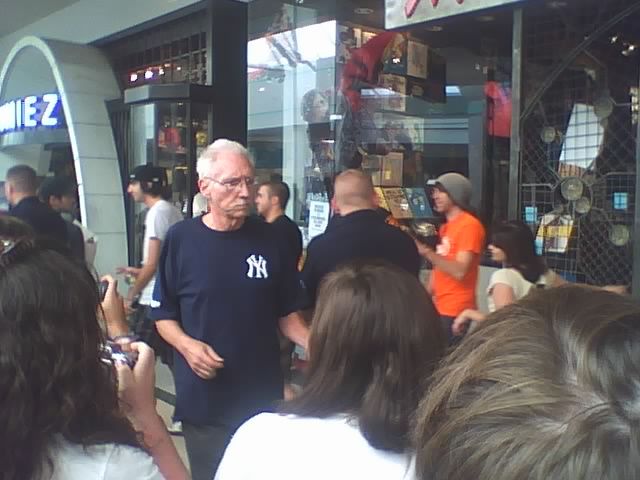 I thought I'd just throw in my little paparazzi shot of the band. In the photo is Jack Barakat, Rian Dawson, and Alex Gaskarth(from left to right respectively).
Tags: All Time Low, signing, overtly obsessed fans
Caught Me By Surprise
If you asked me to list my favorite bands, I'd probably end up giving a list of roughly 10 bands. Near the top of that list, you would find Set Your Goals and All Time Low. To say my opinion of each band's last record varied is an understatement. So Wrong, It's Right was highly dissapointing for me, while Mutiny! has become one of my favorite records of all time.

With that said, it would be easy to predict my level of anticipation for each band's next record. I'd be far more excited for new Set Your Goals versus new All Time Low, especially considering what All Time Low has gone through since the release of So Wrong, It's Right. What I've noticed, however, is since the release of songs off both Nothing Personal and This Will Be the Death of Us, my opinion has vastly changed. It is now Nothing Personal that I'm anticipating far more than This Will Be the Death of Us. None of the songs that Set Your Goals has released thus far have really grabbed me. I'm starting to enjoy the title track a bit more but, "Gaia Bleeds" has done nothing for me. Oh well, "The Fallen" is going to be on that record and there are still many more songs that I've never heard, but where is there tendency to combine their hardcore and pop punk influences that I've grown to love so much.
Tags: All Time Low, Set Your Goals, Nothing Personal, This Will Be the Death of Us