| | | | |
| --- | --- | --- | --- |
| 's Blog | | | | |
A blog about art and shit.

Are you a pokemon nerd?


Yep. That's a crocheted Weedle. My friend made it for me for my birthday. It is life-sized. She is also my hero. (:

And I developed some rolls of film from my recent travels...

I also have two paintings, here and here.

It really sucks how most of my friends are in university and are currently already on their summer vacations. My marks are plummeting because I keep getting fooled into thinking that every day is a weekend. I saw Kick-Ass on monday night as my first legitimate 18A movie as an 18-year-old. I'm a wussy and my friends were probably embarrassed to know me. I don't handle gore well (loved the movie, though 8D)

I can't believe I'm going to art school next year. I think this about 100 times a day. I just can't believe it.

anyways, I should blog here more often. I feel like I'm neglecting ap.net.

xoxo
Tags: photography, pokemon, paintings
Painting lalala
So much drama in my life right now, hahaha. My dad's not talking to me because he wanted me to "really really REALLY REALLY consider going to York [University]" But I got tired of putting it off and accepted my offer of admission to OCAD instead. Seriously, at this point I don't even care. It's just my poor mother caught in the middle of all this! She seems to think that next year I'm never going to come home to visit them. That's not true! I'll come visit, just when my dad is out or at work!

ANYWAY!

I did some painting last night: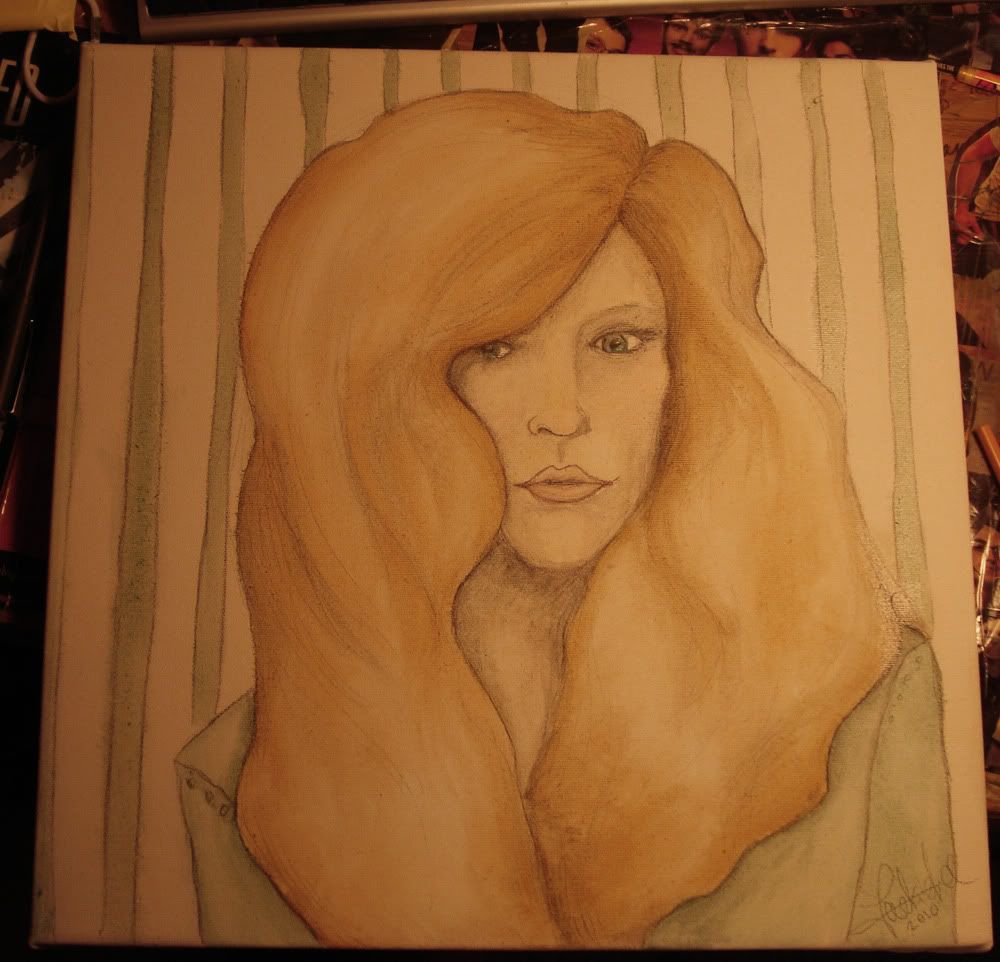 aannddd Some photos I took from DC can be found here: http://tinyurl.com/y8reuw7

(:
Tags:
paintings
I keep forgetting...
I keep forgetting to post sketches here. I promise that I do sketch everyday.




I spent a lot of the day today just staring at/contemplating my portfolio. I laid it all out in my living room...




...that's the gist of it, so far. It's missing a few paintings/drawings that are hanging in the hallway at school, which I plan to retrieve on Tuesday. My first interview is this coming Friday with York University. It's definitely not my first choice, but it would still be awesome if I got in.
Tags: daily sketch, paintings, portfolio
Wake up, blondie...


Oil paint is frustrating, but rewarding. I think I have a better handle on the technique and stuff. I really like this one. (:
Tags:
paintings
Hearts that hanker for mistake
I wish I lived in NYC, because then I would attend all 3 RxB shows. In a perfect world, there would be four shows, but alas, no Progress love. What's the big deal, anyway? They're going to have to enlist a trombonist to play for The Resignation, right? haha

Anyhoo, paintings paintings paintings ahhh my head is spinning




And a new one that I started today...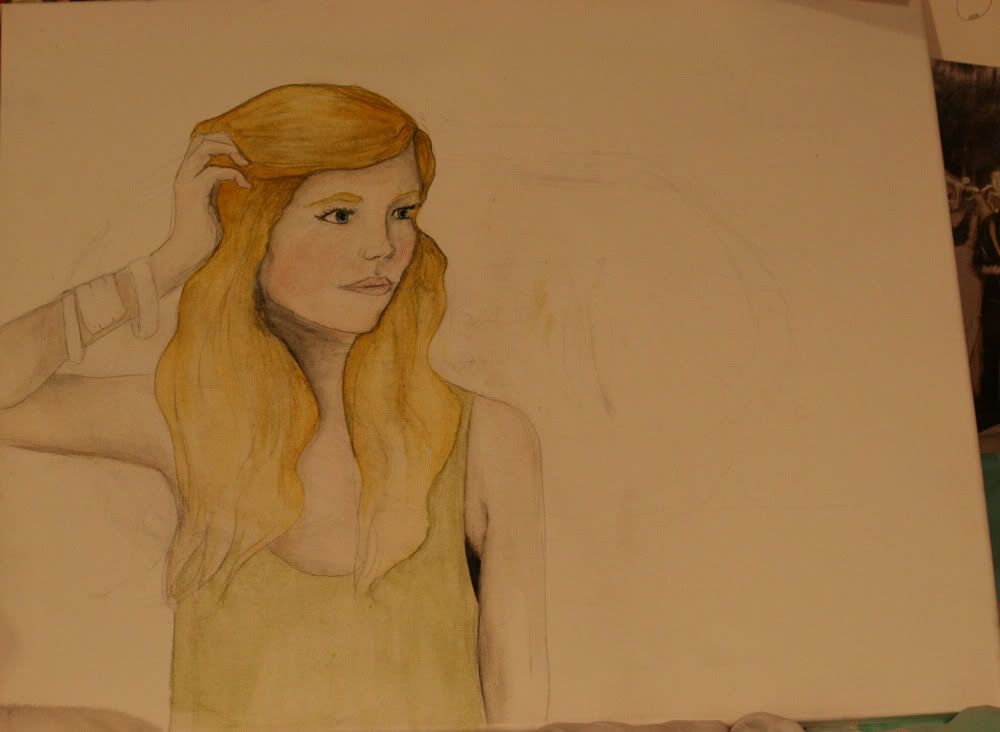 yaaaayyyyy. lol
Tags:
paintings
oil paint pt.2
So, I finished this one...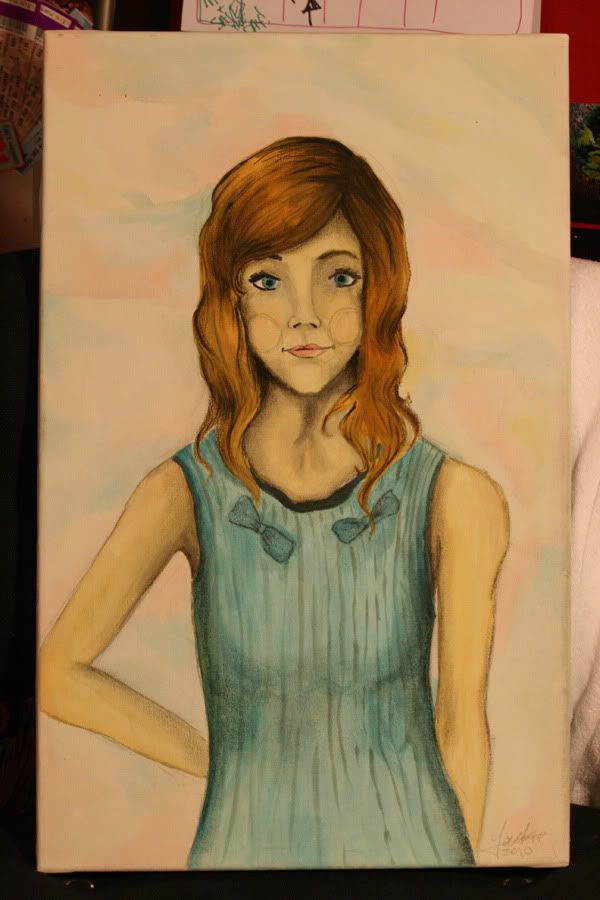 And I started a new one...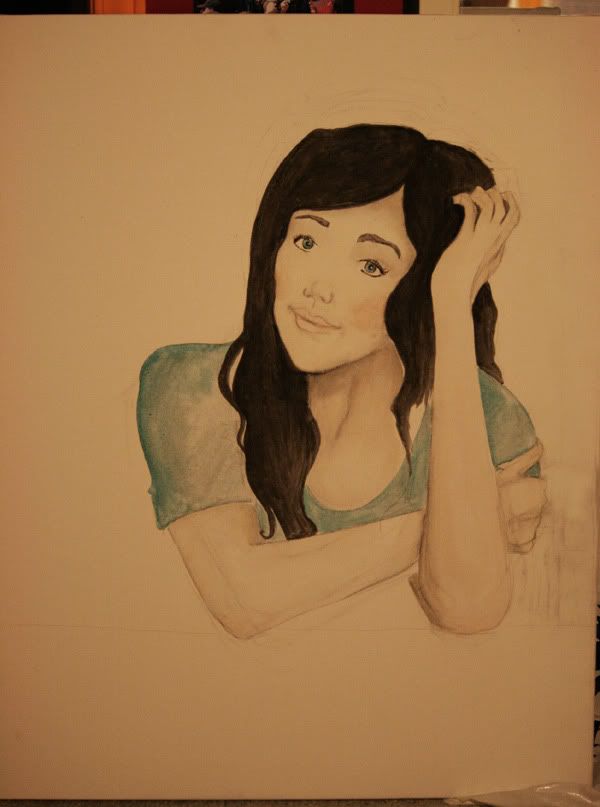 fun!

Also, here are some sketches from religion class* earlier today..




----

* My religion class this semester is more retarded than normal. I knew it was a joke class, but my teacher is seriously the stupidest bitch I have ever encountered. I should have gone to public school.
Tags: paintings, daily sketch
oil paint?
I missed a couple days of sketches there. My bad. I had a rough day yesterday, unfortunately. Pre-portfolio interview meltdowns, woo!

Anyway, I drew this on a canvas a few hours ago...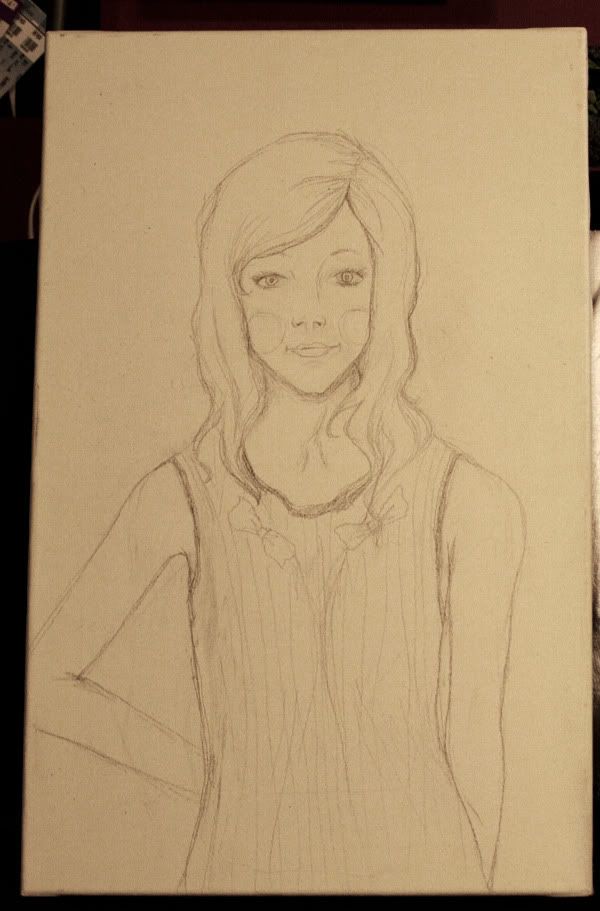 And then started painting it with oil paints...which I have never used before so it's a learning experience! haha.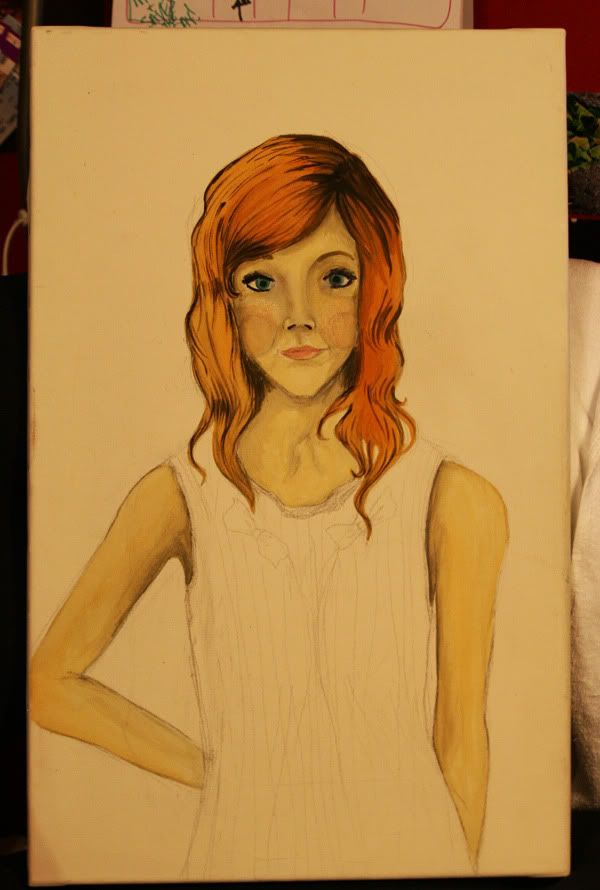 So for the past week or so, all I've been doing is watching Greek and painting. It's pretty sad. I got through season 1 in 5 days. hahah
Tags: daily sketch, paintings, works-in-progress
painting mania
I'm on a roll, painting-wise. I painted my first building! Exciting!




It's not finished, nor is it perfect, but I really like it. It's of my favorite store in Kensington Market in downtown Toronto. 8D

And of course, a couple of sketches.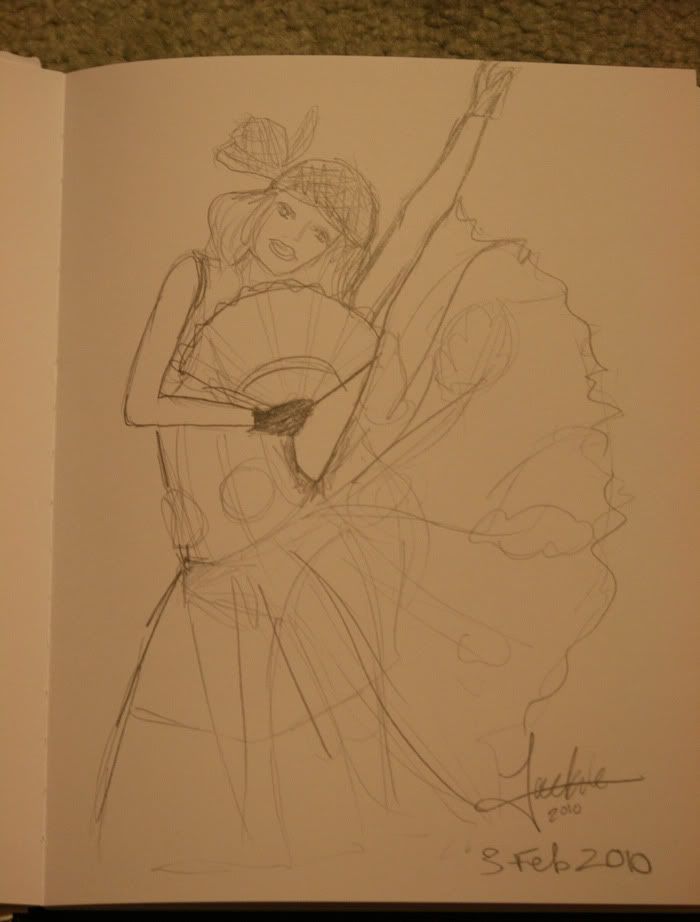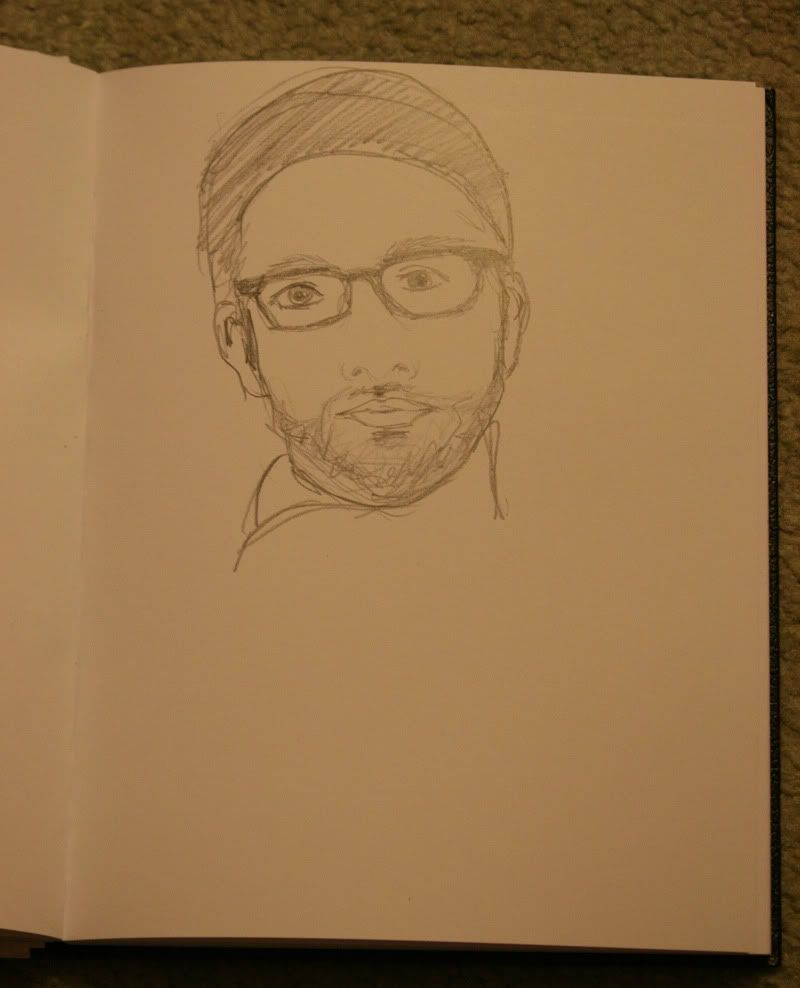 Hurray...! haha.

edit:
I finished!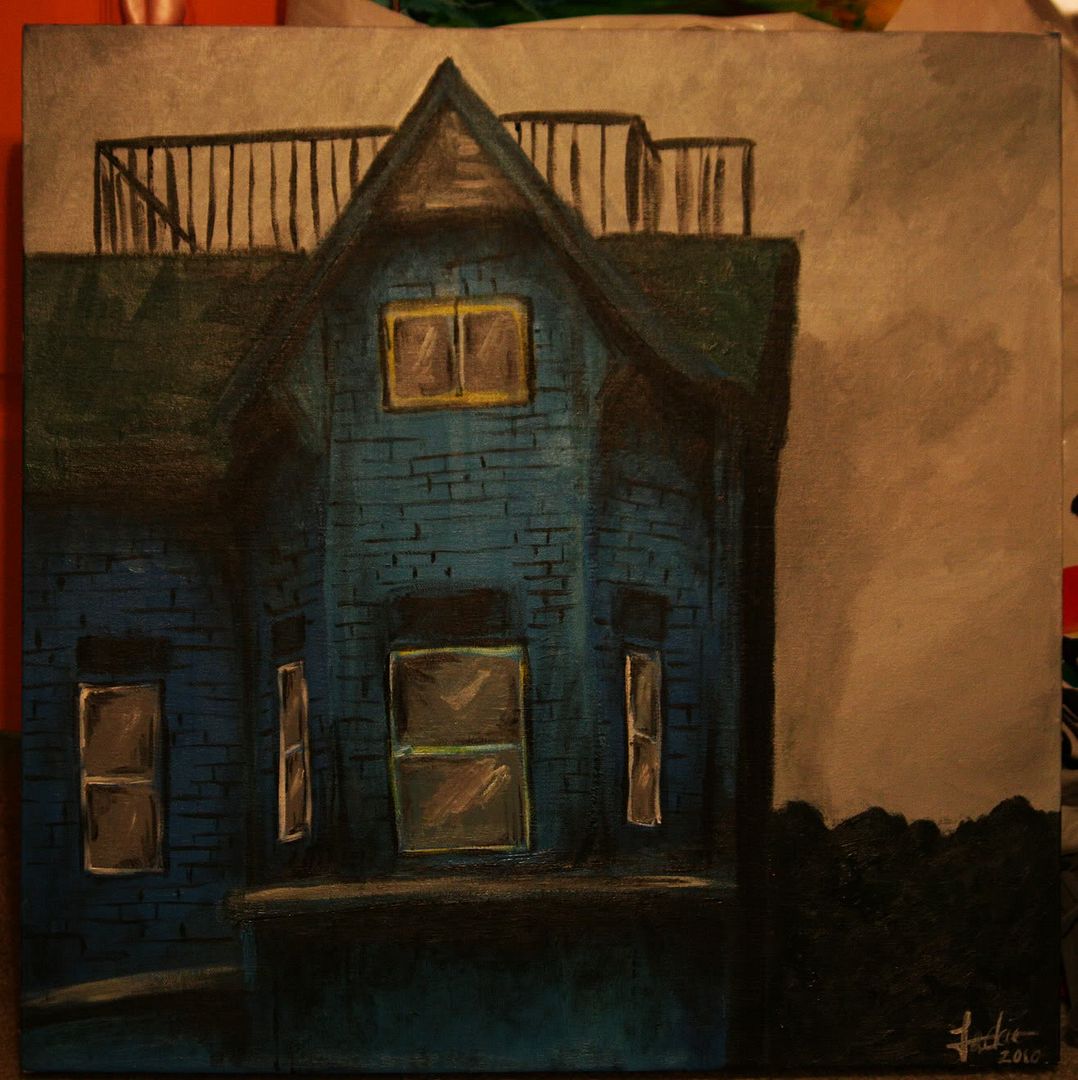 Tags: paintings, daily sketch
Strange and Unprepared
So I need to paint more if I'm going to have enough portfolio pieces to present at my portfolio interview in a few weeks, so here's something I started (and finished) today.

It's based off the Copeland song "Strange and Unprepared", the line that goes "You never know if your center stage is as thin as glass, and never meant a thing". Basically there's a girl standing in a spotlight that's hollow and meaningless. Yeaaaaah. That's what I was going for, anyway. This was also my first time painting a full body human figure! I don't think it's too bad!




aannnddd some random sketches I did from photos on www.thesartorialist.blogspot.com


Tags: daily sketch, paintings
My Last Semester
My last semester of high school starts tomorrow. I am more than relieved to get out of that hell hole. Only a few more months... lets hope I can keep my sanity until then. My classes are pretty chill, though. Animation, spare, Religion and English. I love that I have Animation homeroom again. 15 minutes of cartoons every morning before we start class work: awesome.

Anyway, I finished my painting tonight. I don't know if I like it enough to include it in my portfolio though. Thoughts?





And here's my sketch for Feb 1, 2010.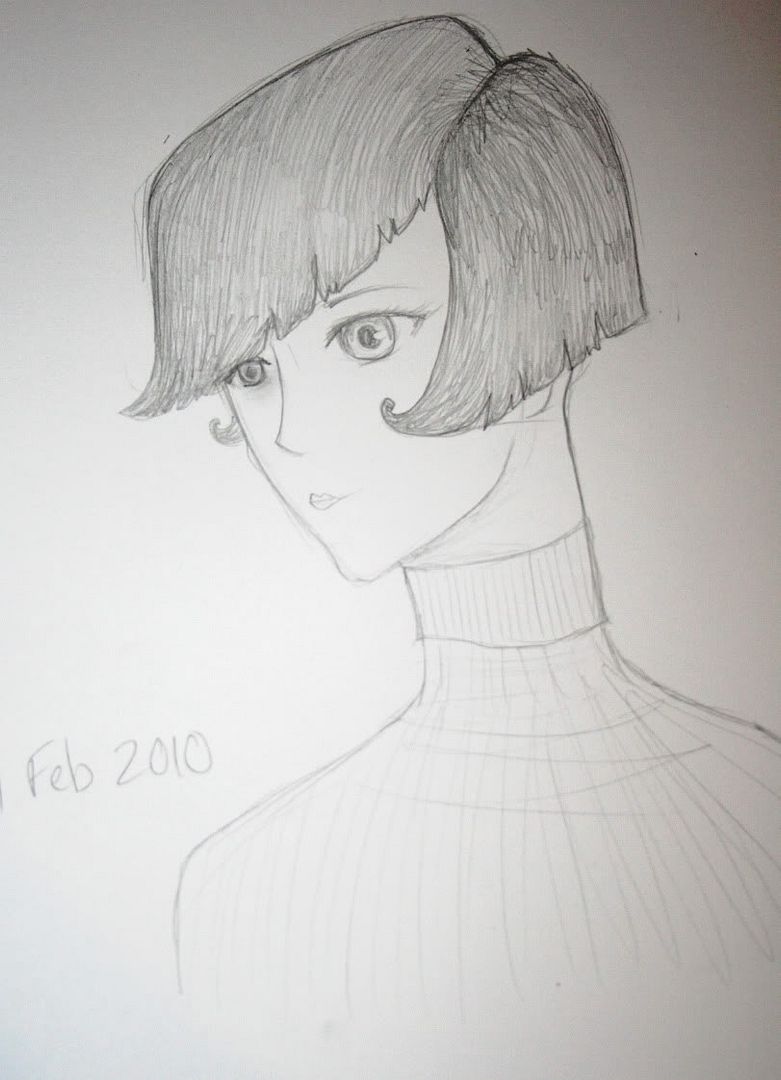 -jackie
Tags: daily sketch, ink drawings, paintings
new painting...
It's not really music related, though. I just wanted to play with mixed media, finger painting, texture, and transparency. I like it.

I painted this on a discarded piece of an ikea shelf. You can see the wood through the paint better in person.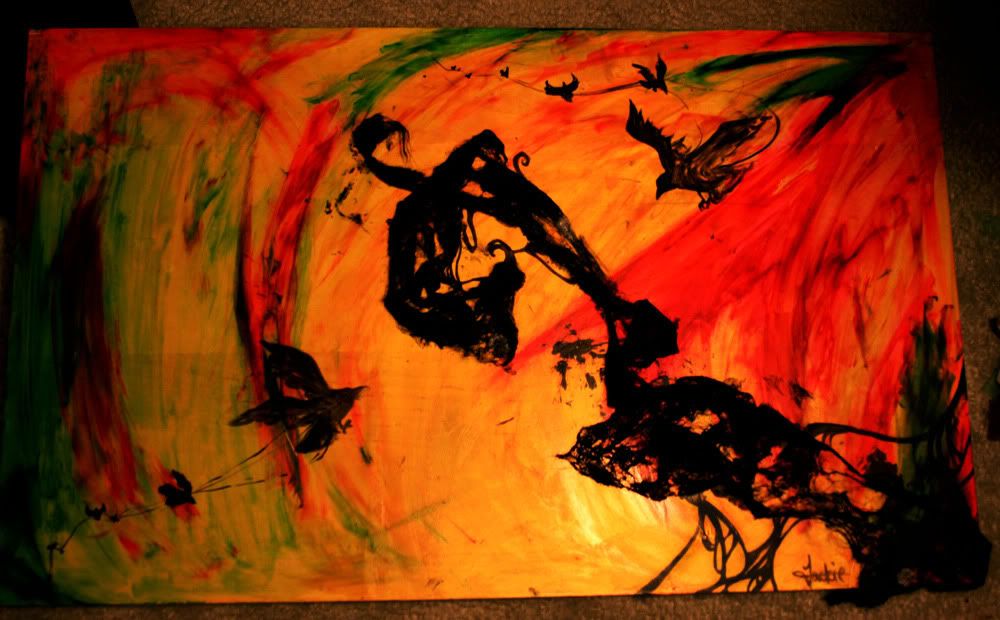 Those are dryer sheets soaked in black acrylic paint. lol.

let me know what you think?
Tags: paintings, mixed media, portfolio
The Format.
I painted this from memory, since my printer has officially crapped out on me. So I stared at the picture for 2 minutes and then went off to paint what I could remember.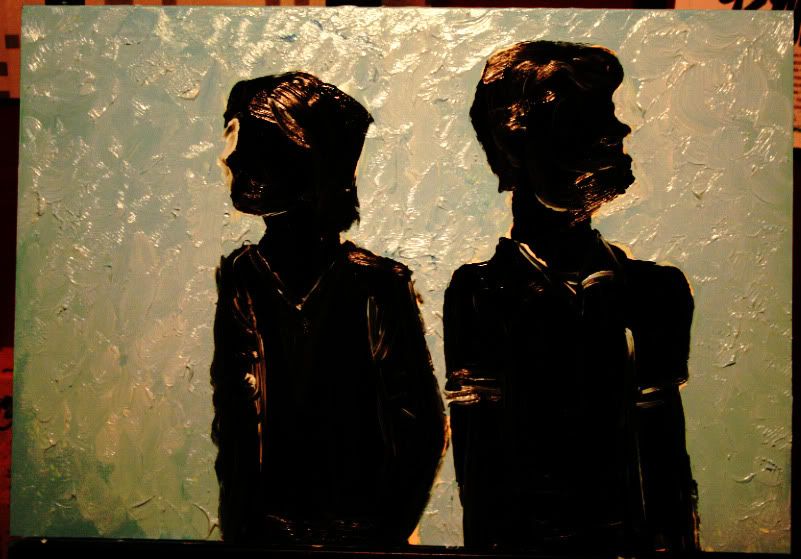 ...and that's why I'm not a painter! (:

xoxo -jackie
Tags:
paintings
Hmm...
Remember when I said that I couldn't paint very well?

This is proof: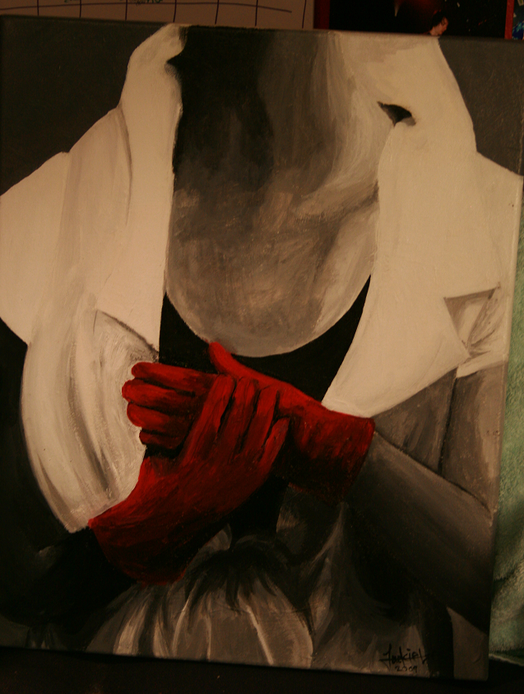 Every time I try and fix it, it gets worse. So this is me giving up. It's due tomorrow and I'm incredibly emo about it.

It might even be worse in person.

sigh times a million.
Tags: paintings, fail, school
Painting + Five and Alive + exciting things
Hi!

First of all, I put together a list of my top 5 favorite album artworks for Adam Pfleider, also known as "duffmanrxbandit" (which, by the way, was my favorite username on here, ever) and you can read that over at his blog! yay!

Just a tiny note on that... you may not like what you see in my list, but they're just personal favorites. This thread has a lot of great discussion going on and a lot of amazing artwork in it and I encourage you, especially if you disagree with my choices, to post some of your favorites in there, too. <3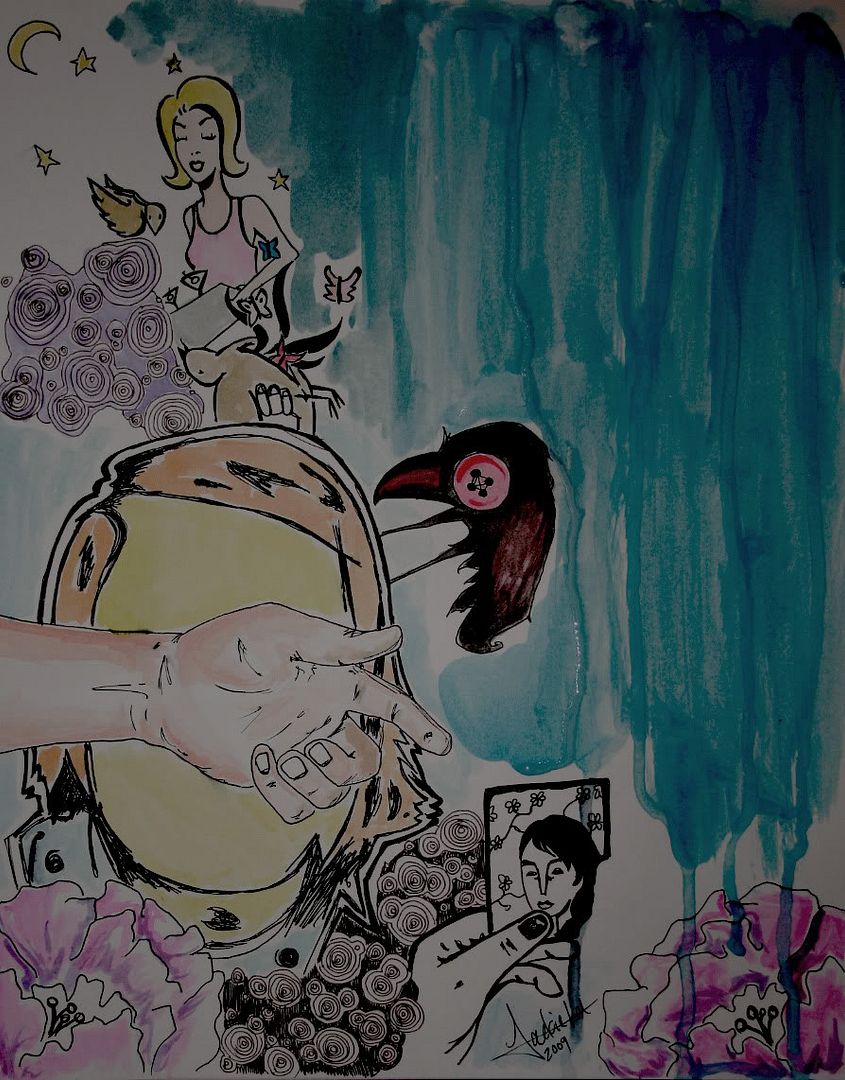 I'm super happy with the ATAL hand. That's probably my favorite part of this painting. (:

You know what's exciting!? I get to see Brand New play an acoustic set FOR FREE tomorrow! Woo! I've never seen them before and they're pretty much my favorite band in the entire world so yeah, I'm stoked. I'm currently drawing something up so I can get it signed (I'll post that when it's done. Probably tomorrow.)

You know what ELSE is exciting? I'll most likely be hitting up Nuit Blanche this year! Hurray! If you've never heard of it, it's this huge contemporary art festival/celebration thing that runs from 7PM October 3rd until 7AM the next day. Over 400 artists exhibit all over downtown Toronto, the subways and busses run all night long, and admission to all the exhibits is FREE! Yeah, it's gonna be loads of fun.

Have a great day guys, thanks for reading (:
Tags: ink drawings, paintings
A tribute to The Matches
I took into consideration their tagline: "A band as weird as you are." as I started painting this.

It's a combination of sponge painting, finger/hand/arm painting, thread-covered-in-black-paint painting, and smudging-paint-with-a-ruler painting and regular brush painting. It's been very fun. I've gotten black paint all over the wall behind my easel, and everything within splatter-range. Am I going to be in deep shit when my dad finds out? Yes. Do I care? ....yes. But oh well. I don't think I've ever had so much fun painting anything, ever.




I don't know if this is done or not. I like how simple it is, but I sort of feel like I could take it further? As a painting, I think it would be done. But as a tribute painting, I think I may need to add more. I wanted to get some of your favorite lyrics from any of the three Matches albums because I wanted to include some text but I couldn't make up my mind what I wanted to put. And how about Matches-related imagery? Any symbols/pictures that you strongly relate to The Matches? Help me out?
Tags: The Matches, Paintings, work-in-progress