A blog about art and shit.

A photograph.
I took a roll of film with my Holga camera at the Copeland show a couple weeks back. I just got around to developing them and starting to make prints in the darkroom.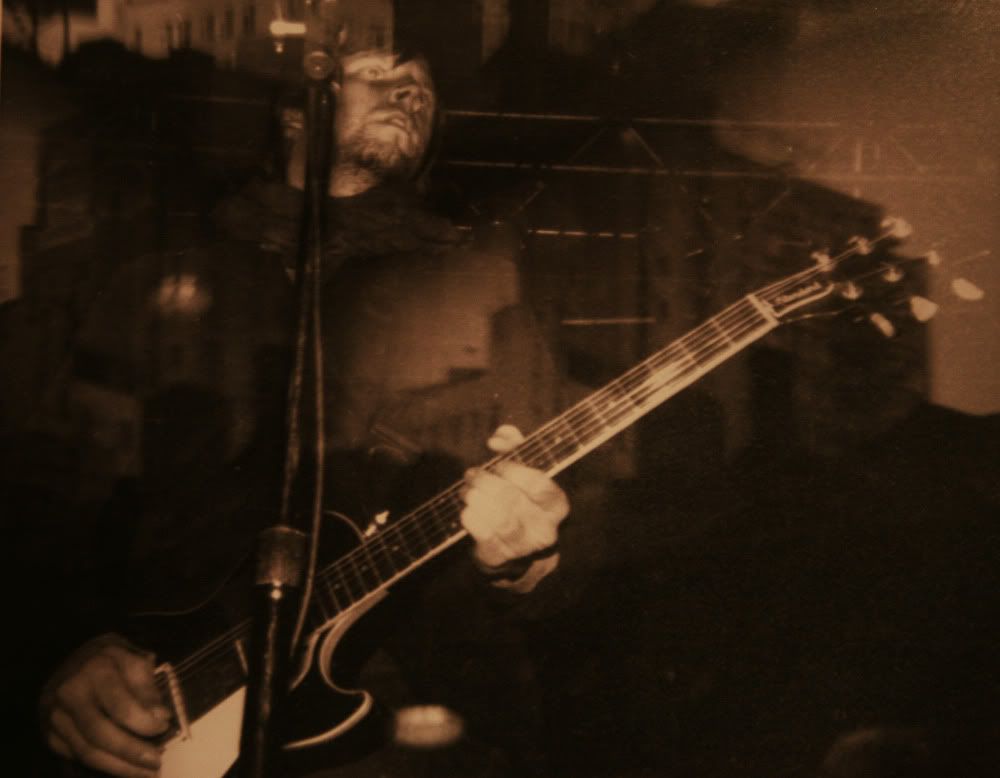 I combined two negatives together. Aaron Marsh + a random architectural photo I took months ago. I think it was a successful experiment! haha.

(:
Tags: photography, copeland
Copeland Farewell Tour @ The Opera House
I don't care how cheesy it is, but Copeland has been one of the most artistically influential bands to me. The amount of drawings, doodles, and paintings inspired by Copeland songs/lyrics far outnumbers drawings inspired by other musicians. I'm obviously more than a little bit sad that they're breaking up, but I'm just glad I got to make it out to their final Toronto show and tell Aaron how much Copeland means to me. I gave him the drawing featured in the entry below this one and he said he still had the drawing I gave him last year. Cool!

I was at the front for all the bands, so I took the opportunity to take some photographs.

Deas Vail




Person L





ICMAMLNB





Copeland




I'm A Sucker for A Kind Word


California


Yeah. It was a great show.

I'm on my spring break now, so I'm gonna get back on track with drawing shit. Huzzah.
Tags: copeland, photography
Copeland drawing
Inspired by "Priceless".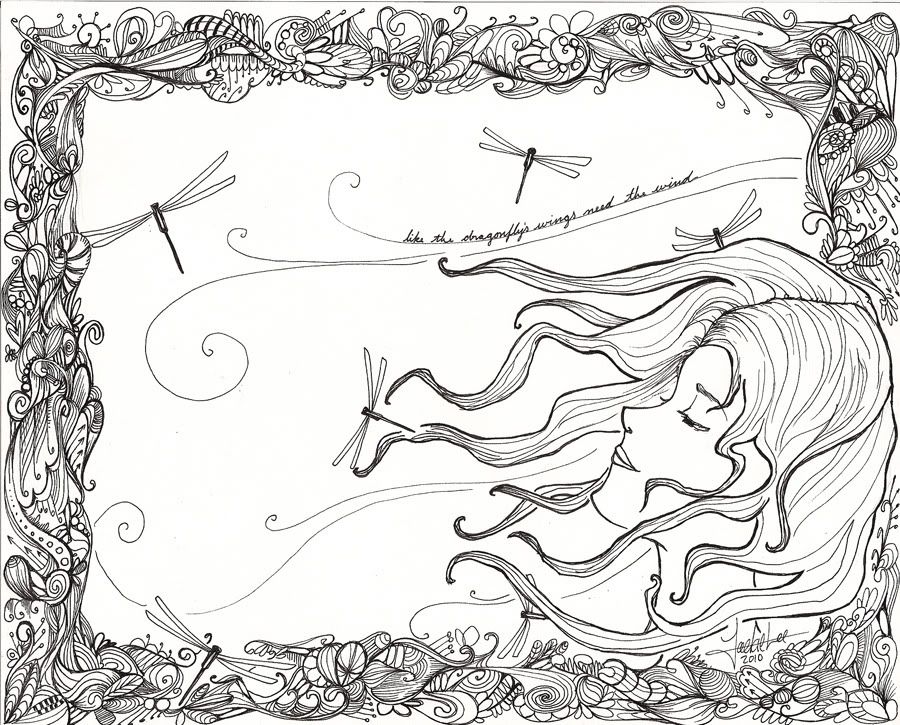 and framed...




Man, I am going to miss this band so hardcore ):

edit: I hope Aaron's voice gets better and the show on Wednesday isn't canceled!! D:
Tags: ink drawings, copeland
Tonight was unreal.
Aaron Marsh's voice is unbelievable live. Holy wow.

I gave him my drawing and felt exceptionally lame. But I do think he liked it. He also gave me the setlist after the show which I know is a silly reason to get all happy and excited, but I'm an extremely silly girl.

Got Brightest in the encore. Un-fucking-real.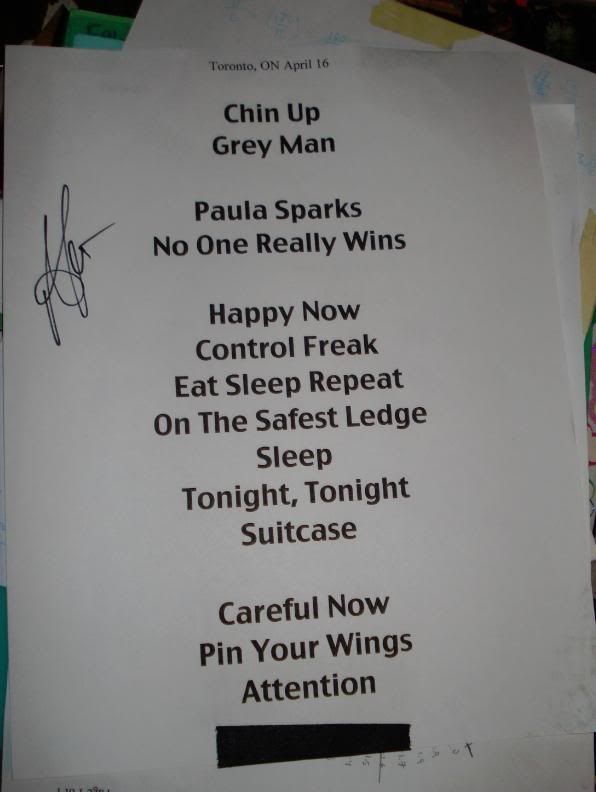 (add Brightest and Testing the Strong Ones to the end of that)

/lame
Tags:
copeland rules so hard
"She warms my heart..."
I'm seeing Copeland tomorrow, so earlier today I took a break from the Lydia painting (see below) and sketched out this little doodle in the middle of math class. As you can see, I clearly ripped off the dress. Whatever.

So, I chose to illustrate the song that first got me into Copeland, and that song is "Brightest". It reads, "she warms my heart" at the bottom, in case you couldn't read it. (: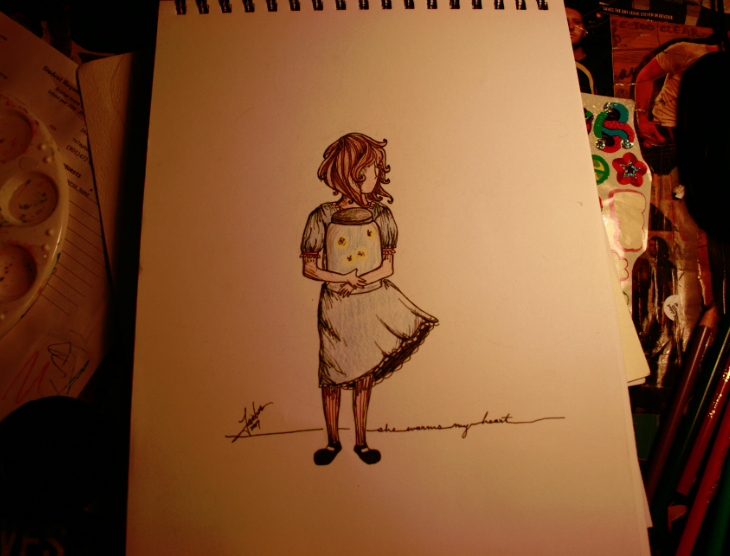 I know it's plain. I'm going to try and work out some sort of background element... maybe...

Copeland rules...

goodnight...
Tags: copeland, pencil crayon, ink drawings
Should You Return
The first 26 seconds of this song floors me every time. One of my favorite voices, ever.

The drawing I'm currently working on is loosely based on/inspired by this:



And after that I'm probably going to start on that Kevin Devine inspired drawing that my friend's been nagging me about for ages.

Oh, and on a side note, I'm pissed that I got a stupid variant cover of the newest Umbrella Academy. Ugh.

Buying The '59 Sound on Vinyl was a good decision.

I need more desk space. And I need a new 2H pencil.
Tags:
copeland