| | | | |
| --- | --- | --- | --- |
| 's Blog | | | | |
No Rest For The Wicked

First Impressions: The Morning Of


While The World As We Know It was a solid collection of pop songs, some complained (justifiably so) that the overall tone of the record was a little too Disney-ish. Well folks, The Morning Of have grown up. The Way I Fell In is a pitch-perfect suite of gorgeous, engaging, mature, and masterfully crafted tunes. Justin and Jessica's vocals have never sounded better, and Jim Wirt did an absolutely killer job producing the record. Early favorites are "The Ones That Fall Apart", "The Time It Takes To Grow" the Jessica-only "I Know You Know", "Bring Me Home", and "Heaven or Hell (feat. Aaron Marsh)" but really, the entire album is devoid of filler.

I would be extremely surprised if this band did not have a huge breakout of a year. This album should take them places, for sure. I'd highly recommend preordering it if you are digging the new stuff.
Tags: the morning of, first impressions
Impressions: Saosin - In Search of Solid Ground
Can't really call this "first impressions" since I have been listening to Saosin's In Search of Solid Ground for some time now. I have been hoping it would click after a few listens, but no such luck. The record is just, well...boring.

These guys have gone from being one of the most promising bands in the scene to being an above-average radio-rock group. Sadly seems like the sophomore slump hit Saosin pretty hard.

PS - where the hell is Saosin hiding Alex Rodriguez on this record? Where is the killer drumming from S/T on most of the tracks? Dude has to be the most under-utilized drummer ever on this album.
Tags: first impressions, saosin
First Impressions: Sleeping at Last - Storyboards
Just starting to dig into this one, and it is absolutely, completely gorgeous. Easily the prettiest record that has been or will be released this year, no doubt. It is pretty stripped down, even compared to Keep No Score, but the instrumentation is applied perfectly. Jeremy Larson's contribution is really apparent on a lot of tracks, as well. The thing that struck me right away is how mindblowingly awesome Ryan O'Neal's voice is...easily one of the best vocalists out there right now. This is likely going to be a Top 3 or 5 record for sure.
Tags: sleeping at last, first impressions
First Impressions: fun. - Aim and Ignite

Fun's new album certainly lives up to its name, and it is the perfect summer album for those of us that feel like we are outgrowing pop punk. It's too bad they aren't releasing it until the end of August, but it will be a great way to close out those last few weeks of warm days and nights.

Musically it is a little more theatrical, a little more circus-y than The Format ever were, even on Dog Problems. That might turn some people off, but the over the top sugary sweetness is a nice contrast to the sharp, witty lyrics. Honestly, if someone would have put this on my desk with no label and told me it was a new album from The Format, I would have on trouble believing it. Basically, if you liked Dog Problems, you will love Aim and Ignite.

If I have one complaint about Fun, it would be the fact they almost don't seem to take themselves seriously enough. "The Gambler" is about as heavy as the record gets, but I really wish Nate would give us another song like "On Your Porch." All in all, though, an excellent, sunny delight. Quite a pleasant listening experience. I'll be interested to see how much staying power this has though.
Tags: fun, the format, first impressions
First Impressions: As Tall As Lions - You Can't Take It With You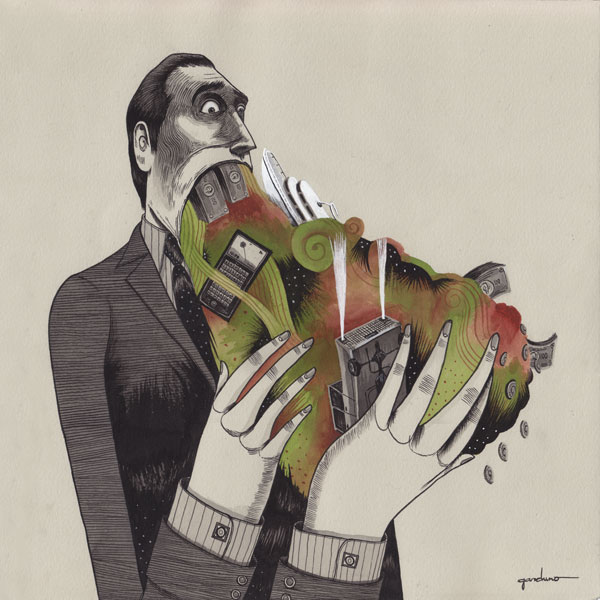 As Tall As Lions have always been ridiculously talented as a band - no one is going to refute that. Lafcadio was decent, but their self-titled was disarmingly gorgeous and remains one of my favorite albums of the last few years. The band hinted at exploring their more experimental tendencies on Into the Flood, and they really run with that idea on You Can't Take It With You. This album is a lot more progressive than I even had expected. Perhaps the most interesting part about the record is how they allow the deeply creative instrumentation to come to the fore, where it rightfully belongs - some really cool drum and bass lines are scatted throughout the songs, and they all switch up before anything feels stale.

If there is a downside to YCTIWY, it is that it is not quite as "pretty" as S/T, but instead, we get a generous serving of extremely brave and bold tunage. Whereas S/T seemed destined to break through to the mainstream radio crowd, this one sounds like it will appeal more to the Stereogum or Pitchfork sets. When these guys talked about distancing themselves from the scene, they weren't kidding. More bands should be this ambitious.

RIYL: Sigur Ros, Minus the Bear, Aqualung, Mew
Tags: first impressions, as tall as lions
First Impressions: Anchor & Braille - Felt

I try to avoid getting all gushy over albums whenever I can, but there is no getting around it with this one. I have listened to Anchor & Braille's Felt about 7 times through by now, and it is an incredible record. For people that don't know, this is Stephen Christian of Anberlin's side project, and features guest vocals, mixing, and production by Aaron Marsh.

Overall, the album is, in a word, gorgeous. It essentially sounds like Stephen singing to what could be a new Copeland record, and the result works very well.We all know Christian's vocals are are nicely suited for the harder anthems of Anberlin, but man, he can croon with the best of them. And hearing him tag team with Marsh on tracks like "Like Steps In a Dance" is really quite special.

The entire album is worth listening to - no filler whatsoever. Lyrics are especially solid, along with everything else, which really completes the experience. I would be surprised if this wasn't in my top 3 at the end of the year.
Tags: anchor and braille, anberlin, copeland, first impressions
First Impressions: Therefore I Am - The Sound of Human Lives

Just got through a first listen of the new Therefore I Am record, and quite simply put - it kicks ass. I have always liked these guys but never honestly thought of them as having the potential for huge success and acceptance. The Sound of Human Lives should change all that. These guys stepped it up impressively for the LP, and it shows. Poorman's production has never sounded better too.

Think the energy of old Thrice mixed with newer Underoath, but still a lot of melodic charm, and you'll have a good idea what to expect here.
Tags: therefore i am, first impressions