| | | | |
| --- | --- | --- | --- |
| 's Blog | | | | |
CharlieKilo's Journal

Drive-By Truckers


It's a shame that mainstream country music, with its contrived lyrics, overwhelming amount of sameness and faux-Americana pandering has succeeded in turning so many people off of the country music genre, as there is plenty of excellent country music out there. Case in point: Athens, Georgia's Drive-By Truckers. Playing a fresh, interesting brand of alt.country, they've become a staple in the alt.country world. While most people seem to favor the critically-acclaimed Southern Rock Opera, I feel their best moment is The Dirty South. Songs like "Carl Perkins' Cadillac", "The Day John Henry Died" and "Tornadoes" rank among their finest work. Definitely give this band a shot sometime.

http://www.drivebytruckers.com/
http://www.myspace.com/drivebytruckers
http://en.wikipedia.org/wiki/Drive-By_Truckers
Tags: music, recommendations, country, rock, lyrics, absolutepunk, drive-by truckers
"This album should be in your collection if it isn't" - The Replacemen


In my opinion, this is just one of the best albums ever recorded. I've always felt that the 'Mats were, and still are, a criminally underrated band. Anyway, I recommend you buy the re-issue of this album that just came out not too long ago. And why not? Get the rest of their albums too! Because I'm lazy, I'll just link you to my review for this album instead of wasting more words here.
Tags: music, recommendations, the replacements, albums, lyrics, classics, CDs, records, tim
These are a few of my favorite things
Just an odd collection of things that have been rockin' my world lately. That sounded dumb. So to make up for it, here's a list of things that I love, and you should love to. (Unless of course, you already do).

****
Ryan Adams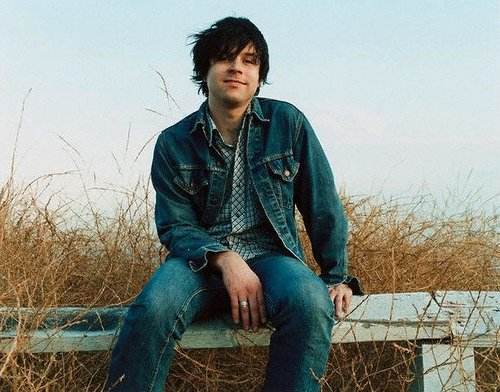 Okay, so I am way late to the party on this one (as I generally tend to be), but better late than never, right? I'd always heard alot about Ryan Adams, but for some reason or another, always put off getting into his work. Thankfully, I finally gave it a shot, and I'm loving it. If you're at all like me (and if you are, then I am so, so sorry), and haven't given this guy a shot yet, and need some song rec's, go check out: "The Rescue Blues", "How Do You Keep Love Alive", "Oh My Sweet Carolina", "Rip Off", "In My Time Of Need", and "When the Stars Go Blue". You've probably already heard most of these songs, but then again, maybe you haven't. Whatever. Not much to say here, since everyone already knows this guy. I'm lame. Next item.

Psych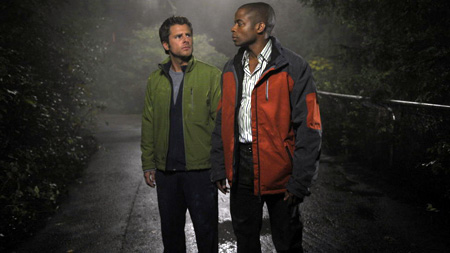 I'm not one to watch a whole bunch of television, but the shows I do watch, I enjoy thoroughly. USA network's "Psych" has become one of these shows. When the show first premiered, it didn't quite catch my interest. The pilot episode was good, and showed promise, but not long after that I just fell behind on watching it, focusing primarily on "Monk", the show that airs before it, one of my favorites for a while now. However, sometime this summer I got back into this show, and it seemed to be just in time. Noticeably stronger than it was at first, "Psych" is, in a word, fun. It's not super dramatic, deep, challenging or genre defying. It's just plain fun. And I like that. It's driven by a both interesting and charming ensemble of characters, each one seemingly cast perfectly, with a strong chemistry between the actors and their respective characters. Oh, and the mysteries are always pretty neat too. haha.
With "Monk" drawing to a close (the final episode will air sometime this year, I believe), I'm excited to see where "Psych" will go next, in terms of popularity. The show's audience has doubled the past year, and I think it'd be pretty cool of you to be a part of that ever increasing number.

None More Black




What is there to say about this band that I haven't already said a million times before? They're just plain great, mang. While I enjoyed the LaGrecia album, I was especially excited to learn of None More Black's reunion. I don't know when they plan on releasing new material, but if you aren't hip to these dudes and their swingin' tunes, I highly recommend you change that. Then you can anticipate their next album with the rest of us.

LOST




For a while, I had sort of lost (heh) interest in this show, but the season premiere quickly changed all that. I'm excited to see where the story goes this season, and what sort of developments are made, and (hopefully) what sort of questions get answered.

Lagwagon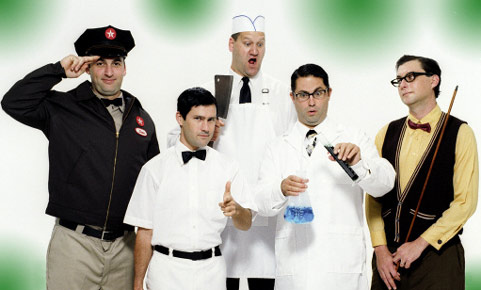 No introduction or explanation is needed. This band is sex. That's all.

Garfield Minus Garfield





Another party I'm way late too, but again, better late than never. Funny how you don't really realize the bleak futility of Jon Arbuckle's world until you subtract the cat.

This strip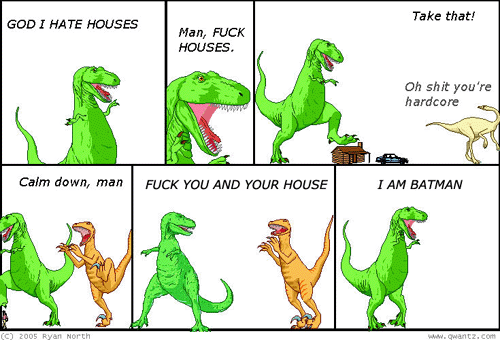 I will never tire of this thing. Ever.

Sexy Sox Girls.com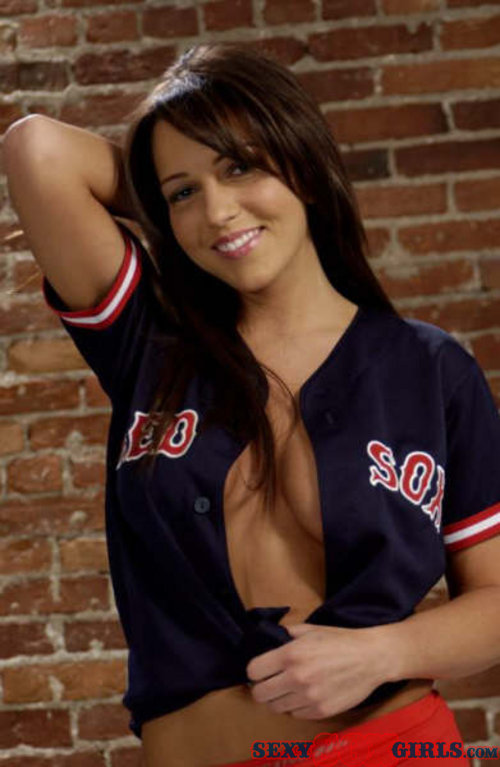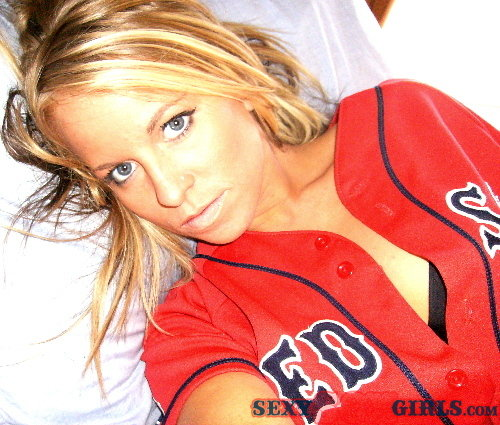 No. explanation. is. necessary.
Tags: recommendations, music, tv, stuff people already know about, chris is always late
Why "Fairytale of New York" is the greatest Christmas song ever writte
So here we are, the time of year again where everyone starts both digging out their christmas music, or rushing out and buying the slew of holiday-themed albums getting released. This intro isn't really working out as well as I thought it would, so I'll just cut to the case here.

The Pogues' "Fairytale of New York" has got to be the greatest Christmas song ever. It's just so poignant and unique. From the gorgeous melody to the wonderful instrumentation, to the uncharacteristically bitter lyrics, it's one of those flawless songs that just hits you in the gut and stays with you. It's been covered numerous times by everyone from No Use for a Name to Dustin Kensrue to Stars, and so forth and so on.

Yeah, I know, writing an entry on one little song may seem like an exercise in excess, if not hyperbole, but goddamn, this is just one of those songs, you know? That's about all I can say. I'll probably find other songs to gush over in future entries, just to balance things out a little I suppose.
Tags: christmas, music, the pogues, shane macgowan, kirsty maccoll, fairytale of new york