| | | | |
| --- | --- | --- | --- |
| 's Blog | | | | |
Kelly Doherty's Blog

Show Review: Longitude Festival 2013: Day One w/Phoenix, Foals, Mmoths, Tom Odel
Spread over three of the twelve sunny days ever recorded in Irish history, Longitude Festival's inaugural run even had the weather out to support its stellar line-up. The little sister to Britain's Latitude Festival, the line up of over 100 of the best indie, pop and dance bands around today, making their way to congregate and perform in the beautifully set-up Marlay Park of Dublin, was always going to be at least a little bit awesome. However nothing could have prepared me for just how amazing the three days turned out to be.

As a whole, aside from the music, the festival was beautiful. Despite previous trouble with this particular music venue, Longitude pulled out all the stops to make a perfectly family friendly festival. Set up like a woodland, the area was crowed with delicate decoration, quirky touches and a great variety of foods, things that are quite undervalued by many concert organizers. Spread across five stages, as well as an interviews tent, there was something for everyone and the atmosphere was both safe and enthusiastic.

But enough with the aesthetics. Longitude managed to pull in one of the best line ups seen on our not-as-green-as-you-probably-think island so let's jump into the music.

Thanks to a late running bus service, regrettably I witness around half of Dublin natives' The Cast Of Cheers' opening the festival as a whole on the Main Stage. Sounding like Two Door Cinema Club having a fight with Abedisi Shank, their quirky indie rock make for perfect festival fodder with its frantic angles and oddly catchy choruses winning over more than a few casual spectators.




With excitement and bags of anticipation, I push myself through crowds of floppy haired, skinny jeaned hipfolk in order to get prime position for young English artist, Tom Odell. Despite his brief 45 minute spell on the main stage, Odell more than impresses with renditions of most of the tracks from his recent debut Long Way Down. Although Odell's piano led pop isn't entirely fitted to intense heat and hazily drunk festival goers, he comes into his own racing through insanely catchy tracks such as "Can't Pretend", "Hold Me" and the beautiful opener "Grow Old With Me". Hit single "Another Love" is placed midway and somehow manages to get an absolute storm of a singalong from a still sparse crowd. Despite coming under harsh critiscisms from media outlets who don't believe words with fewer than five syllables should be utilised in song lyrics, Odell's sheer charisma and constant smile make him one of the most enjoyable acts of the weekend.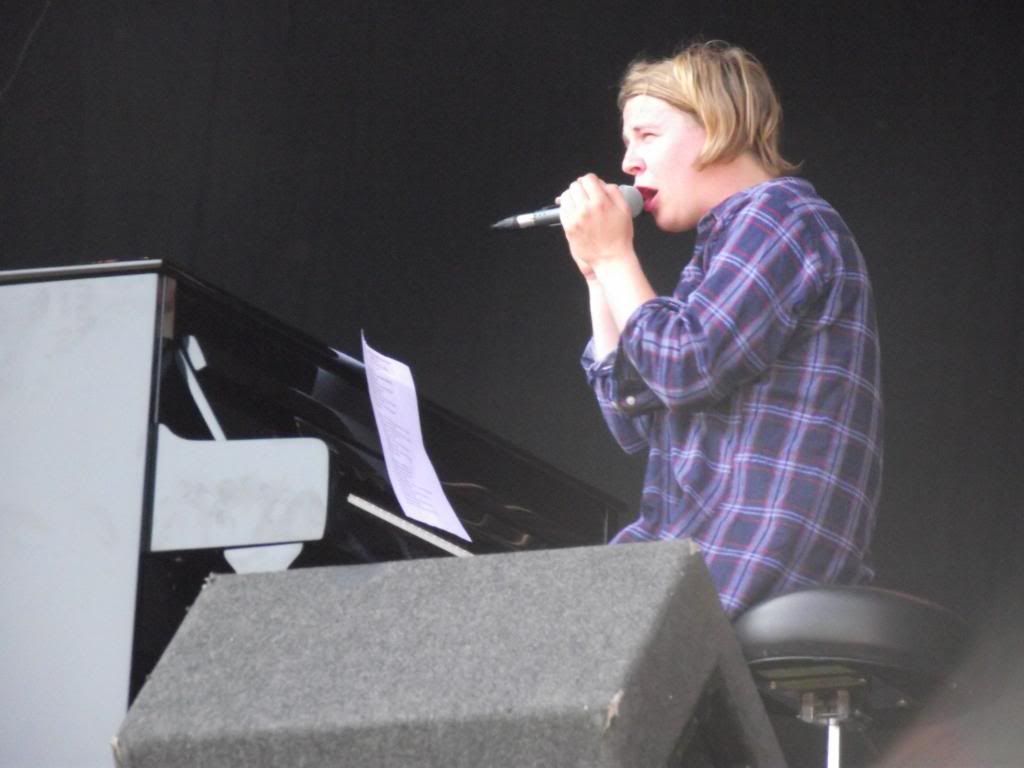 Whilst Jake Bugg takes the Main Stage, I head out to explore the festival. After witnessing the mighty Foals be interviewed, I catch some of Mmoths' eeriy indie dance on the Heineken Live Project Stage. Although Mmoths seem to have all the right ingredients, the set feels a little boring and doesn't quite manage to whip the excitable audience into a frenzy. Back on the Main Stage, second headliners Foals have no such problems. Looking every bit a rockstar, Yannis and his merry men storm their way through bombastic arena filler after arena filler. Whilst they devote a good portion of the set to classics such as "Spanish Sahara", it's when the band focus on their recent release, Holy Fire, that they really come into their own. Highlights include the absolutely massive singalongs of "Inhaler" and "My Number" and, of course, Yannis' unbelievably cool invasion of the audience. It seems like Foals' days as an indie rock band are numbered, as the set displays all the confidence and musical nuances of a band heading for stadiums.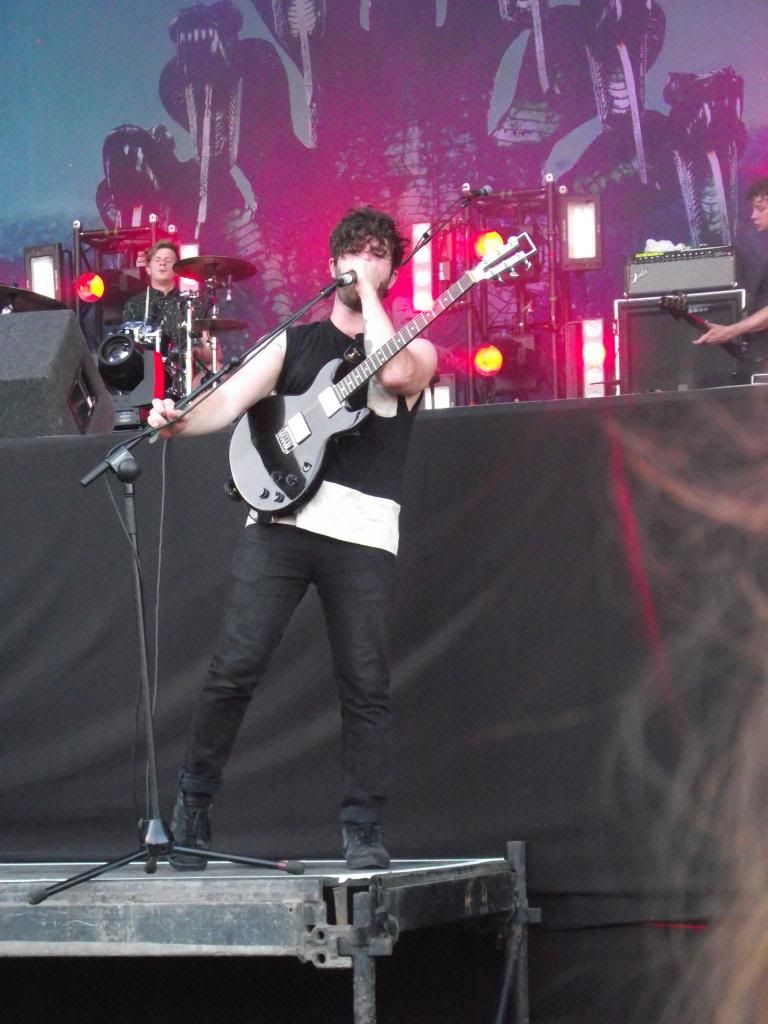 Headliners of Friday night, Phoenix, certainly have a battle on their hands in following up Foals' fabulous set but they more than manage to establish themselves as a, surprising, highlight of the festival. Their set is relentlessly upbeat and vocalist Mars never stops moving. It's one of the few points of the festival where the band on stage manages to make every member of the (ultra cool) audience jump up and down, singing like an idiot and when they zip through their back catalogue, it's easy to see why. Hits like "Lisztomania", "1901" and "If I Ever Get Better" sound so fresh and catchy that it feels like a shame that people seem to forget about Phoenix when thinking of the big guns of indie. When Mars propels himself into the heart of the audiences and performs not one, but two tracks on the shoulders of his adoring fans, their position as headliners on this bill is fully consolidated. A perfect close to the evening, Phoenix leave everyone smiling as they make their way home.
Tags: review, longitude, phoenix, foals, mmoths, tom odell, the cast of cheers